Come join us on September 15/16 for the next Synthetix community governance call!
All the details about next week's community governance call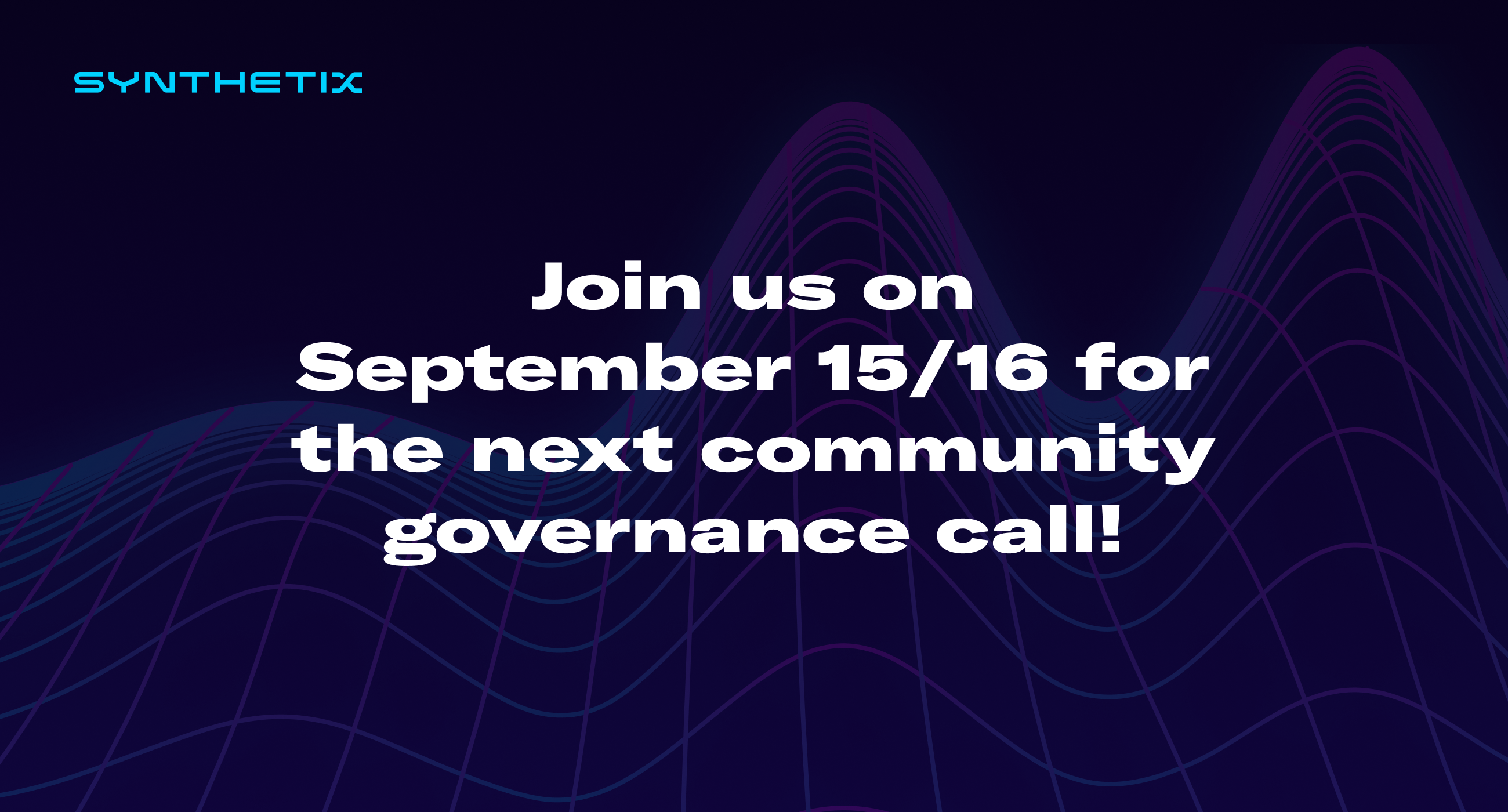 The twelfth Synthetix community governance call is scheduled for September 15/16 (timezone dependant), and we'd love for you to join us as there's plenty to cover.
Here are the times:
San Francisco: Tuesday September 15, 4pm
New York: Tuesday September 15, 7pm
London: Wednesday September 16, 12am midnight
Singapore & Beijing: Wednesday September 16, 7am
Seoul: Wednesday September 16, 8am
Sydney: Wednesday September 16, 9am
Time converter at worldtimebuddy.com
You can join the call here using Zoom, and there will be an online recording on YouTube shortly after. Here is the current agenda for the meeting (subject to change):
Intro
Recap of the last month (and a half)
Looking ahead
OVM L2
ETH collateral v0.3
Synthetic futures
Kwenta
Stats new site
Virtual tokens
Limit orders
sOIL
Current topics for debate
Rebalancing the Index Synths
Open questions from the community
If you've got any questions or suggestions ahead of the call, come join us in Discord!