Introducing the new Synthetix visual brand
The guide to our new visual branding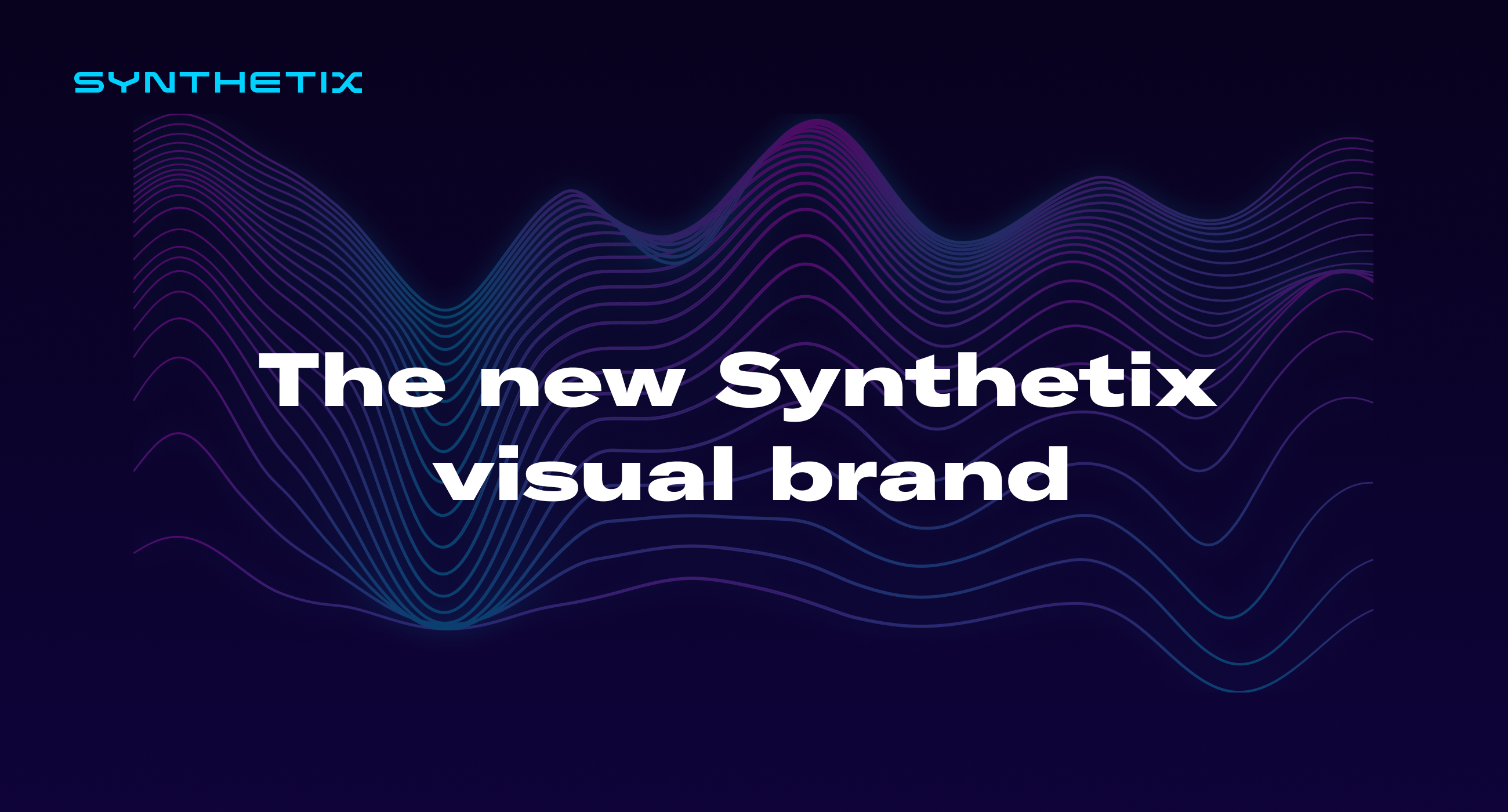 We're excited to announce the launch of the new Synthetix visual brand! The vision for this initiative was to create a distinct and characterful brand identity for the protocol, while expressing the energy of the Synthetix ecosystem.  
This blog post will outline these changes and detail everything still to come for the Synthetix brand and its related properties.
Synthetix logo update
The new Synthetix logotype and logomark were selected to better represent ideas like transformation, innovation and counterculture. The colour palette and shape represent a willingness to stand out and to move forward with conviction.
The energy and strength of the logomark is also an embodiment of the Synthetix community and its desire to debate ideas and push forward change.      
Website update
The Synthetix.io website has undergone a full overhaul, creating a visually vibrant touchpoint with clearer communication of the protocol's purpose and value proposition. Unlike the previous website, it leverages the updated messaging to define Synthetix as a derivatives liquidity protocol that provides permissionless DeFi infrastructure for anyone to build on top of.
Synth logos update
The Synth icons have been given a refresh as well, connecting them more closely to the Synthetix brand with increased visual consistency for all Synths representing 'long' positions,  and 'short' positions (i.e. Inverse Synths) clearly signified with pink outlines.
Documentation update
The Synthetix Docs have been rebranded and optimised for an improved developer experience to foster more development on top of the Synthetix protocol. Projects seeking to integrate Synthetix will benefit from a robust integrations section with support for a wide variety of use cases.
dApps update
In the upcoming months, we'll be updating each of the public Synthetix platforms, including Mintr and the Dashboard. These properties will be brought under the Synthetix banner and housed as subdomains: stats.synthetix.io and staking.synthetix.io.
Having these properties aligned with Synthetix will allow further properties to be cohesively added to the Synthetix ecosystem, making it simpler to add them as sub-brands with consistent branding.
Resources
To access all of these updated properties, you can grab them from our public Assets folder.
Coming soon
Absent from all of this is Synthetix.Exchange, which there'll be more news about in the very near future…
As always, if you have any questions about anything detailed in this post, come join the conversation in Discord.