Reminder: Claim rewards by this Thursday (AEDT) or you'll forfeit any rewards earned before June 12
An important reminder about claiming rewards this week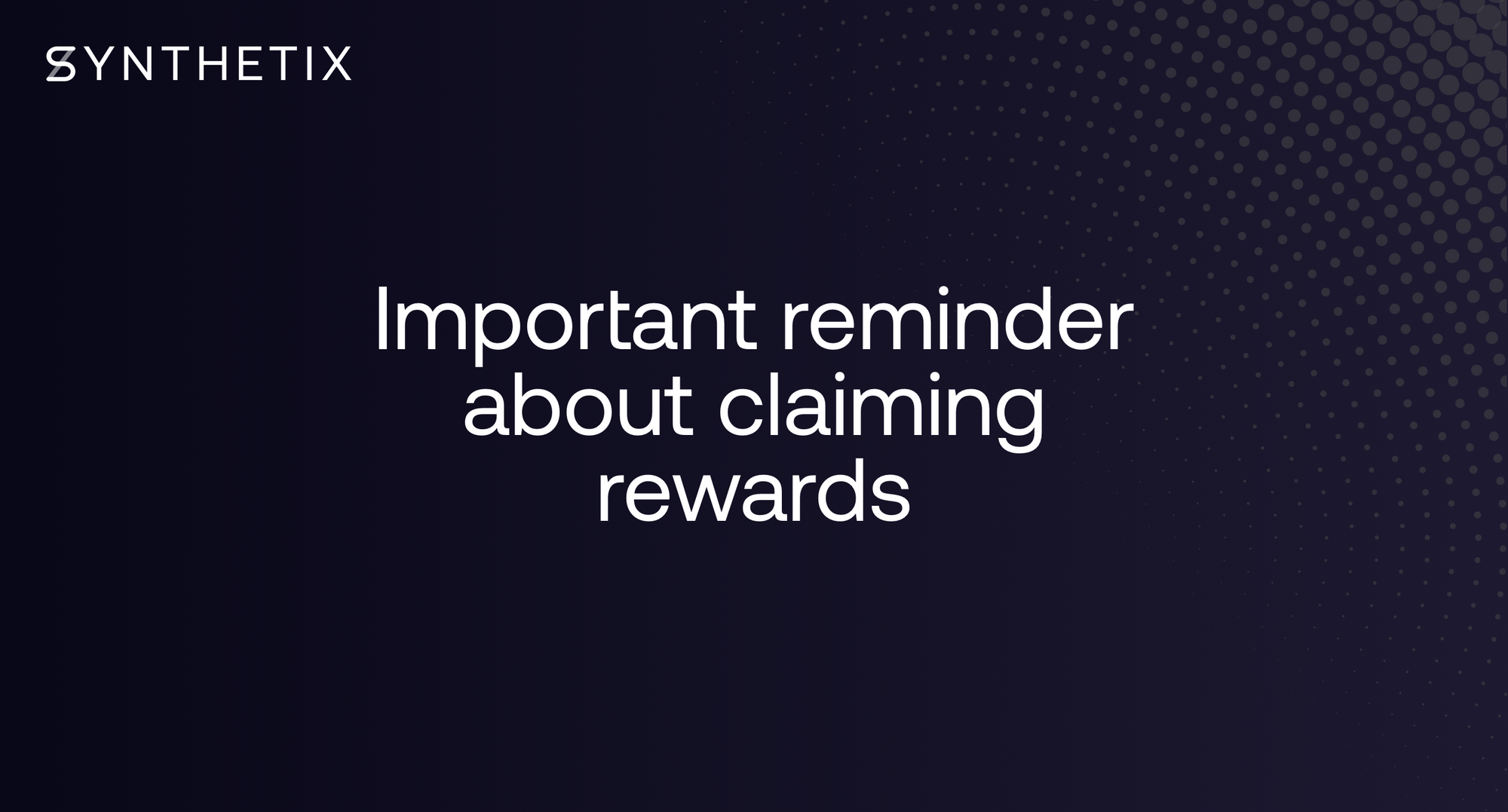 Update: we've given stakers an extra week, see here.
In line with our recent community governance decisions, we're making some changes to how SNX staking rewards and Synth exchange rewards get distributed. As part of this process, one of the decisions made is that the window in which SNX stakers can claim these rewards is shortening from six weeks to two weeks (read the SIP here). Stakers must therefore claim any outstanding rewards earned before June 12 (two fee periods ago) before we make the update this Thursday (AEDT).
We'll be unpacking the SIP process behind these governance decisions in a later post this week, but don't forget to claim any outstanding rewards that have been claimable for more than two weeks. Jump into Discord if you've got any questions.