Meet the new Synthetix Staking dApp!
Say hello to the new dApp for staking on Synthetix!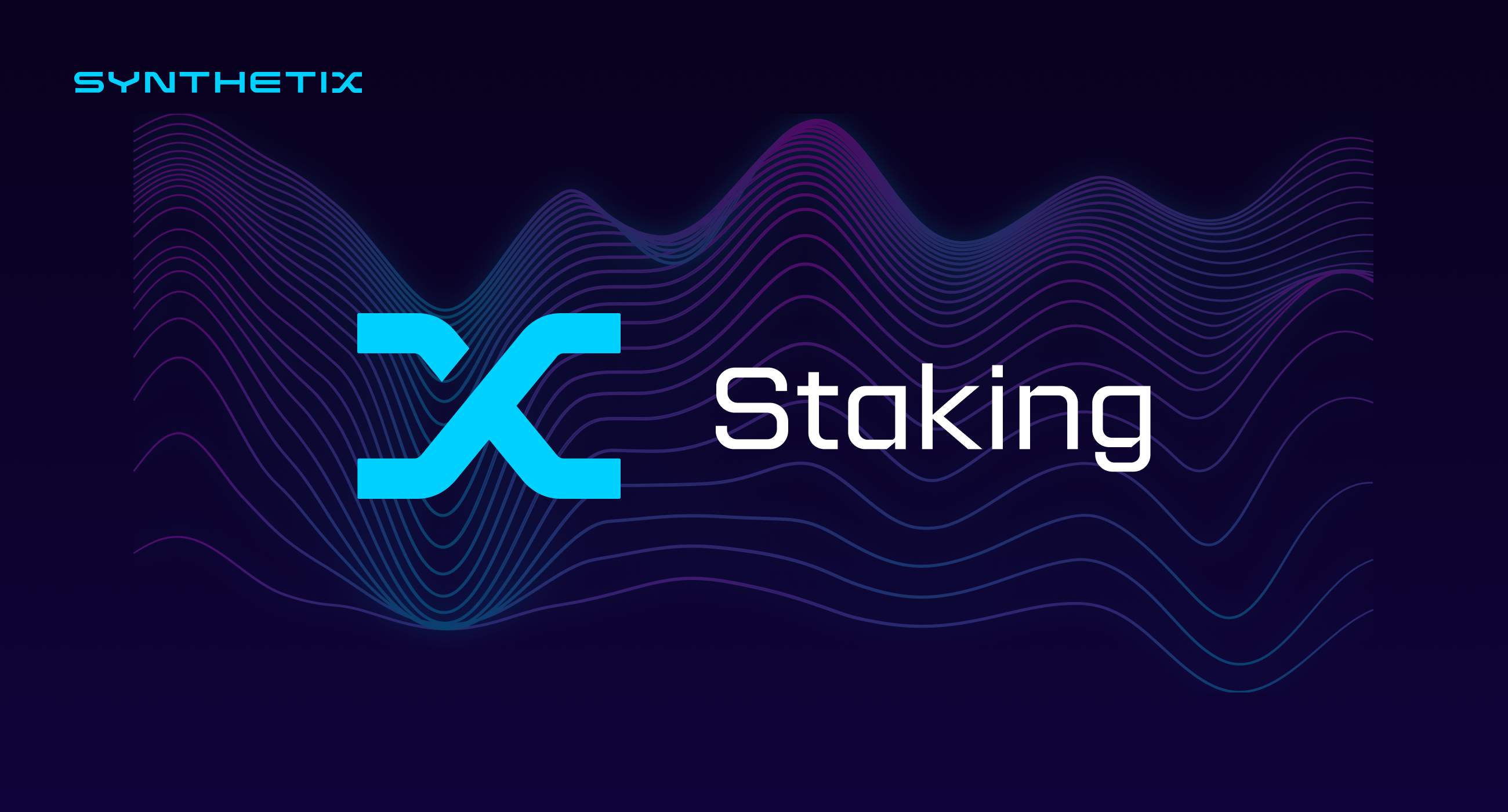 We're excited to announce that the new Synthetix Staking dApp is now available for use at https://staking.synthetix.io! The new interface aligns with the refreshed Synthetix brand unveiled earlier this year, and has been rethought from the ground up to provide the most seamless and enjoyable staking experience for SNX holders.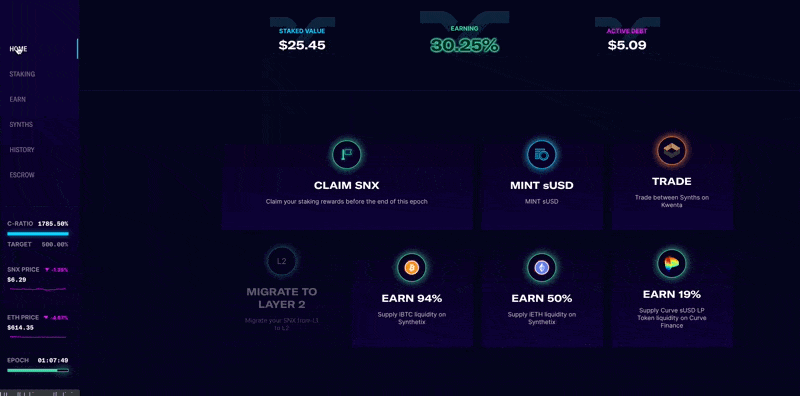 The tabs are housed on the left side of the screen for easy navigation:
Home
Staking
Earn
Synths
History
Escrow
We've also improved the visuals of the wallet and system overview in the lower-left corner, adding a bar to express how much time is left of the current epoch (fee period).
Home
We've made the home page as useful as possible, providing an overview of your wallet and the most helpful suggestions for actions you might wish to take, including earning a yield on the assets in your wallet.
Staking
We've bundled the minting and burning processes into a single staking screen, as it's rare that stakers will need to do them both at the same time. The box on the right-hand side also provides all the information you need around what impact minting or burning will make on your current statuses.
Earn
There are several different ways to earn yield in the Synthetix ecosystem, so we've bundled them into one convenient tab, which also gives an overview of more possible yields users can leverage. The information in the top row also provides a %-based APY and estimates your upcoming rewards at the end of the epoch.
Synths, History, Escrow, and more!
There's three more screens you'll have to go try out for yourself at https://staking.synthetix.io, and as always if you have any feedback, please come over to the Synthetix Discord and let us know in the Staking channel!