Come join the next community governance call on August 14/15!
All the details for our next community governance call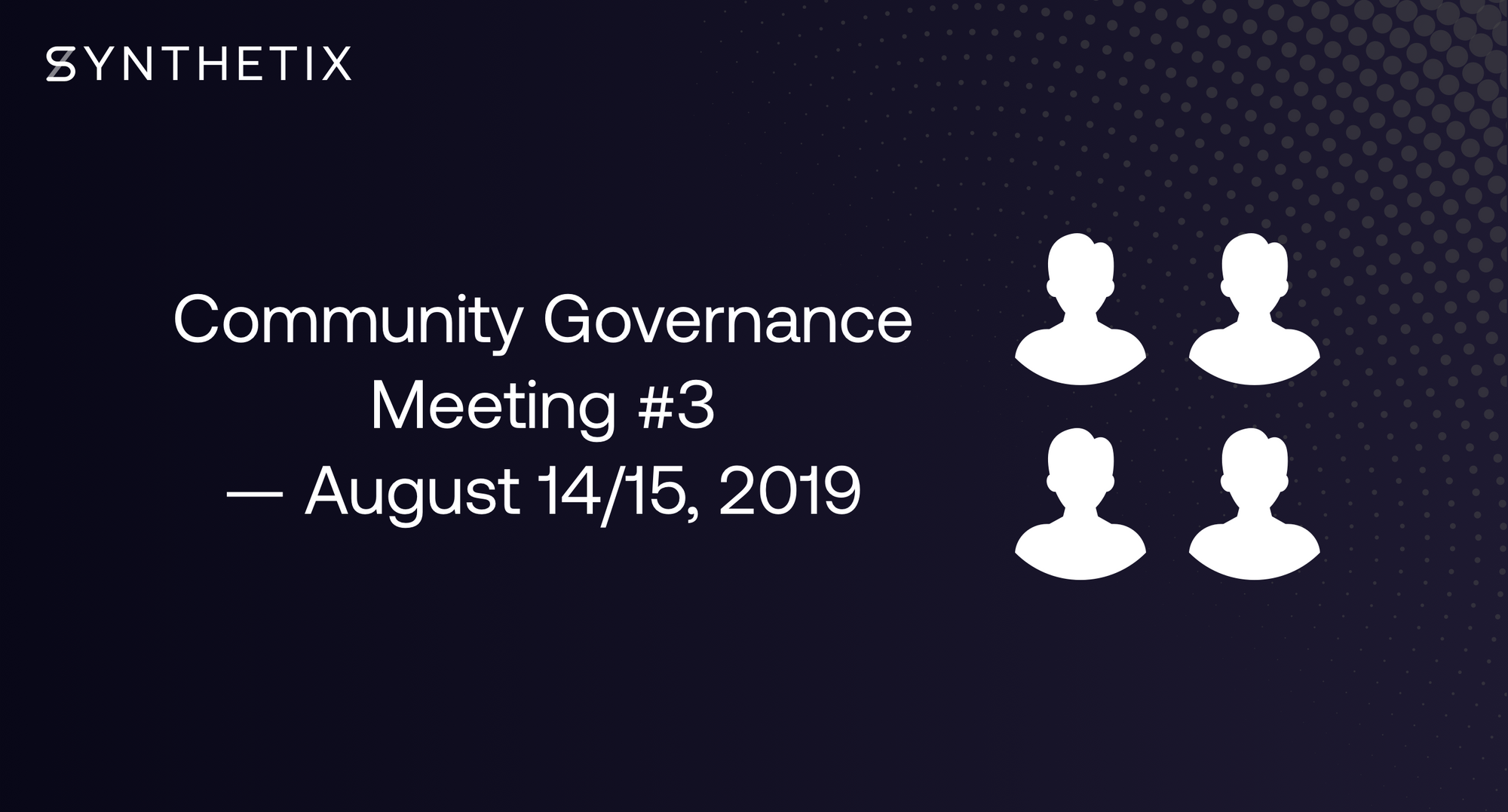 Update (30/10/2019): you can watch the full governance call here.
It's time for another Synthetix community governance call! Thanks to everyone who has come along to one already, and we look forward to the next round of discussion topics.
It will be held at the following time:
August 14, 1pm — San Francisco
August 14, 4pm — New York
August 14, 9pm — London
August 15, 4am — Singapore
August 15, 6am — Sydney
You can join the call here using Zoom (desktop app required). The agenda for the meeting is the following:
As usual, there should be time at the end for general questions.
For more information, come join us in Discord!