Token Distribution Announcement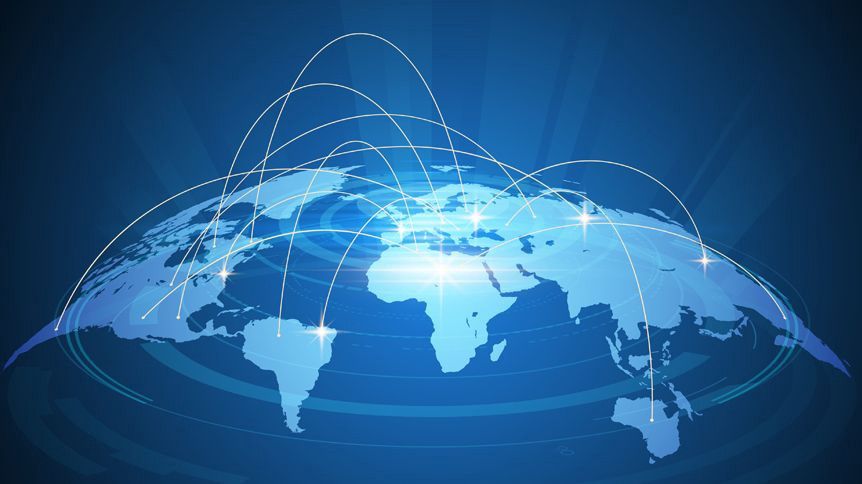 The Havven token sale, Airdrop Campaign, and Bounty Campaign have all been successfully completed. Havven tokens are now being distributed. This blog post will outline the distribution process, how to check your havven balance, and clarify the inclusion criteria for the airdrop and bounties.
Token Distribution
The distribution of havven tokens has now commenced. We expect this process will be complete within 48 hours (approximately 23:59 March 13 PST). During the course of the distribution process tokens will become visible as they are transferred from the Havven contract.
It will not be possible to transfer tokens during the distribution process. We will implement a countdown on the Havven website (havven.io) in the next 24 hours to inform people of when havven transfers will be available.
Please note: All token balances, escrowed and non-escrowed, will be visible on MyEtherWallet. However, only the balances of non-escrowed tokens will be visible on EtherScan.
How to check your token balance
Once you receive your havven tokens, the best way to check your havven balance is by using MyEtherWallet. There is a video explanation here showing how to find a new token in your wallet.
If you participated in the token sale and chose not to escrow your tokens, or if you successfully participated the Airdrop or Bounty campaigns, go to MyEtherWallet and go to the View Wallet Info page. Enter your public key, press View Balance to continue, and scroll halfway down the page. Press "Show All Tokens" and "Click To Load HAV." It will display how many unescrowed HAVs you have in that wallet.
If you participated in the token sale and escrowed your havven tokens, or if you purchased tokens in the EOI sale, use the below details to add a customer token on MyEtherWallet:
Havven Escrow Contract Address: 0x971e78e0C92392A4E39099835cF7E6aB535b2227
Havven Symbol: HAV (If you have already added the HAV ticker for non-escrowed tokens, you'll need to provide a different symbol, such as eHAV).
Havven Digits: 18
Viewing your tokens on EtherScan (non-escrow only)
If you would like to see a record of your transaction, you can see the details of the token transfers into your wallet on EtherScan.
Reminder: it will take up to 48 hours for your tokens to become visible.
Go to https://etherscan.io/
Type the ERC20 ETH Wallet address you provided during the Token sale/Airdrop/Bounty into the search area on the top left corner of the Etherscan home page and click "GO"
On your wallet screen, click the Token Transfer tab and your havven token transfer details will be listed with the number of tokens distributed.
Airdrop Summary
The Havven Airdrop Campaign ran between February 4 and February 14, and offered two million tokens at a value of around USD$1m. The criteria for participation were the following:
Use a valid and verified email address
Join one of the two Havven groups on Telegram and stay in the group until March 6.
Submit a unique Telegram username that matches an account in one of the two Havven groups on Telegram
Submit a valid and unique ETH wallet address that is ERC20 compatible
Do not use spam email addresses to increase your number of stakes
We provided airdrop participants a second window of opportunity to verify their email, update their Telegram username, and update their digital wallet address if we had communicated to them that it was incompatible. Even after many participants updated their details in this way, our development team corrected some entries with incorrectly submitted usernames and wallet addresses.
In order to protect the allocations of each eligible and legitimate airdrop participant, we also checked against the following:
Duplicate and/or bulk generated email address entries from the same IP addresses
Duplicate entries (with different email addresses) under the same Telegram name
Duplicate ETH wallet address entries
To err on the side of inclusion, we included the first entry for each duplicate rather than deleting all of these entries.
It was important for each criterion to be included and adhered to as a way of protecting legitimate participants against fraudulent participants. Initially we had communicated that airdrop participants would need to complete a KYC/AML identity check, but the community indicated that it should not be necessary for an airdrop, and we agreed. These criteria we have listed are the alternative anti-fraud measure.
Here is a numerical breakdown of participation and eligibility in the airdrop:
Total airdrop form submissions: 153,975
Participants with verified email addresses: 138,930
Total Havven Telegram group size (as of March 8): 119,042
Final participant count after eligibility conditions and anti-fraud measures: 74,168
Minimum allocation / 1 stake: ~18.88 tokens
Max allocation / 20 stakes: ~377.56 tokens
Bounty Summary
The Havven Bounty Campaign was launched on BitcoinTalk on December 20, 2017, and closed on February 9, 2018. Once we had removed duplicate entries and invalid submissions our number of participants was the following:
Twitter: 644 participants
Reddit: 495 participants
Medium: 529 participants
Telegram: 1087 participants
Emails were distributed on February 23 requesting bounty participants to provide an ETH wallet address in which to receive their havvens. Participants had until the end of February 26 to do so. The bounty allocations are the following:
Twitter: 388 tokens
Reddit: 101 tokens
Medium: 189 tokens
Telegram: 92 tokens
Conclusion
Thank you to everyone who either purchased tokens in the token sale or participated in the airdrop and bounty campaigns.