The Synthetix Ambassadors governance portal is now live!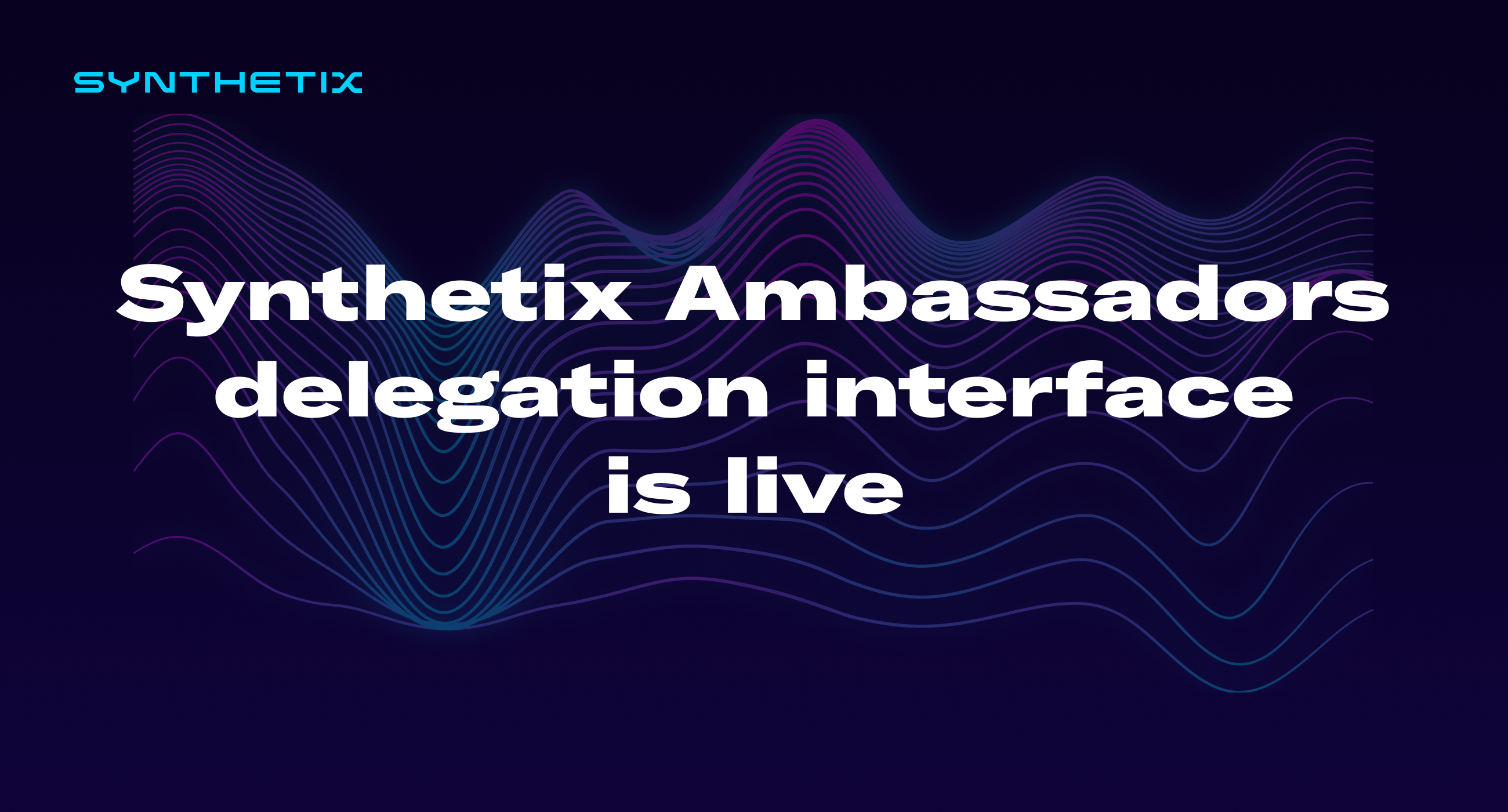 The new Synthetix Ambassadors governance portal is now live, brought to you by the Synthetix grantsDAO! The Synthetix Ambassadors program provides a simple way for SNX holders to delegate their governance voting rights in other protocols (e.g. Aave, Compound, Uniswap, etc.) to a committee of ambassadors focused on furthering the interests of the Synthetix community within the DeFi ecosystem. This allows the Ambassadors to have more say in supporting governance actions on behalf of SNX stakers, such as setting Curve gauge weights, adding SNX or Synths added as collateral on lending platforms, and so on.

To delegate, visit the Synthetix Embassy and select a protocol:
And then select "Delegate Directly". There is a gas cost associated with the delegation transaction, but gasless delegation is coming soon! ("Delegate by Signature")
If you've got any comments or questions about the Ambassadors/Embassy, please come join the conversation in Discord!