The Procyon Release
All the details for the upcoming Procyon release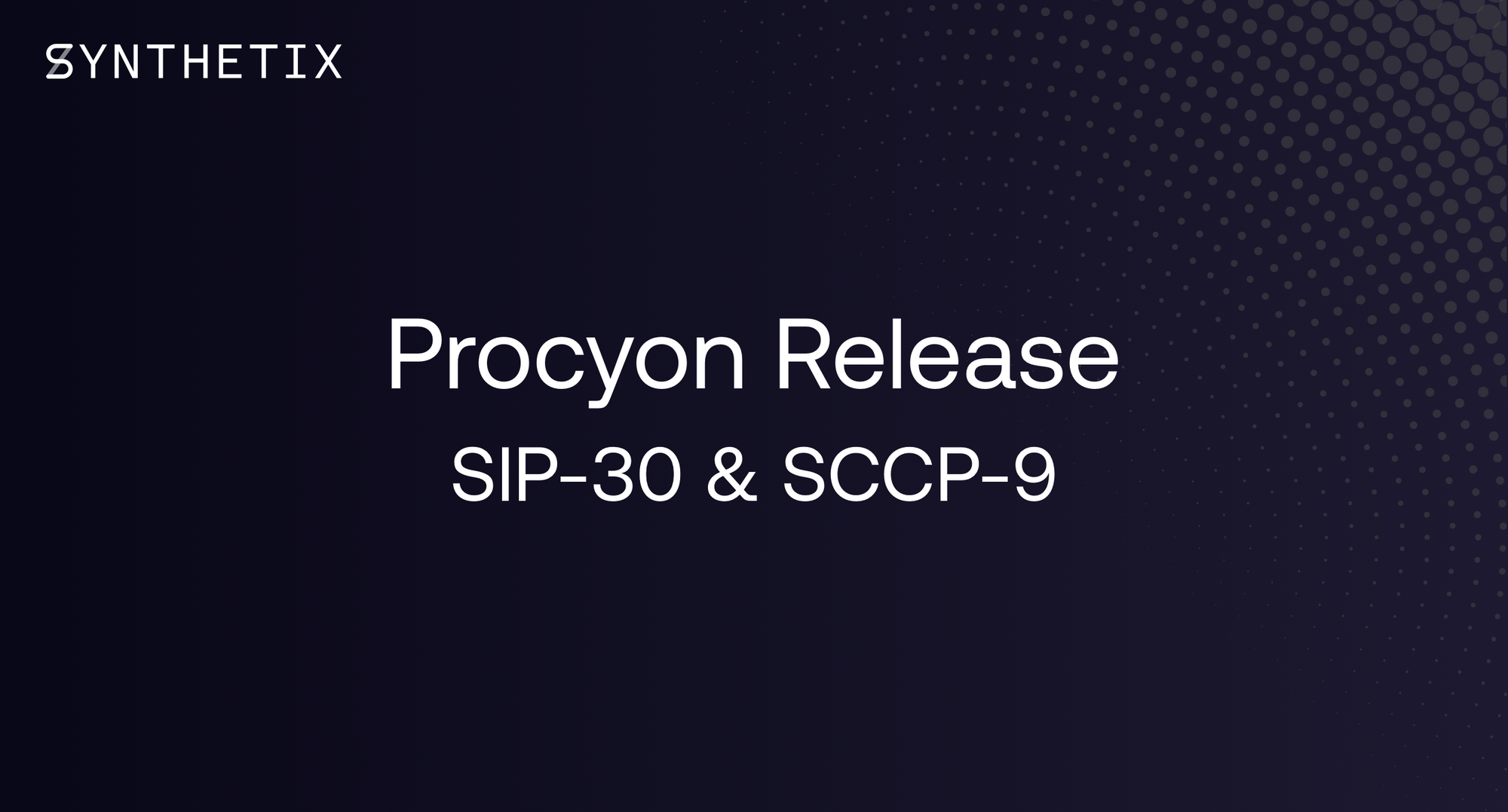 Tomorrow (December 18, AEDT), we'll be deploying a new system upgrade to launch an approved SIP. We will be taking down the system for at least an hour to deploy this release. During this time, users will be unable to interact with the system in any way, including using Mintr or Synthetix.Exchange, and transferring SNX or Synths.
Here's what will be included in this release:
SIP-32: This updates integrates with Chainlink as the first phase of migrating to decentralised oracles. It uses Chainlink networks for sAUD, sCHF, sEUR, sGBP, sJPY, sXAG, and sXAU.
SIP-30: This SIP deprecates the ERC223 standard from SNX and all Synths. This will save gas on DEX exchanges and remove the perceived transaction errors on Etherscan.
SCCP-9: This SCCP re-enables iXTZ (Inverse Tezos). The previous iXTZ was frozen as it had reached its lower limit.
This release is called 'Procyon,' which like all releases is named after a star (in order of visual magnitude). If you've got any comments or questions about the release, please submit it at our GitHub Issues page or come join the conversation in Discord.