The Capella Release
All the details for next week's Capella release!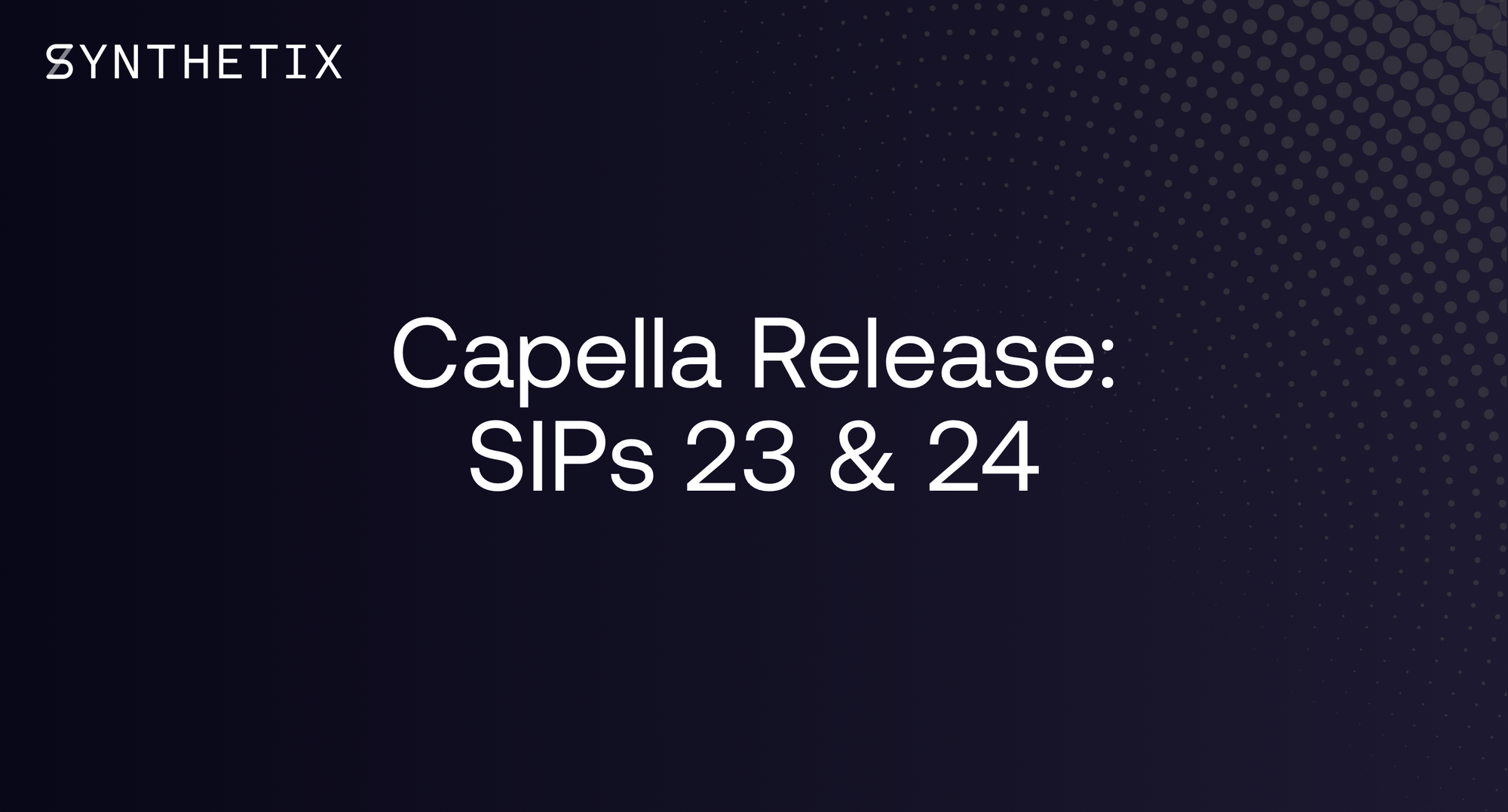 Next Thursday (December 12, AEDT), we'll be deploying a new system upgrade to launch some of the recently approved SIPs. We will be taking down the system for several hours to deploy this release. During this time, users will be unable to interact with the system in any way, including using Mintr or Synthetix.Exchange, and transferring SNX or Synths.
Here's what will be included in this release:
SIP-23: This SIP introduces inflation smoothing. This is an amendment to the current inflationary monetary policy which halved the weekly distribution each year. Instead, this new model smooths the exponential decay to 1.25% per week.
SIP-24: This SIP adds terminal inflation to the monetary policy. Previously, the inflation was scheduled to stop in March 2024. This new SIP adds a perpetual 2.5% annual inflation, beginning on September 7, 2023, the 235th week on the SNX inflation schedule.
As these are changes to the monetary policy, we'll be publishing a blog post next week explaining the implications in a little more detail. (Update: here's the blog post)
This release is called 'Capella,' which like all releases is named after a star (in order of visual magnitude). If you've got any comments or questions about the release, please submit it at our GitHub Issues page or come join the informal conversation in Discord.