Synthetix supports tBTC launch as a tBTC minter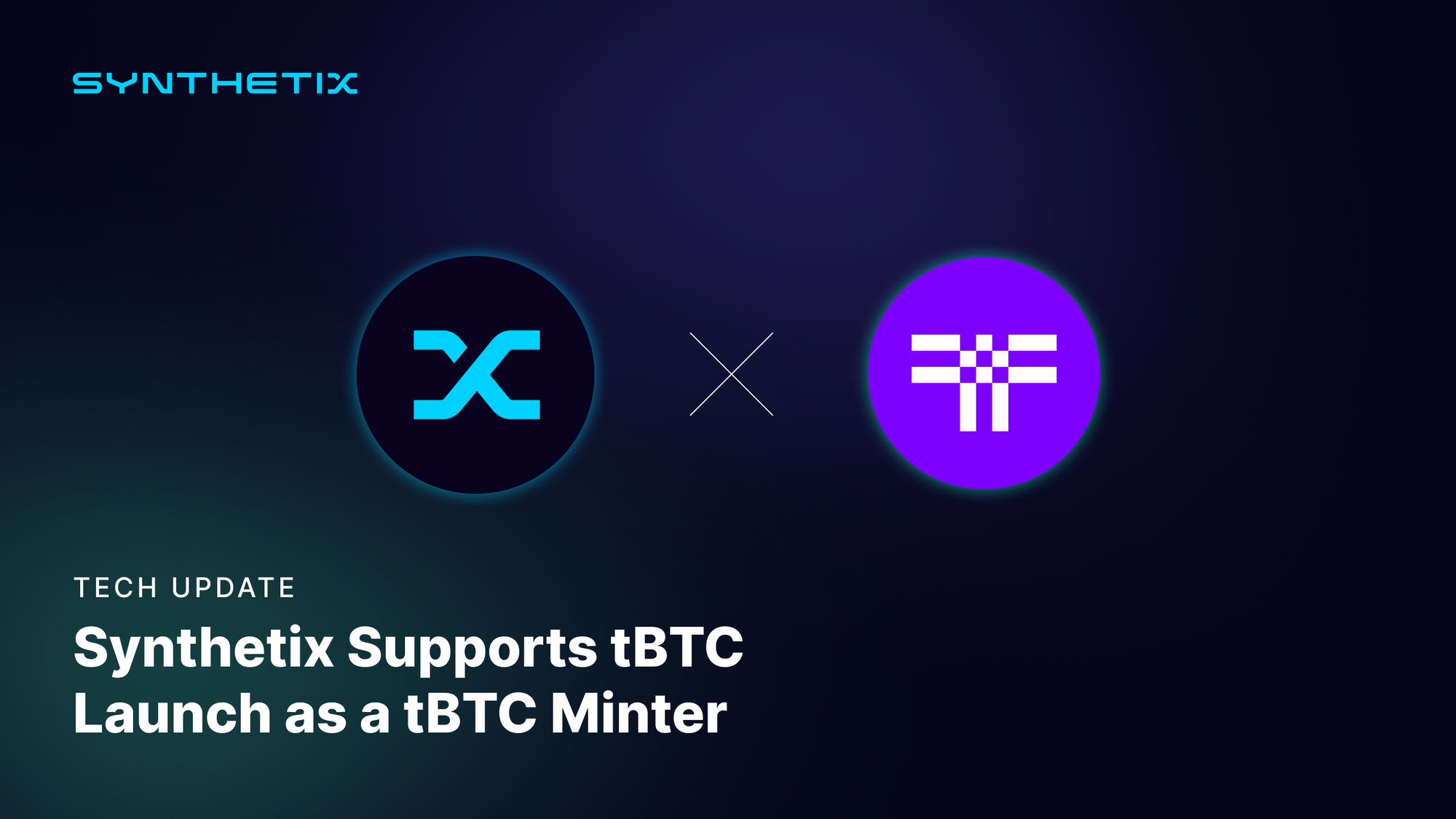 Synthetix is excited to announce that Synthetix is officially a tBTC v2 Minter and is supporting the launch of Threshold Network's tBTC v2, the industry's only decentralized and scalable Bitcoin-to-Ethereum bridge.
tBTC is launching with a security model called optimistic minting that consists of two main roles: Minters and Guardians. Minters are a permissioned group of actors responsible for monitoring the chain and minting tBTC after each valid deposit. During this monitoring period, permissioned Guardians can review minting requests, cancel any potentially malicious mints, and remove errant minters.
Synthetix will play a critical role in the tBTC protocol as a Minter. It's amazing to support the rollout and operation of a crucial piece of truly decentralized infrastructure that will make it possible for BTC to be deployed across DeFi.
To learn more about how tBTC works, visit: https://dashboard.threshold.network/tBTC/how-it-works
To mint tBTC, visit: https://dashboard.threshold.network/tBTC