Complete this trading survey and WIN before SNX lists on dex.blue next week!
The new SNX listing on dex.blue and more!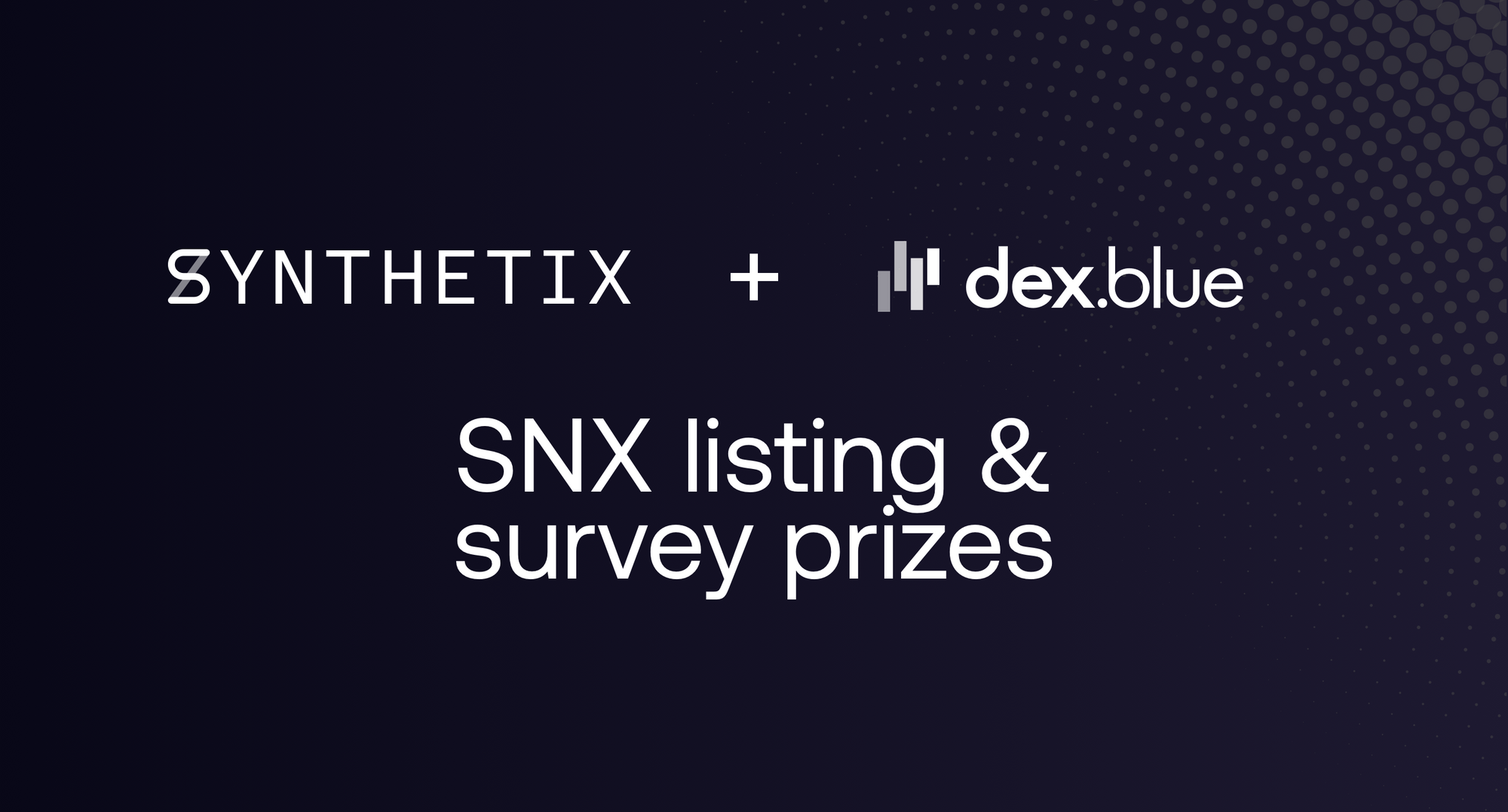 We are excited to announce that SNX will be listed on dex.blue, a decentralised exchange that focuses on providing a fast, liquid, and uncompromisingly secure trading platform. Also, in the lead-up to the SNX listing next Tuesday (AEDT), dex.blue are running a survey with our community to gather some feedback around people's trading experiences, and there are prizes!
dex.blue
Thanks to their experience in algo-crypto trading, the team at dex.blue is bringing a high quality trading experience to the world of DEXes. You can trade your SNX (from next week) and other ERC20s on a fast and real-time orderbook. Your orders can also get matched with other dex.blue traders and with all DeFi liquidity pools (Uniswap, Kyber and Oasis), so you always get the best price available.
Community survey
Together with dex.blue we're launching a survey for the Synthetix community around their trading habits. The team at dex.blue has generously offered two prizes: a unique Synthetix Marble Card NFT and the right to trade on dex.blue for 3 months without their already low trading fees (0.25%). We are also adding 50 SNX into the prize pool. Each prize will be distributed to a random survey participant, and winners will be selected in Discord at the end of the survey period. You can access the survey here.
Thanks to everyone who contributes to the survey, and if you've got any questions about it, come join us in Discord, where we have a dedicated channel for the dex.blue partnership. If you want to learn more about dex.blue, you can visit their site or join them in Telegram.