Supply schedule audit completed by Sigma Prime
Read Sigma Prime's audit report on the new Synthetix supply schedule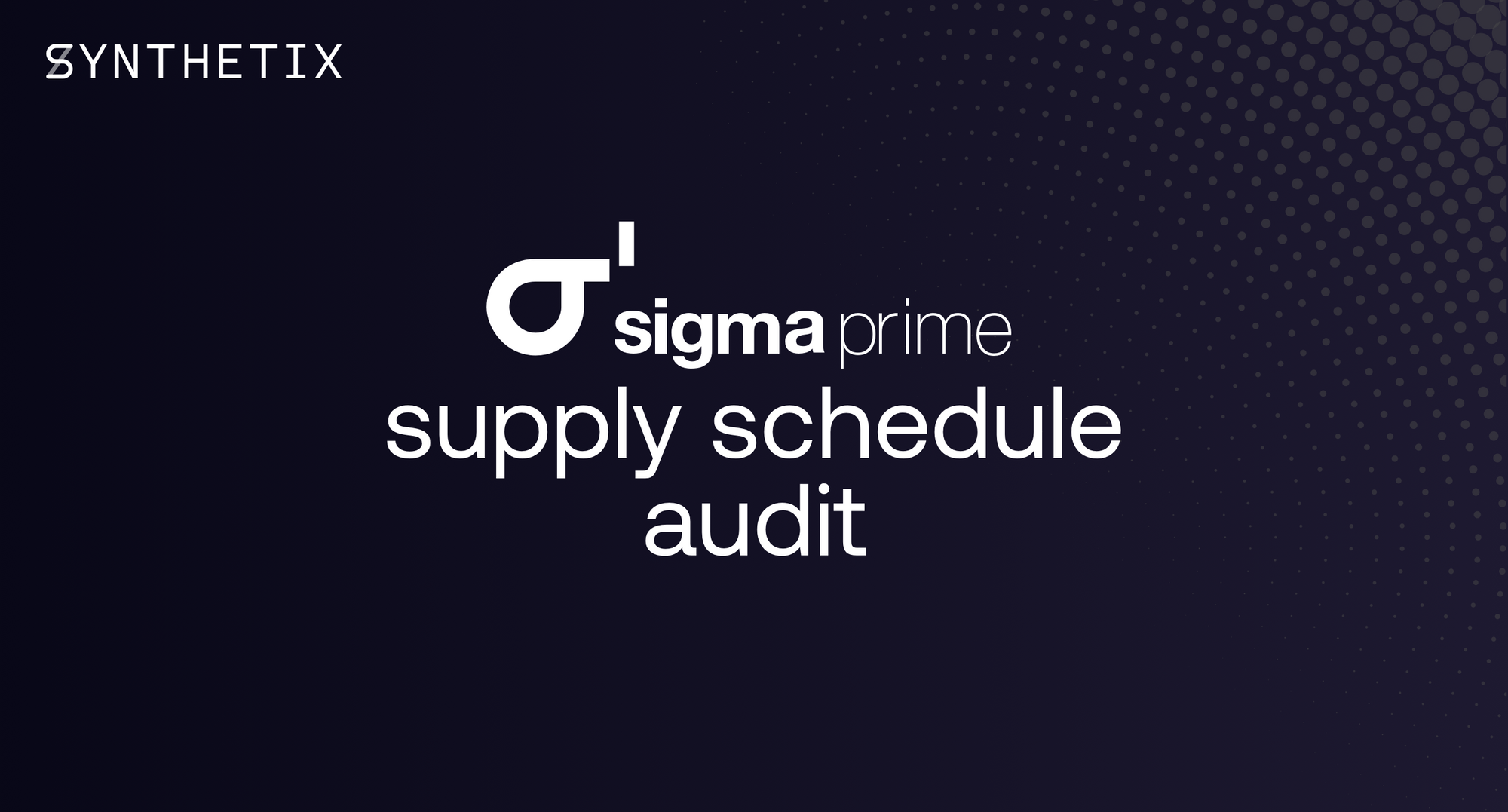 We are pleased to announce that Sigma Prime has completed its audit of our new supply schedule as per the monetary policy updates in the recent Capella release.
Sigma Prime's audit found no critical issues during the assessment. It did find a total of four issues, ranging from informational to medium risk. All of these have been acknowledged and resolved by the Synthetix team.
The report can be read in full here.
If you'd like to read more about the new monetary policy updates, please see our community member Deltatiger's recent blog post. If you've got any questions, please come join us in Discord.