Solidefi joins the Volume Program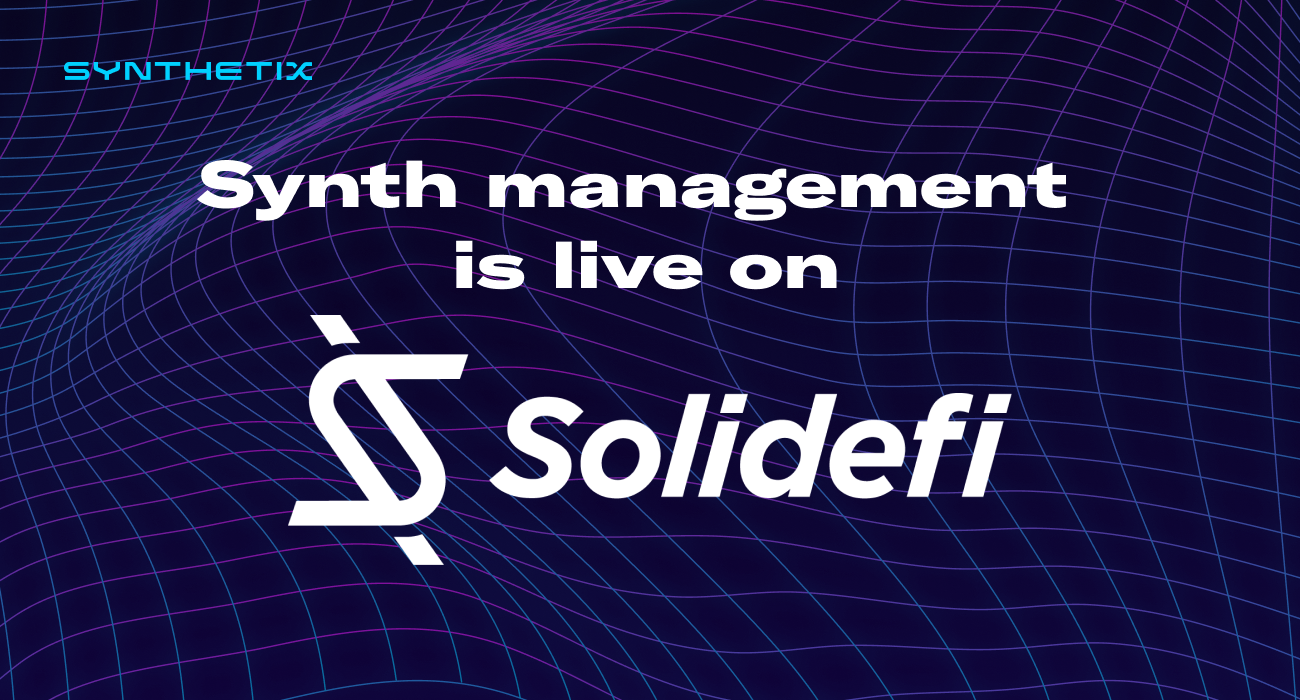 You can now manage your Synths with Solidefi!
Solidefi is a decentralized finance (DeFi) investment platform offering easy access to some of the most powerful tools emerging from the DeFi ecosystem such as loans with Aave or Compound and commodities trading using sXAU and sXAG from Synthetix. Solidefi uses transaction batching and gnosis safe to give a seamless one click experience. You can buy synths with any stablecoin with very low slippage.
Solidefi is non-custodial, globally accessible, and live today.
Manage your Synths on Solidefi
To start managing your Synths on Solidefi, visit their platform and connect your Ethereum wallet using the "Login" button at the top right corner of the screen.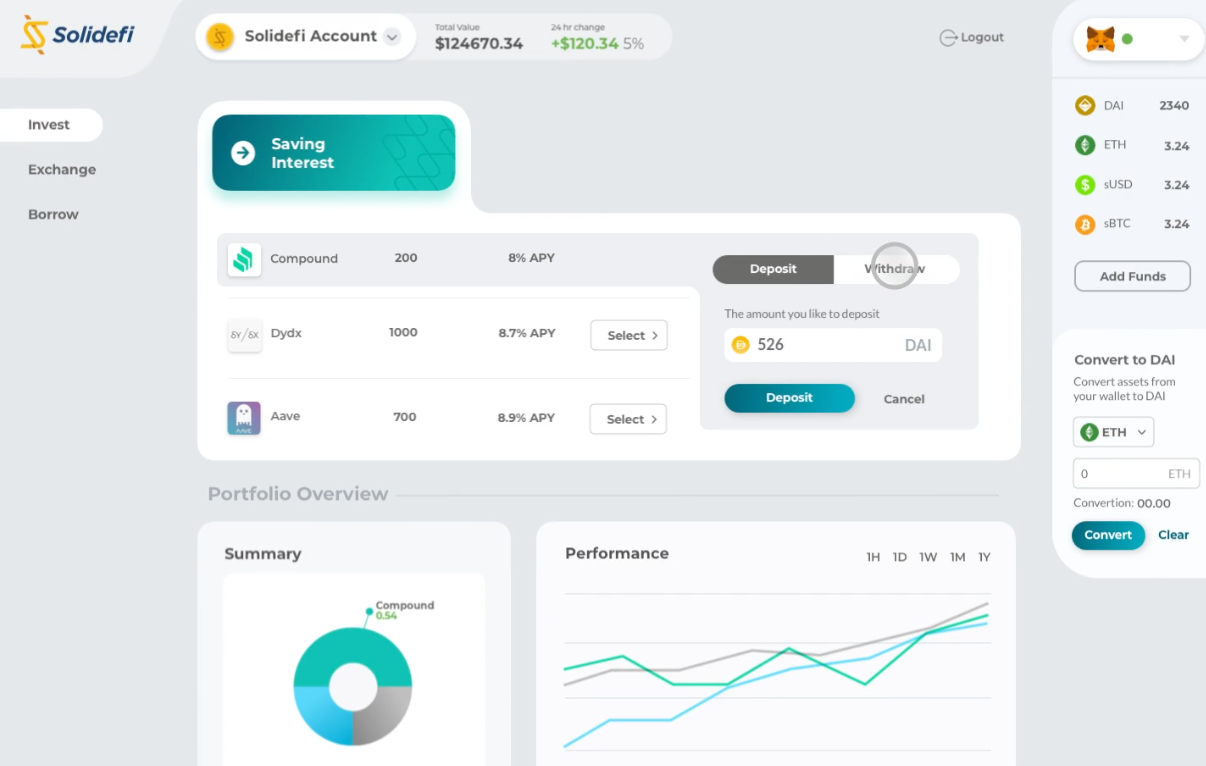 Once connected, Solidefi allows you to easily view your holdings, loans, and the tokens you can swap for on their platform.

Coming Soon
Solidefi will soon add one-click investment strategies leveraging a wide array of Synthetic access.
Volume Program
With the integration of Synth-to-Synth swap functionality, Solidefi now qualifies for the Volume Program, a mechanism that rewards projects generating volume on the Synthetix protocol. If your project uses Synth-to-Synth swaps and you would like to start earning fees, visit our documentation on Volume Program integrations.
Get started
Start trading managing your Synths with Solidefi.
Learn more about how to join the Volume Program.
Visit the Synthetix Discord to join the community.