The Sirius Release is scheduled for Thursday, September 26 (AEST)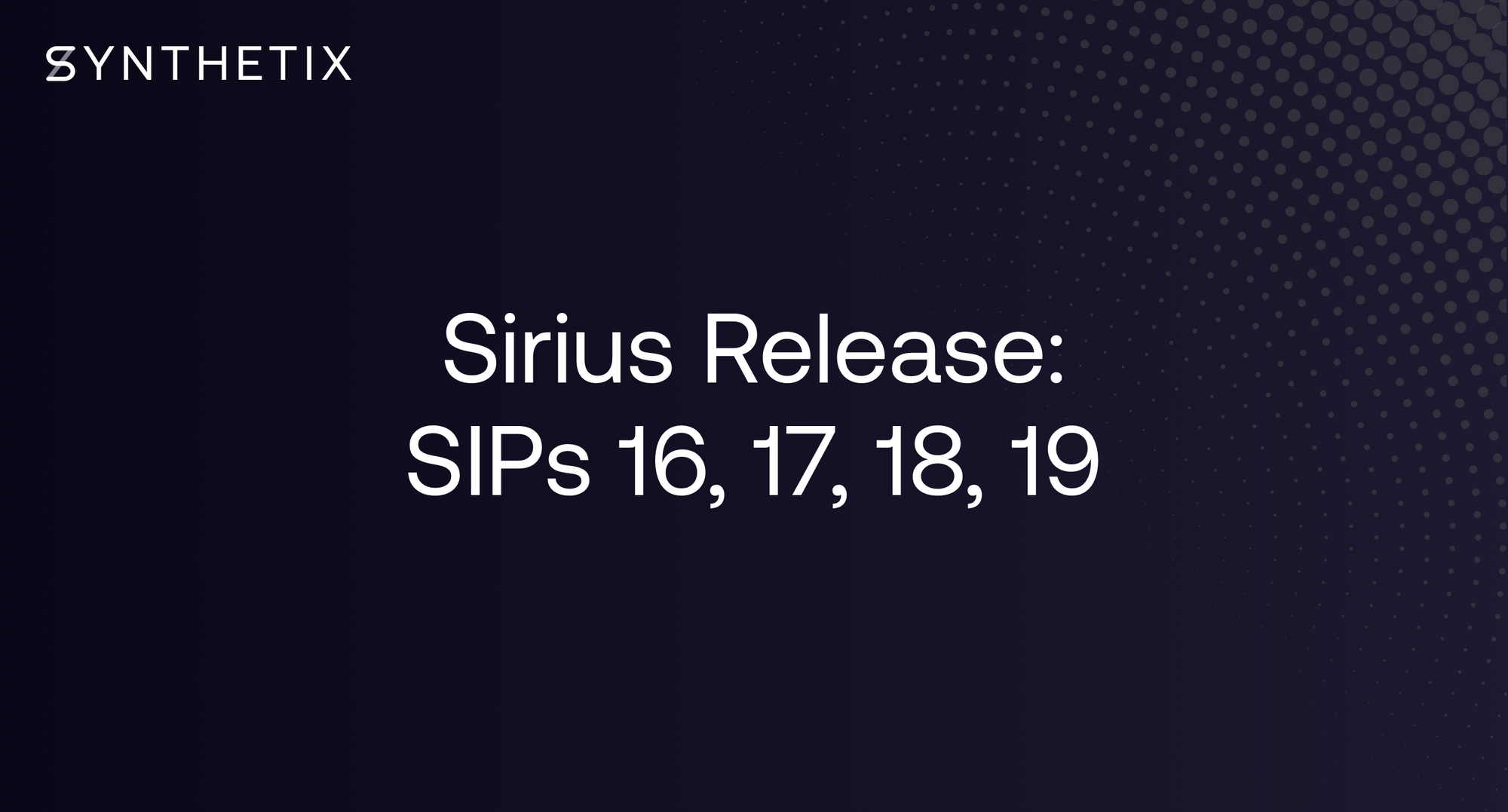 This Thursday (AEST), we'll be deploying a new system upgrade to launch some of the recently approved SIPs. We will be taking down the system for several hours to deploy this release. During this time, users will be unable to interact with the system in any way, including using Mintr or Synthetix.Exchange, and transferring SNX or Synths.
Due to SIP 17, this release will also result in liquidity providers for the old sETH pool on Uniswap having their sETH frozen (as announced here). If anyone does not withdraw their liquidity in time, we will work with them to provide a solution.
Here's what will be included in this release:
This release is called 'Sirius,' which like future releases is named after a star (in order of visual magnitude). If you've got any comments or questions about the release, please submit it at our GitHub Issues page or come join the informal conversation in Discord.
---
Enter your email below to join our newsletter