Paraswap joins the Synthetix Volume Program
You can now trade the full suite of Synths on Paraswap, a decentralized exchange (DEX) aggregator which provides users with the best price available for ERC-20 token swaps.
Paraswap determines if Synthetix or a supported DEX, such as Uniswap or Balancer, offers the best price for a given Synth swap and routes your trade accordingly. In addition to finding the best price, Paraswap also takes gas costs into account.
To start trading Synths on Paraswap, follow the steps below.
Step 1: Trade Any token for sUSD
To get started, select any one of the tokens supported by Paraswap and swap it for sUSD.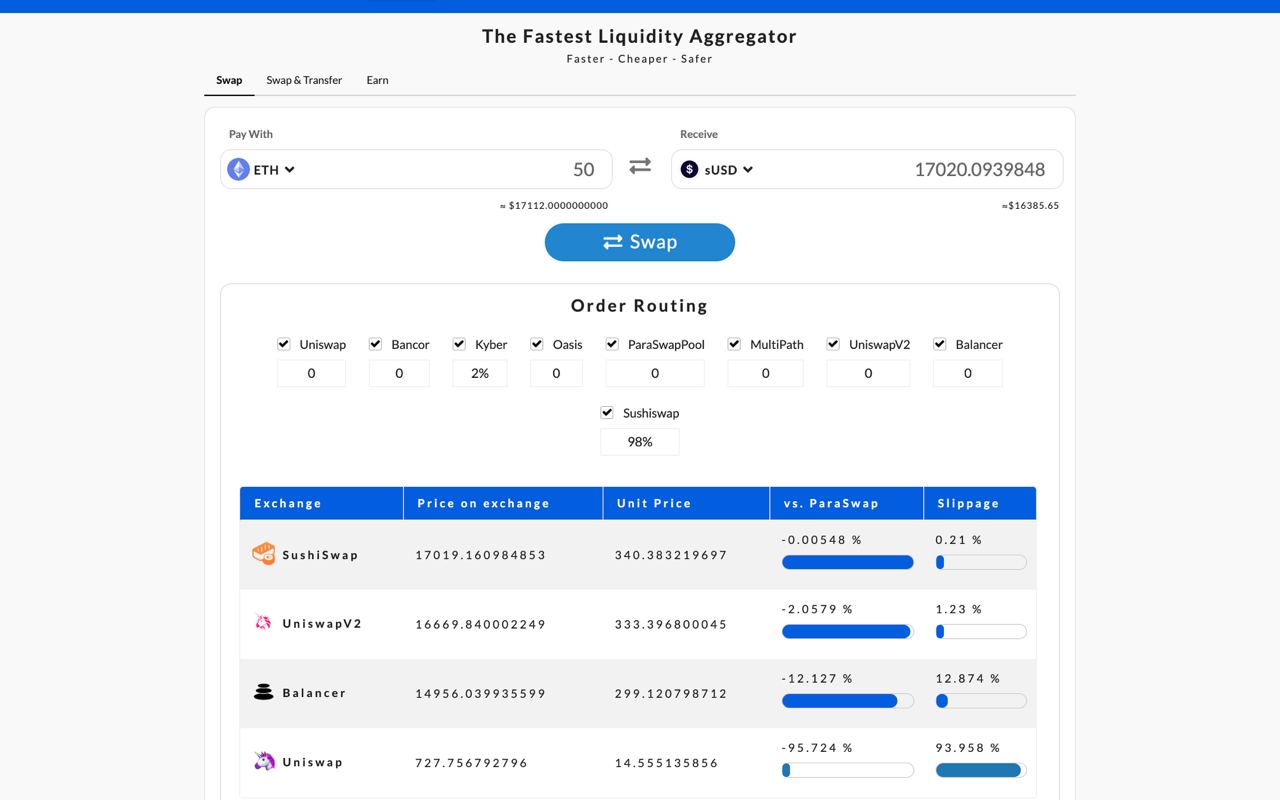 Note: You can also swap any supported token on Paraswap directly for sBTC and sETH.
Step 2: Trade any Synth for any Synth
Once you hold a Synth, such as sUSD, it can be swapped directly for any other Synth with zero slippage.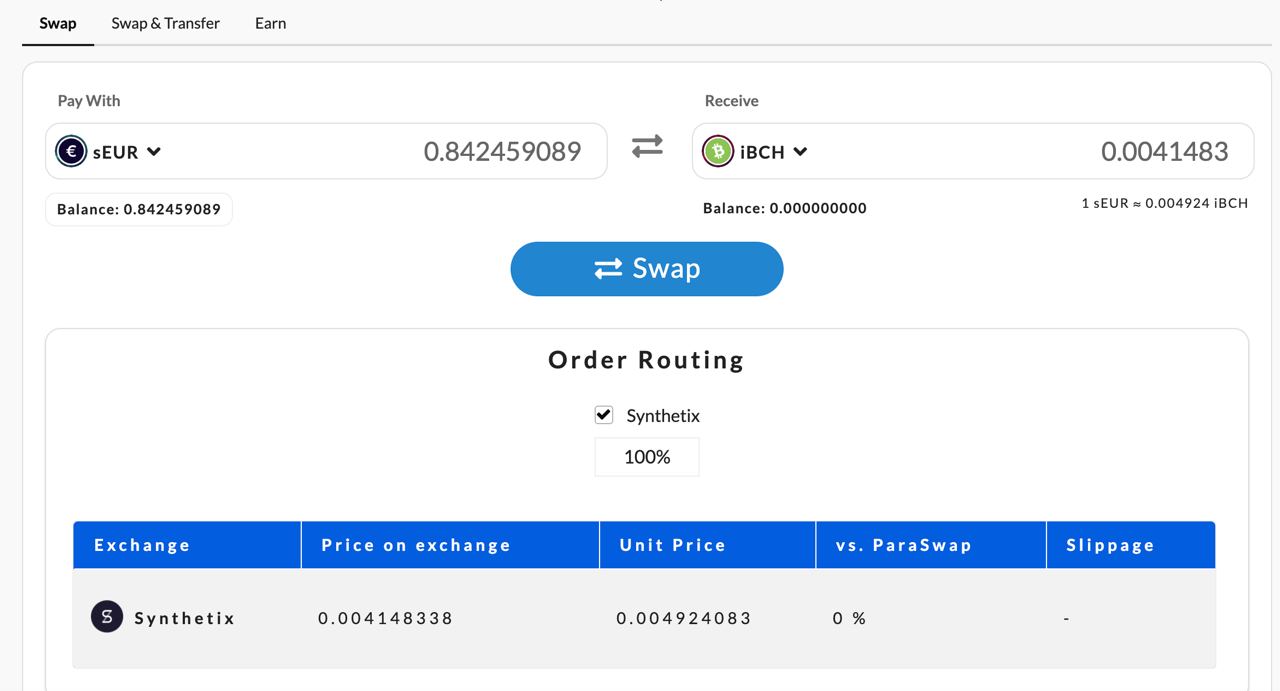 To view the full list of Synths supported by the Synthetix protocol, check out the Synthetix documentation.
Coming Soon: Trade Synths in MetaMask with Paraswap
MetaMask recently announced that users will soon be able to leverage DEXs and Aggregators inside of the MetaMask browser extension; Paraswap will be among the first exchanges that offers Synth-to-Synth swaps in MetaMask.
Volume Program
With the integration of Synth-to-Synth swap functionality, Paraswap now qualifies for the Volume Program, a mechanism that rewards projects generating volume on the Synthetix protocol. To learn more about the Volume Program and if your project qualifies, visit our documentation on Volume Program integrations.
Get Started
Trade Synths at the best price available at Paraswap.
Learn more about how to join the Volume Program.
Visit the Synthetix Discord to join the community.