Nominations are now open for the next epoch's Spartan Council!
Put your name forward to be on the next Spartan Council!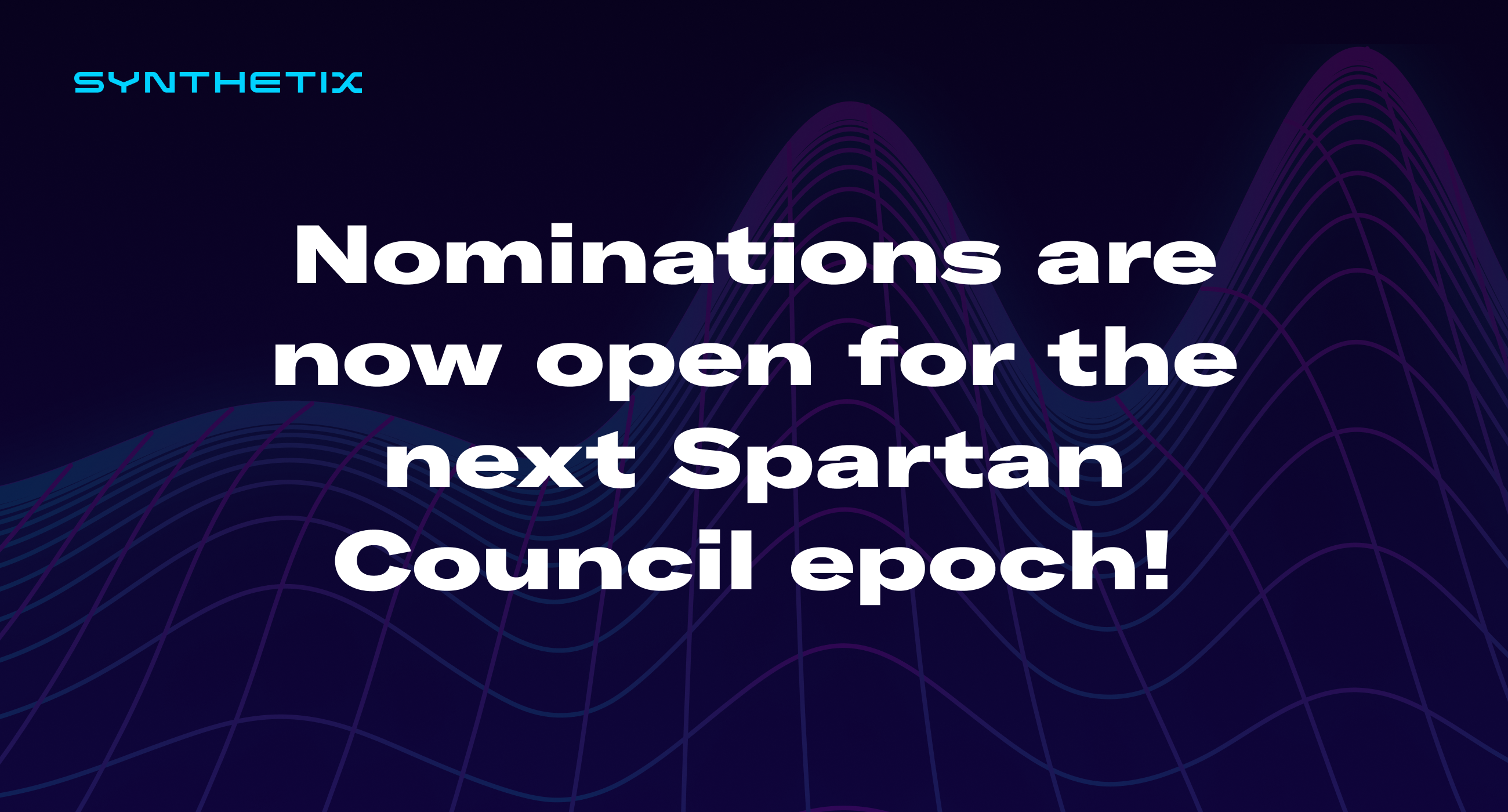 Nominations for the next epoch's Spartan Council are now open! As per SCCP-78, the epoch lasts for 3 months, from 6am, March 8 to 6am, June 8 (UTC). Spartan Council members receive a monthly stipend from the synthetixDAO to evaluate and consider proposed changes to the Synthetix protocol.
In line with SIP-104, this next epoch features an update to the 'liquid democracy' dynamic that was initially proposed for the Spartan Council. These changes will be outlined in detail in an upcoming blog post.
To be in the running for this next epoch's Spartan Council, Synthetix community members must message either "Garth | Synthetix" or "Andy | Synthetix" in the Synthetix Discord to inform them of their intentions, along with a wallet address they can vote from.
To be able to vote in the election, one must be an SNX staker at the fee period snapshot before the start of the election period. The nomination period will last until March 8, at which point the election begins and will last until March 15 (all 6am UTC).
Voting will be carried out via the new interface housed in the Staking dApp, which is expected to be completed by the beginning of the election period.
If you have any further questions about the Spartan Council, please come join us in Discord in the #governance channel.