New sEUR incentive on Curve!
Details for the new SNX incentive to contribute sEUR to the new Curve liquidity pool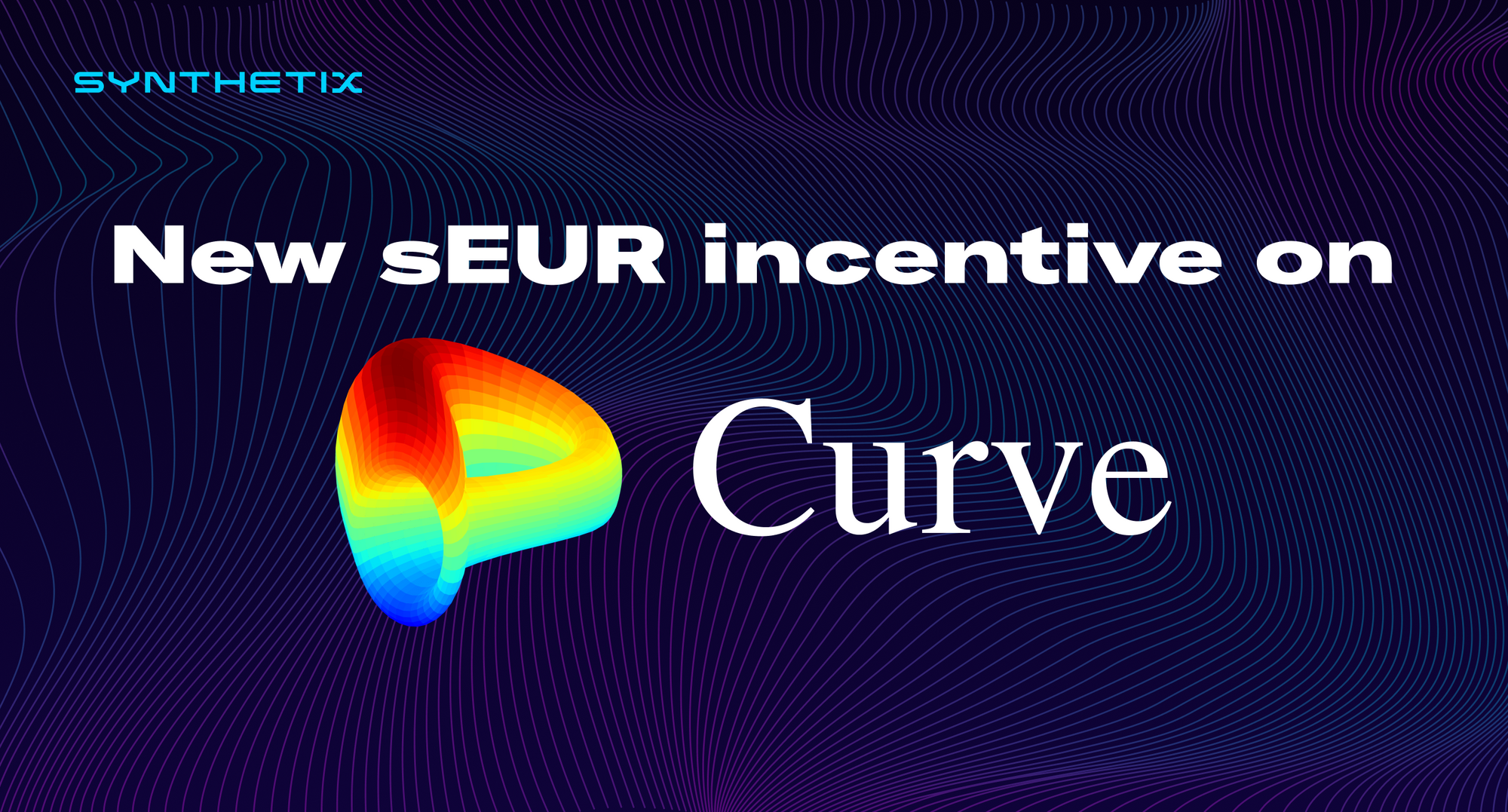 We are pleased to announce that in light of Curve Finance recently launching an sEUR/EURS liquidity pool, Synthetix is running an incentive to provide sEUR liquidity!
The goal is to test the demand for a highly liquid pool of Euro stablecoins, with the second Euro stablecoin being provided by the crypto-enabler platform STASIS. This incentive will run for six weeks and went live on Tuesday, January 12, 5:30am (UTC). The SNX will be provided by the synthetixDAO, and will offer 8000 SNX per week.
This pool represents a major step for bridging DeFi and forex, allowing liquid trades between EURS and sEUR and enabling Euro holders to enter the burgeoning DeFi ecosystem more smoothly than ever before.
How it works
To participate in the incentive, head to the Curve sEUR deposit interface and select "Deposit and stake in Gauge." Once this has been completed, SNX and CRV rewards will be able to be claimed on Curve.
Unlike other Synthetix incentives, it is not possible to participate in this incentive via the Synthetix Staking or Mintr dApps.
More info
If you have any questions about sEUR, please come join the Synthetix Discord. For more information about STASIS, you can check out their website or follow them on Telegram and Twitter to get the latest updates.