New Synthetix Perp Futures Market: sOP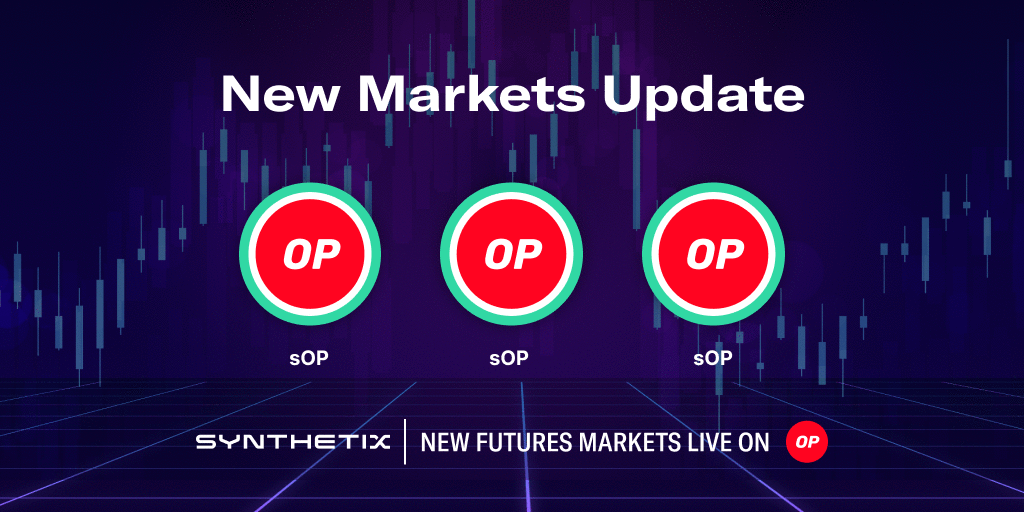 Synthetix is excited to add Optimism Perpetual markets to join its growing list of supported assets available for leverage trading through Synthetix Perp Futures on Kwenta.
New Markets - sOP
The Optimism Perpetual market will join the growing list of supported cryptocurrencies available for leverage trading through Synthetix Perpetual Futures.
The $OP price will be set via decentralized Chainlink oracles, fees can and will vary depending on the asset, and the newest Futures Fees can be found on the Kwenta Docs.
Listing New Synths
Synthetix provides decentralized derivatives liquidity for protocols like Kwenta. The selection process for adding new Synths to Synthetix is driven by demand, liquidity, and volatility. Chainlink must support the data feeds necessary for any proposed assets to be considered for inclusion.
Are you interested in trading Synthetix Futures? Go to any Synthetix-powered trading frontend such as Kwenta.