June UX/UI Designer Challenge Results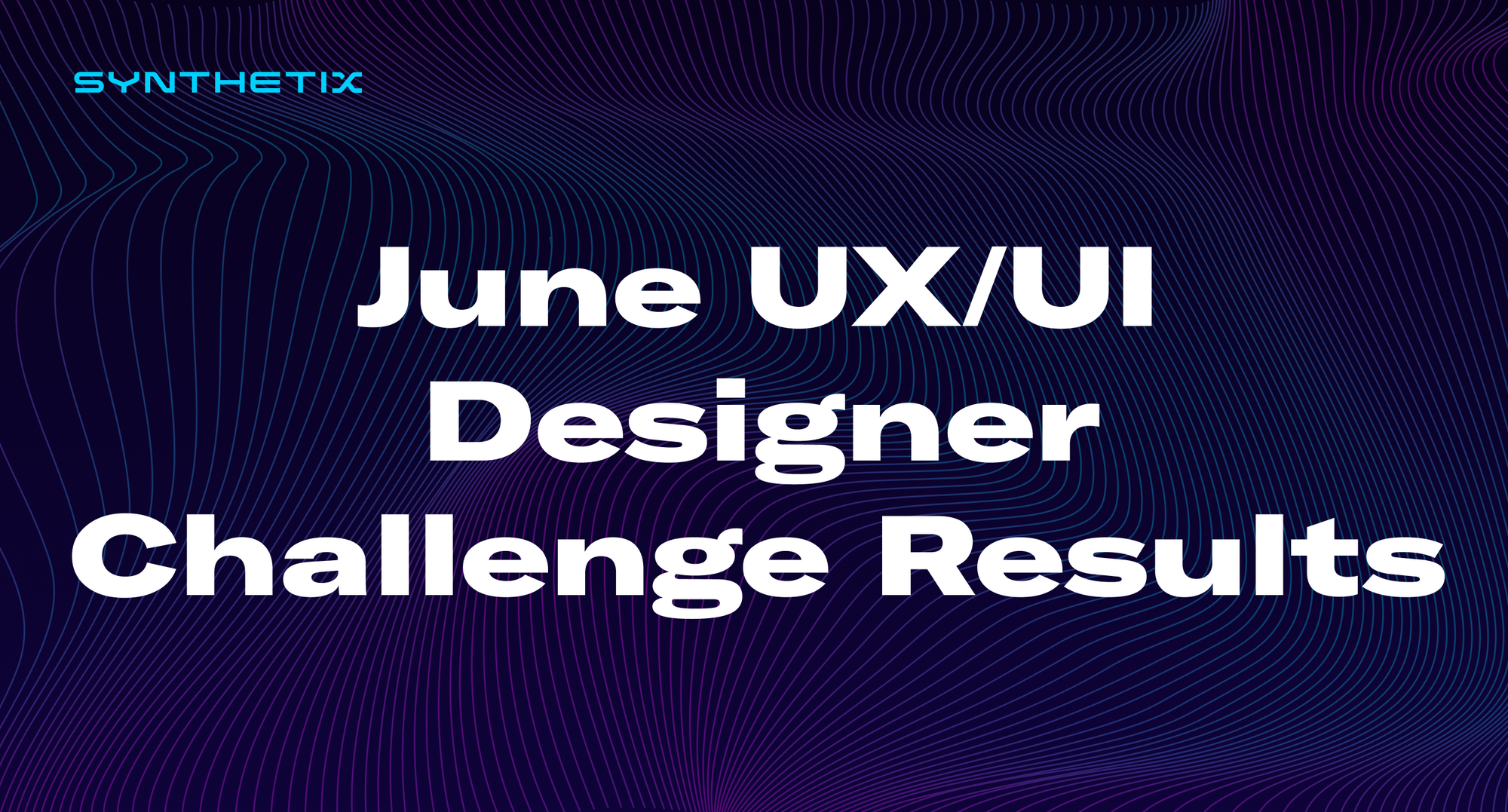 The UX/UI Designer Challenge announced in early June has been successfully completed and finalised! As promised, the selected Top 10 candidates have already been contacted and will be rewarded with 200 SNX, while 2 of them will be joining Synthetix and Kwenta as full-time core contributors and will get an additional 800 SNX for their exceptional work. Congratulations and welcome to the project!

Thank you, everyone, for your interest in the designer position at Synthetix, we have discovered many talents from around the world and have noted their great work. The Top 10 candidates can be found below:
We encourage you to stay close to the project and contribute through bounties and other adhoc work. This can be found in our discord.