Join us on November 18/19 for the next community governance call!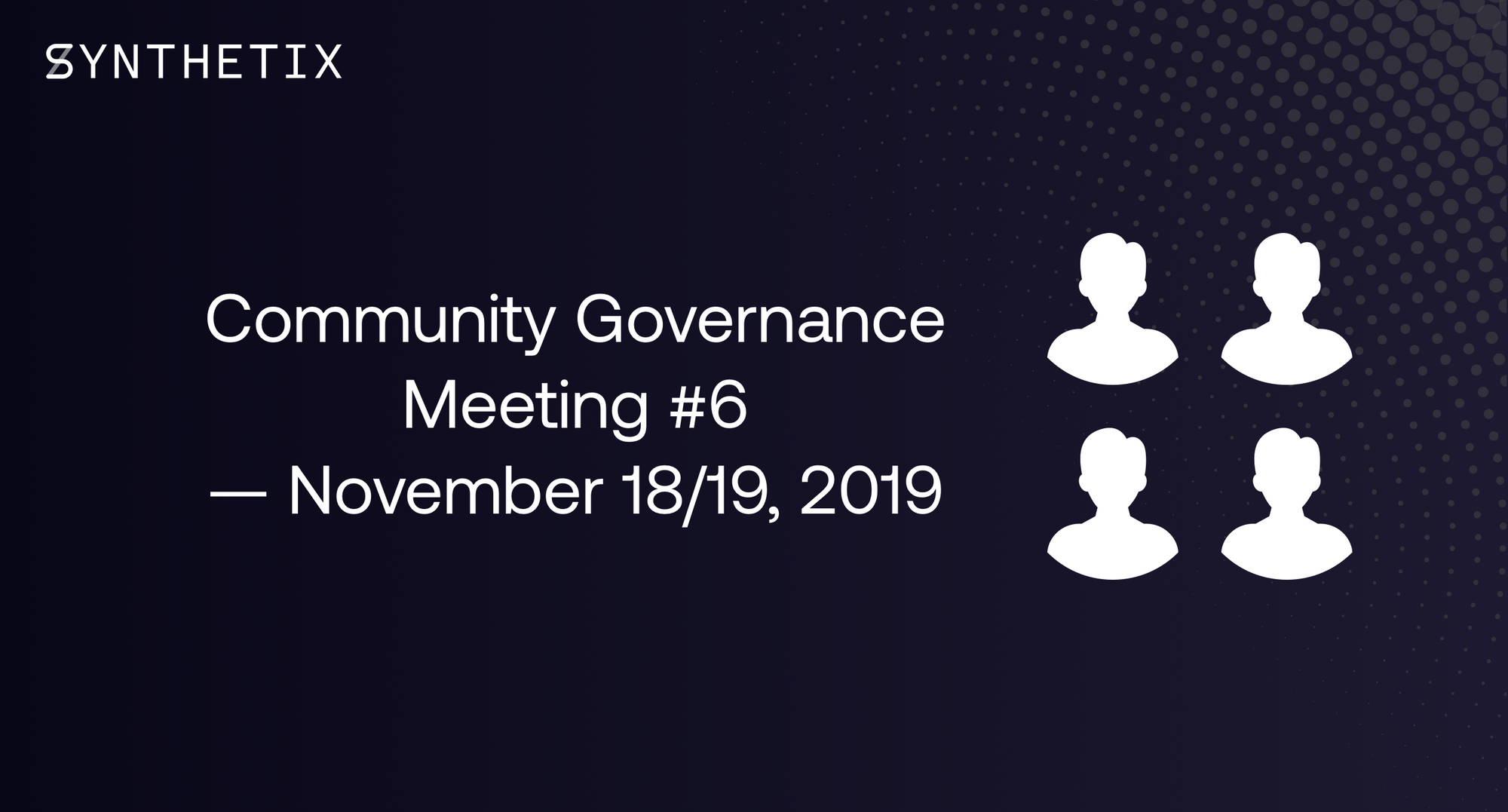 The next Synthetix community governance call is scheduled for November 18/19 (timezone dependent), and there's plenty to discuss.
Here are the times:
San Francisco: Monday, November 18, 2pm
New York: Monday, November 18, 5pm
Central Europe: November 18, 11pm
Singapore: Tuesday, November 19, 6am
Sydney: Tuesday, November 19, 9am
You can join the call here using Zoom (desktop app required). Here is the agenda for the meeting:
Rigil Release Recap
Arcturus Release
SIP-20: Integrate gas optimisations
SIP-22: sDEFI/iDEFI Synth
Rebalancing iTRX
New crypto Synths (+ inverses)
Audit remediations
Future releases
SIP-23: Inflation smoothing
SIP-24: Terminal SNX inflation
SIP-13: Upgrade reward escrow for reward reassignment
GH-293: Chainlink Oracles
GH-254: Upgrading the dashboard to The Graph
GH-232: Ether collateral

SIP-9 Change fee claim window to one period
SIP-13 Account merging
sX v2
Deprecate ERC223
Contract address resolver
sETH LP rewards contract
Discussion points
If you've got any questions or suggestions ahead of the call, come join us in Discord!
---
Enter your email below to join our newsletter