Join the SNX Meme Challenge!
Get creative!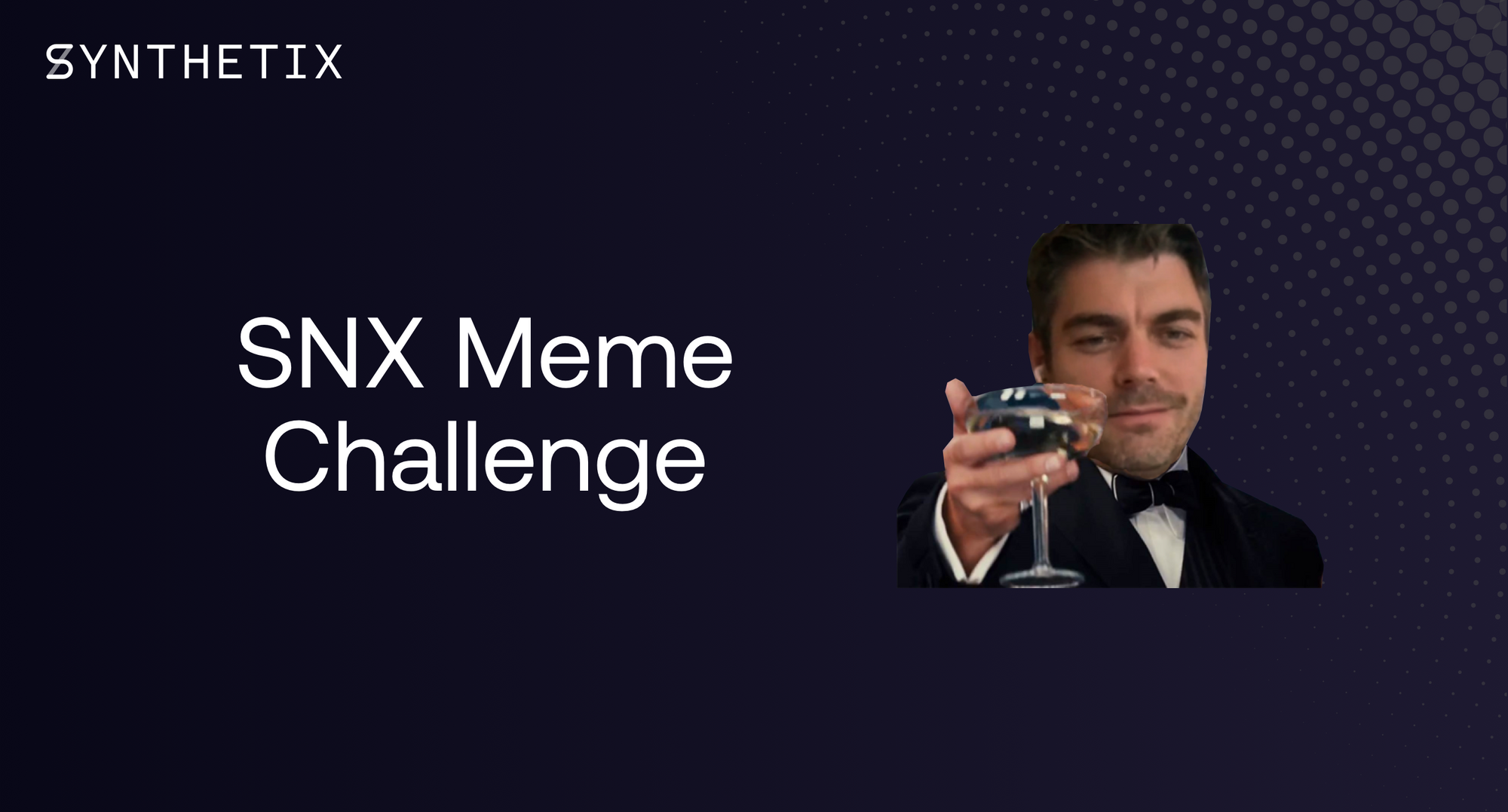 Over the last few weeks we've seen a flood of brilliant new Synthetix memes in our Discord, so we thought we'd make it interesting. Every week until just before Christmas, we'll be offering an SNX prize for whichever meme is deemed best by our Discord community. Then, just before Christmas, we'll choose an overall winner to take home the final prize. So depending on your skill level, pull out MS Paint, Sketch, or Photoshop, and get designing!
Rules:
Each fee period (Wednesday 8pm AEDT) until the week of Christmas, contestants should post a Synthetix meme on Twitter and Discord (in the memes channel). When shared on Twitter, it must be posted with the hashtags #SNXspartans and #defi, and the ticker symbol of $SNX.
At the end of each fee period, the valid entrants will be reposted in the memes channel, and our Discord community will vote via emoji reactions on the winners. Each week, the winner will receive 100 SNX and the runner-up will receive 50 SNX.
The final week will end on Wednesday December 18, after which the Guardians in Discord will select a final winner and runner-up, who will be awarded 500 SNX and 200 SNX respectively.
If you're looking for some meme inspiration, here are some themes to consider starting with:
Spartans
Infinite liquidity
The Chainlink partnership
#expressshipping
Staking rewards + Synth exchange rewards
DeFi
Kain
Vitalik
Wen 6 dolla
Kek / pepe the frog
To download a kit with the most relevant Synthetix logos, click here. If you've got any questions about how it works, come join us in Discord!
Thanks to @acap for the meme in this post's picture.