Join the first Synthetix community governance meeting!
All the details you'll need to take part in our first ever community governance meeting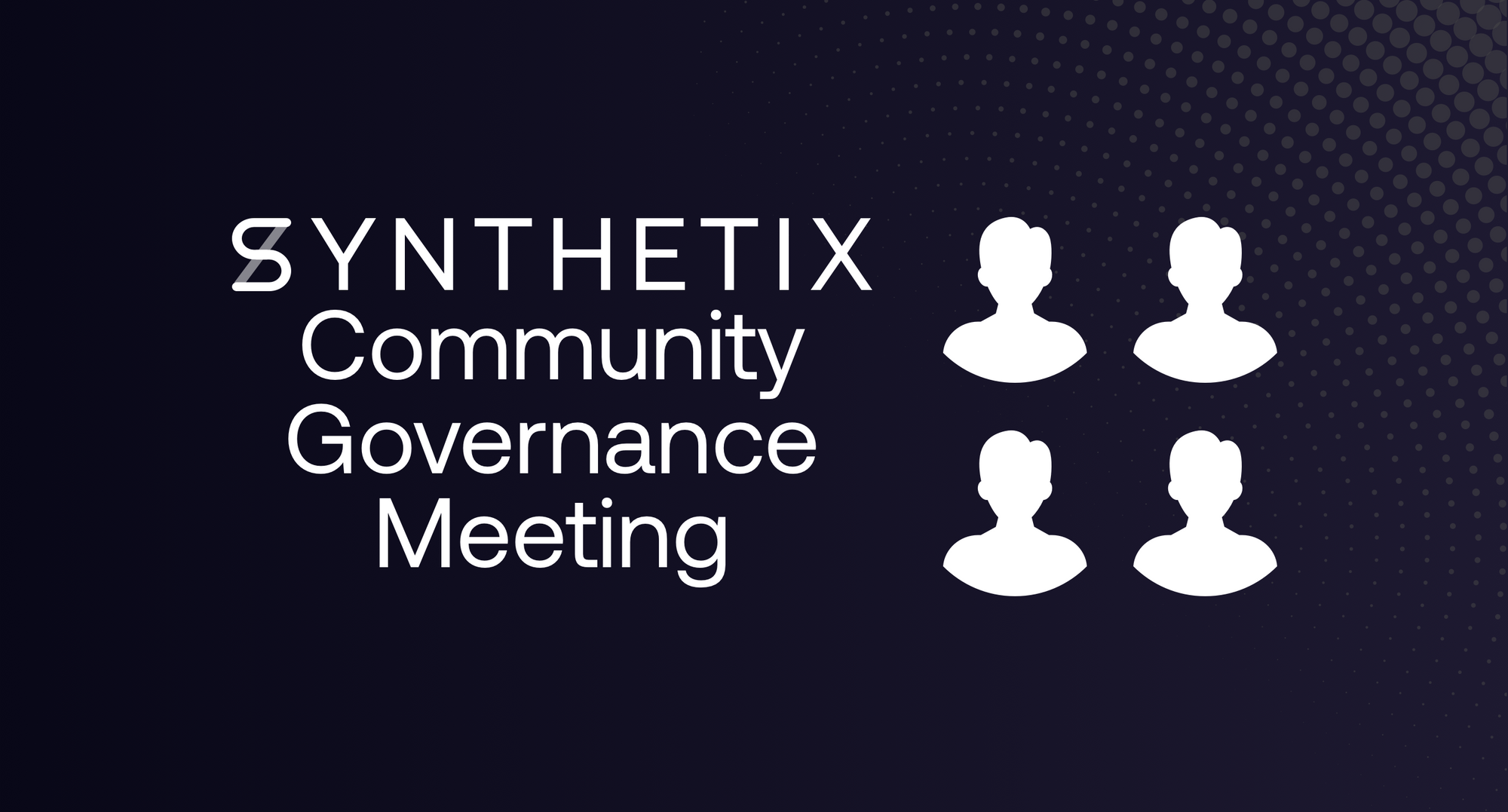 Update (30/10/2019): See here for a written summary of the meeting, as well as a link to the video.
We're thrilled to announce that next week Synthetix will host its first ever community governance meeting! Intended to be the first of many, it will provide an opportunity to establish how these meetings should function in the future, as well as giving us the chance to discuss the most important Synthetix matters right now.
The debut meeting will be held on Thursday June 13, at 11am (Sydney time). For other key time zones, this translates to the following:
- Singapore: Thursday June 13, 9am
- Central Europe: Thursday June 13, 2am
- New York: Wednesday June 12, 9pm
- San Francisco: Wednesday June 12, 6pm
The meeting is currently planned be held on Zoom (application download required), at https://zoom.us/j/381492185. The plan for Meeting #1 is to discuss the following matters:
1) Meta-governance
a. Regularity and time/date
b. On-chain voting
2) Fixing the sUSD peg
a. Direct redemption / liquidation
b. Increasing the Collateralisation-Ratio
c. Non-discretionary minting
d. Reducing the reward claim period
e. Changing the fee penalties
It's currently anticipated that every meeting we'll discuss 2-3 previously announced topics, with the intention of raising proposals on how to solve them. Then, we'll agree on someone to write up the argument for each side, which will be presented at the next meeting.
We'll announce more details closer to the event, but we'd love it if you bookmarked this time to join the community to discuss the future of the project. Come join us in Discord if you've got any questions!