Havven FAQs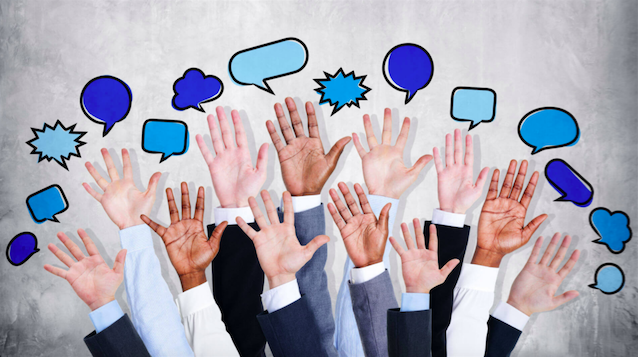 When is the ICO / token sale?
February 28 — March 6, 2018
Is there a pre-sale, and does it include a discount?
There is a period in which you can express your interest in purchasing havven tokens, which is January 8th to January 31st. There is a discount of 30% during this period. Unfortunately we cannot guarantee that all purchases registered in the Expressions of Interest period will be honoured at their full amounts in the token sale.
If I register during the expressions of interest period, then what are the escrow requirements?
Your havvens will be locked up in escrow for 12 months, with 25% released every 3 months. This is done to collateralise the system.
Is there an airdrop, and how many havven tokens will be distributed?
Yes, the airdrop will run from February 4th to February 14th, and will see the distribution of two million havvens. For a detailed explanation of how the airdrop works, follow this link.
Is there a whitelisting?
Yes, you can register for the token sale on the whitelist from February 19 — February 26, the week before the token sale.
Is there a cap on the total supply of havvens?
Yes, 100,000,000.
How many havvens will be available during the ICO?
60,000,000.
Is there a maximum raise / hard cap?
Yes, the hard cap is $30,000,000 USD.
Is there a minimum raise / soft cap?
Yes, the soft cap is $3,000,000 USD.
What is the price of the havven token during the token sale?
As 60,000,000 tokens will be available with a hard cap of $30,000,000 USD, with a previous round of discounts, the price is subject to a number of factors. But if all the tokens were to be sold without the 30% discount, then each token would be $0.50 USD. For a detailed explanation of the price per token, please see the following blog post:
https://blog.havven.io/understanding-the-havven-token-sale-194987711463
Is there a Know Your Customer (KYC) or Anti-Money Laundering (AML) check for the token sale?
Yes, we will need to collect participants' email, mailing address, and government-issued photo I.D. with a valid expiration date.
Are there any restrictions on who can participate in the token sale?
At this stage, the only confirmed restrictions concern Chinese citizens, but we shall communicate any more confirmed restrictions as they become known. Given we are issuing a pure utility token for an operational network, it is likely to be that anyone else can participate (i.e. not just accredited investors).
What forms of payment are accepted in the sale?
You can buy havvens in BTC or ETH. You cannot use fiat.
If I register my interest in a number of havvens before the ICO, can I then purchase even more tokens during the token sale?
Yes, but you will not receive the 30% discount for the extra havvens.
If I register my interest in a number of havvens before the ICO, am I locked in and committed to purchasing those?
No, you are free to purchase less havvens than you registered interest for.
Is there a bounty campaign?
There was, but it has now ended.
Is there a minimum investment amount during the token sale?
No.
​​What​​ happens if the​​ hard cap amount ​​is​​ not​​ achieved?
We are using a proportional distribution method, so havvens will be distributed to participants according to their individual proportion of the total pool.
​​Is​​ Havven ERC20​​ compliant?
Yes, Havven is on the Ethereum network and ERC20 compliant.
How do I confirm my contribution was received?
You will receive a confirmation email if your contribution is received. If you can't see the email, check your spam email folder. If you still can't see the email, try contacting a Havven admin on Telegram.
I only have USD. What's the best way to purchase havvens with USD?
Use your USD to purchase either ETH or BTC, and use either of those cryptocurrencies to purchase havvens.
Beyond the token sale
Do you have a link to the code you'll be using?
Yes, Havven is an open-source project and our code can be found at https://github.com/Havven/havven.
How will I be notified when tokens are distributed?
You will receive an email at the email address you supplied in the token sale.
What exchanges will the stablecoin be listed on?
We are currently in talks with a number of exchange platforms. Any finalised partnerships will be announced.
How it works
How do holders of havvens issue nomins?
Initially, while we transfer to the fully-functioning Havven system, only the Havven Foundation will have the ability to issue nomins. For more details on how the system will operate when it launches, see our blog post here detailing that process. Once the full system is up and running, the contract will have an interface that allows you to manually issue nomins, though we also have plans to build an automated tool for this action.
What decimal will the nomin go to?
The decimal will go to 18 places.
Have you had any input from economists?
We have been in close consultation with a team at the Cryptecon Centre for Cryptoeconomics, based in Switzerland. They were involved in the initial mechanism design and white paper drafting, and are currently preparing a report that will be released in February.
Who audited the Havven smart contract?
We're proud to have worked with ZK Labs, led by Matthew di Ferrante. Matt leads a stellar team who will be hands-on during the audit, including Dean Eigenmann and Nick Johnson. Matt and Nick also work at the Ethereum Foundation as security engineer and core developer respectively. Nick also leads the popular ENS (Ethereum Name Service) project.
We're also very pleased to be working with a local Australian blockchain technology and information security team, Sigma Prime.