Join us on May 11/12 for the next community governance call!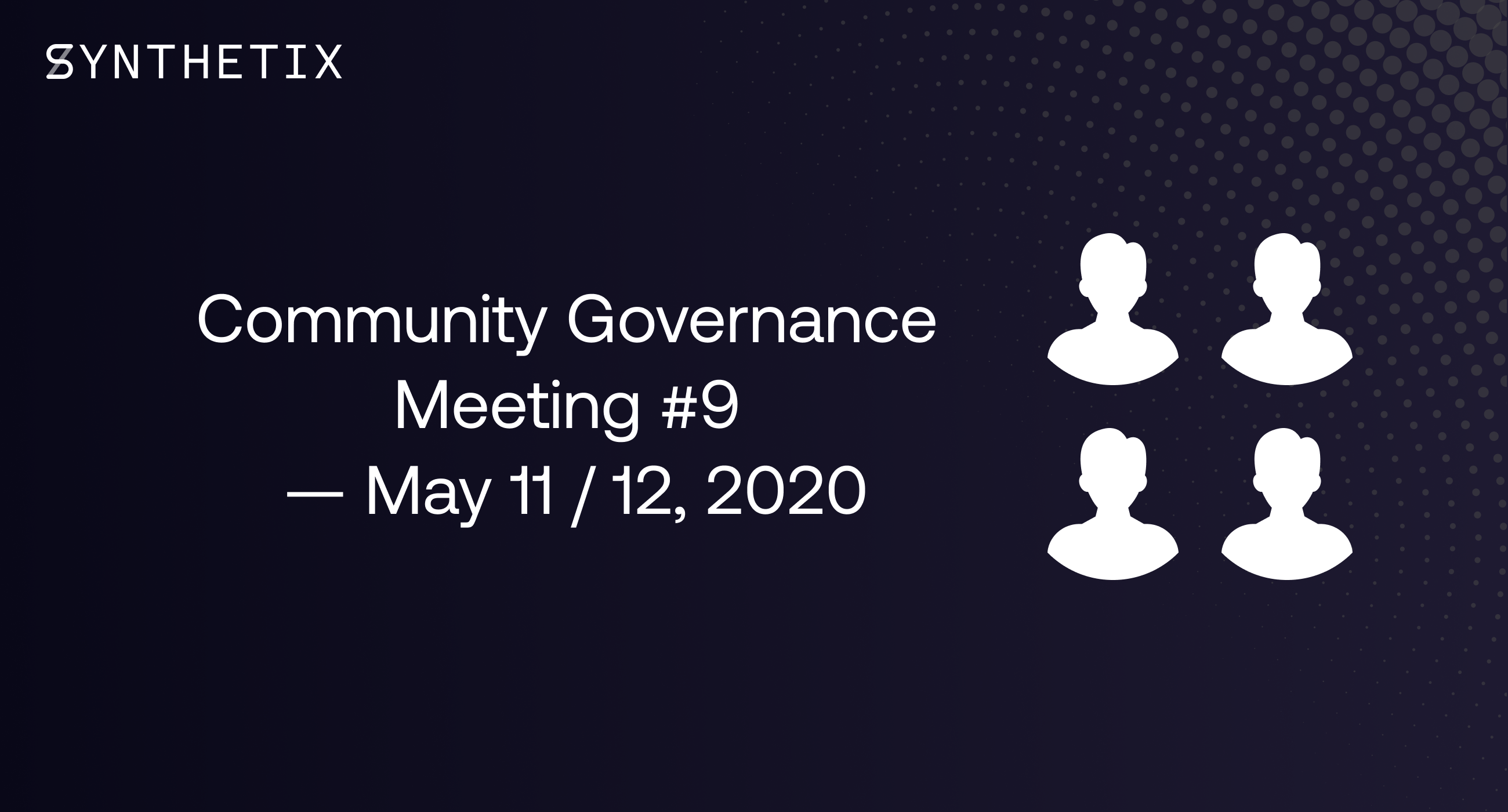 The ninth Synthetix community governance call is scheduled for May 11/12 (timezone dependent), and it's been a huge month or two so there's plenty to get through!
Here are the times:
San Francisco: Monday, May 11, 4pm
New York: Monday, May 11, 7pm
Central Europe: Tuesday, May 12, midnight
Singapore: Tuesday, May 12, 7am
Sydney: Tuesday, May 12, 9am
Time converter at worldtimebuddy.com
You can join the call here using Zoom, though there'll be an online recording on YouTube shortly after. Here is the agenda for the meeting:
Altair
Acrux
[SIP links will continue to be added as they are completed]
If you've got any questions or suggestions ahead of the call, come join us in Discord!
Summary of the call
Thanks to Discord member @1053r for this summary:
Altair
Acrux
---
Enter your email below to join our newsletter