Front-end updates: Markets and Assets pages on Synthetix.Exchange, Mintr translation into Korean, and more!
Here's everything we're launching on our dApps and websites this week!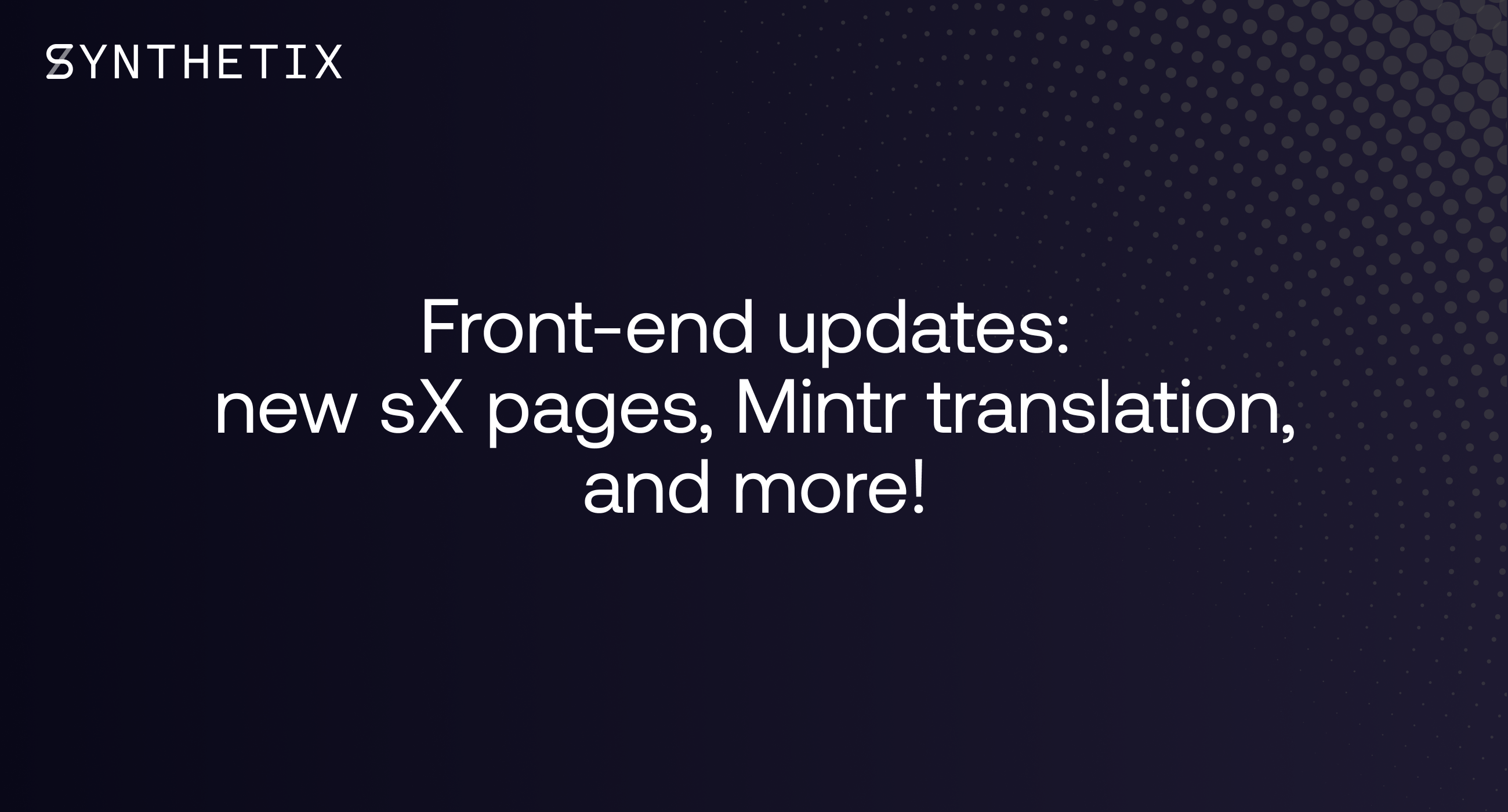 This post is another entry in our regular series in which we fill you in twice a month on all the front-end updates we've made across our dApps and website. Stay tuned for more updates!
Assets page
As the next step in improving the trading experience on Synthetix.Exchange, we've added an Assets page, which gives traders a comprehensive view of all their Synths as well as listing their entire trading history. As can be seen in the image above, there's even a visual Synth balance graph coming soon!
Markets page
We've also added a Markets page, which provides a more comprehensive view of the available markets displayed on the splash page, both of which we'll continue to improve.
Korean Mintr translation
A community member has submitted a translation for Mintr into Korean! This comes after the recent listing of SNX on the Korean exchange, Coinone. To change languages simply select the globe at the wallet connection page.
Friendly URL's
Last front-end release we implemented friendlier URL's for each market, and we've made them friendlier still, for example adjusting the sBTC market from  https://synthetix.exchange/trade?base=sBTC&quote=sUSD to https://synthetix.exchange/trade/sBTC-sUSD.
One-week claim window fixes
We've also adjusted the Mintr interface for claims, now that claiming rewards will be weekly instead of fortnightly from next week's Hadar release. This update will be launched after Hadar goes live.
Thanks for checking out what the front-end team has been accomplishing recently. If you've got any front-end requests or feedback to this series, please come join the conversation in Discord.