Come join us on March 1/2 for the next Synthetix community governance call!
Come join the Synthetix community for the next governance call!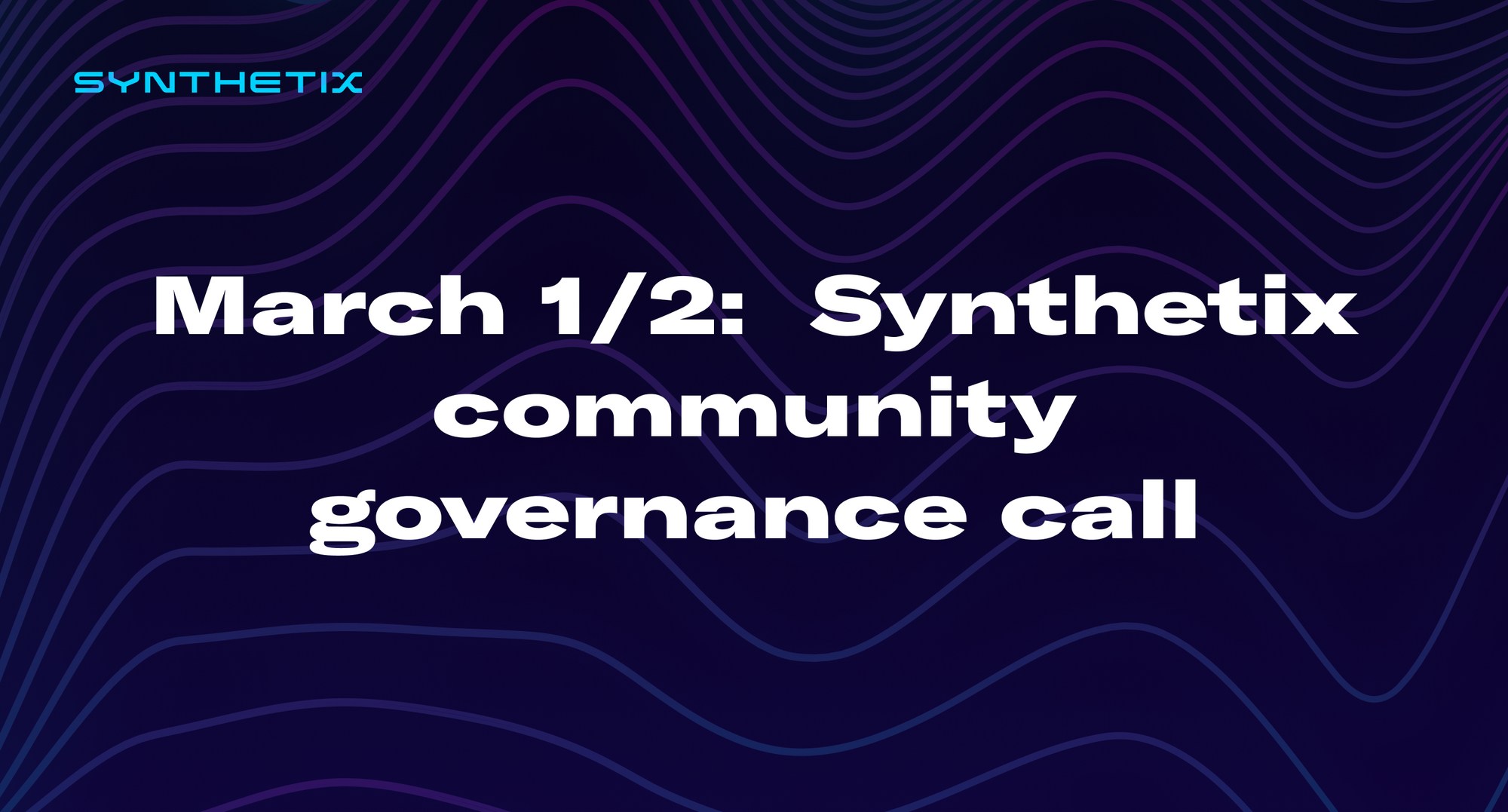 The next Synthetix community governance call is scheduled for March 1/2 (timezone dependant), and we'd love for you to join us as there's a lot to go over in the first call of 2021.
This will be the first community governance call to be run in the Synthetix Discord server via audio chat rather than Zoom. We will then upload a recording to YouTube after the call is complete. It will also be the first governance call run by the community-elected Spartan Council.
Here are the times:
San Francisco: Monday, March 1, 2pm
New York: Monday, March 1, 5pm
London: Monday, March 1, 10pm
Singapore and Beijing: Tuesday, March 2, 6am
Seoul: Tuesday, March 2, 7am
Sydney: Tuesday, March 2, 9am
Time converter at worldtimebuddy.com
Here is the current agenda for the meeting (subject to change):
Welcome
Spartan Council update
Intro new CC's + hiring
Recent announcement of Paradigm, Coinbase Ventures, IOSG
L2 recap and update
V3 planning
grantsDAO
Ambassadors
Protocol engineering
Front-end engineering
Partnerships
Virtual Synths
Shorting mechanism
New Synths
Transitioning SIPs to the Council
Open questions
We'd love to have you join us — if you have any questions about how it works, come join us in the Synthetix Discord.