Come join us on Dec 15/ Dec 16 for the next Synthetix community governance call!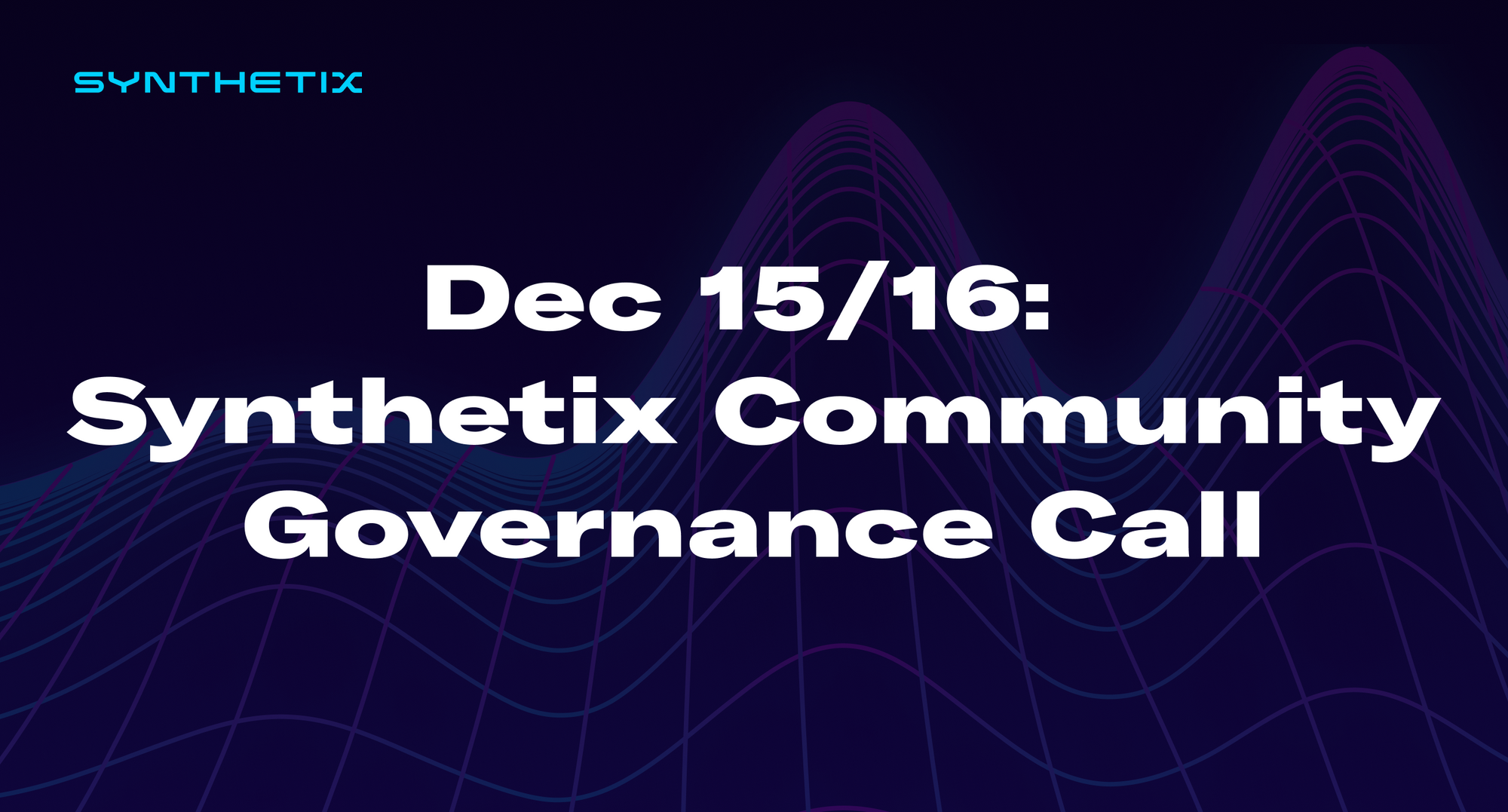 The next Synthetix community governance call is scheduled for December 16th at 10pm UTC (12/15 afternoon/evening for western hemisphere; 12/16 morning for eastern hemisphere), and we'd love for you to join us! The current agenda for this month's meeting (subject to change) is as follows:
Welcome
Spartan Council update
New CC Intro
Futures update
New Synths
The Graph updates
Stats Page Demo
Teleportr Update
Atomic exchange function
Wrapper factory
Dynamic exchange fees
Debt shares
Debt synthesis
V3 Engineering updates
V3 Product Updates
Governance updates
Grants council updates
Ambassadors council updates
Thales updates
Kwenta updates
Lyra updates
Aelin updates
Open Questions
Feel free to ask any questions in the Synthetix Discord!