Announcing Swappr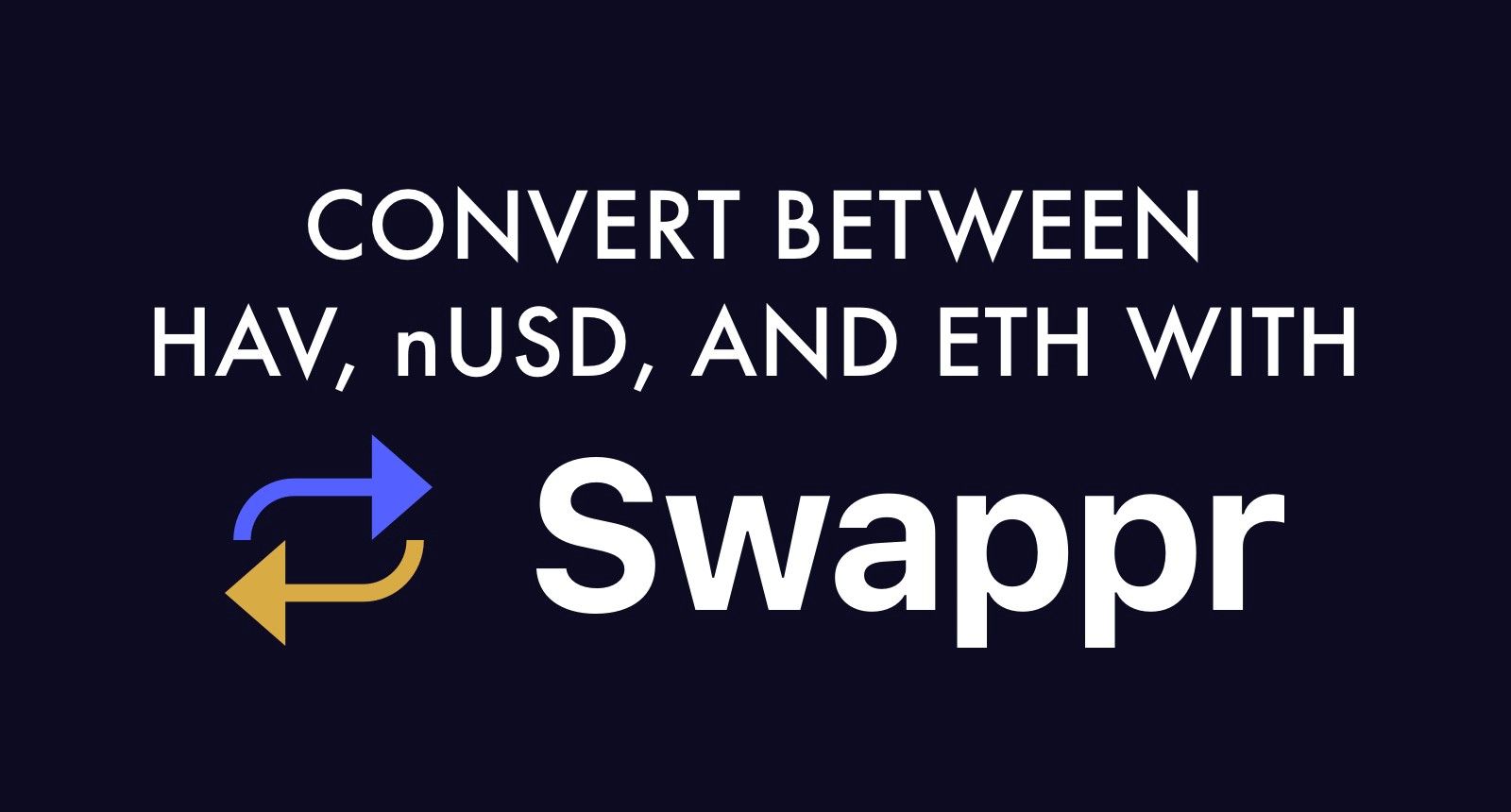 We're excited to announce that, with Swappr, there's now a new way you can convert between HAV, nUSD, and ETH! Swappr offers a clean, user-friendly interface to make these conversions, and is compatible with MetaMask, Trezor hardware wallets, and Ledger hardware wallets.
You can visit Swappr here.
Now that Swappr is available, we've decided to decommission the Havven Converter, which was formerly available through the Havven website.
If you have any questions about how to use Swappr, please talk to the Havven community in Discord.
---
Enter your email below to join our newsletter