The Eltanin Release - New Perps Markets soon!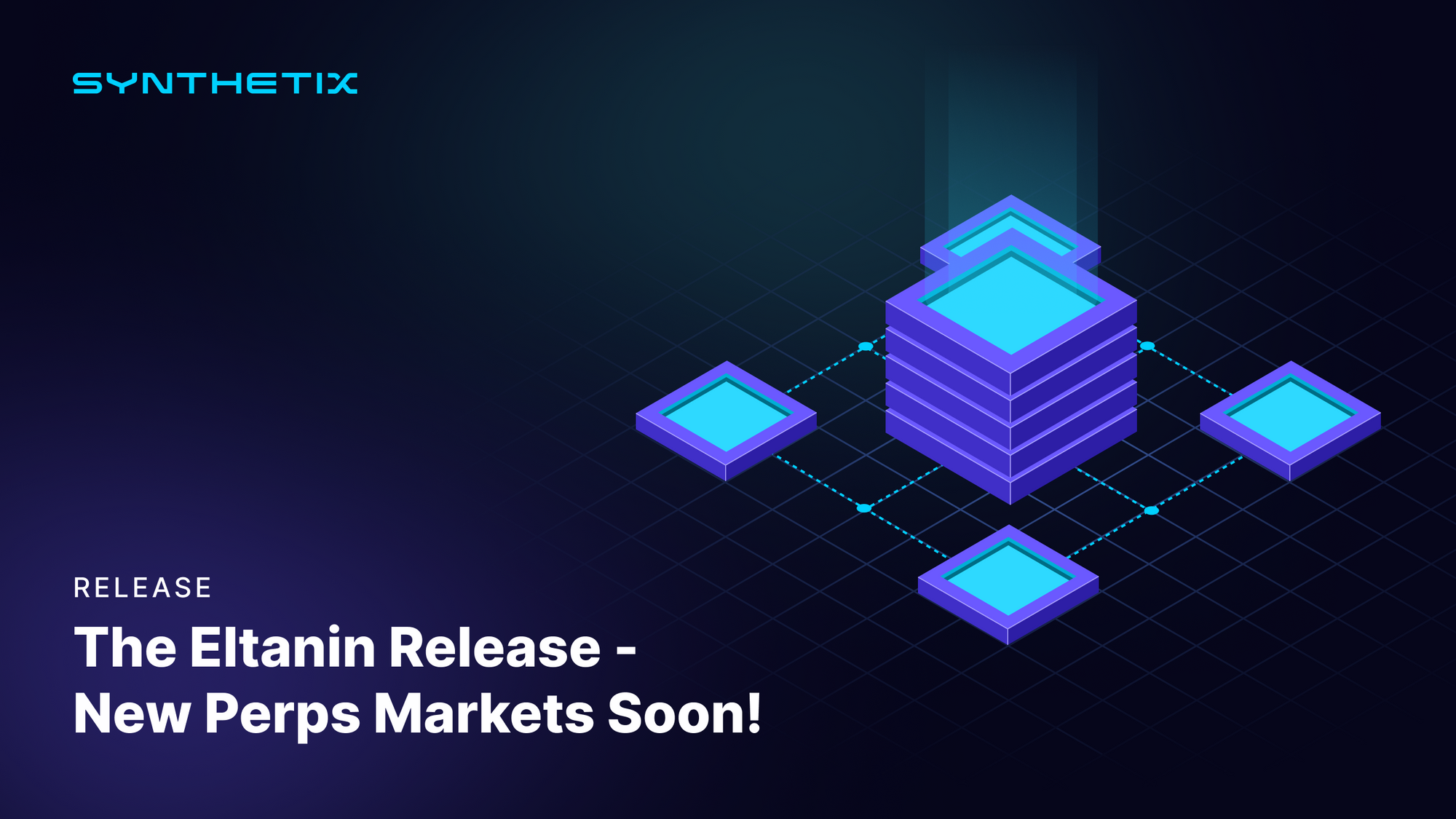 Today, February 6th, the Eltanin release will begin. There will be no downtime during the release. The release includes:
SIP-295: Addition of Perps V1 markets to Synthetix Perps V2
SIP-2000: Addition of ATOM, AXS, FLOW, FTM, NEAR, AUD/USD, and GBP/USD to Perps V2
Two new SIPs have been approved by Synthetix Governance, which will soon add 22 new markets to Synthetix Perps. These markets include those from Perps V1 (BTC, LINK, SOL, AVAX, AAVE, UNI, MATIC, XAU, XAG, EUR/USD, APE, DYDX, BNB, OP, and DOGE) and new markets (ATOM, AXS, FLOW, FTM, NEAR, AUD/USD, and GBP/USD).
Upon completion of the release, all markets from these two SIPs will be launched as paused, meaning they will not be available for trading yet. This is due to the approved SIPs requiring each market to be unpaused and configured with the necessary values through an SCCP. Trading will become available for these new markets once the SCCPs have been approved by governance.
Where to Trade Synthetix Perps
Synthetix Perps can be traded on two front-ends that integrate with SNX liquidity and support perps trading — Kwenta and Decentrex.
It is important to note that Synthetix DAO does not provide any trading front-ends directly and instead relies on third-party user-facing protocols to serve traders. Learn more about integrating with Synthetix Perps in the linked Synthetix Docs.
Any Questions?
If you've got any comments or questions about the release, please join the conversation on Discord. This release is called Eltanin, which like all releases, is named after a star (in order of visual magnitude).