The Arcturus Release
All the details for our upcoming technical release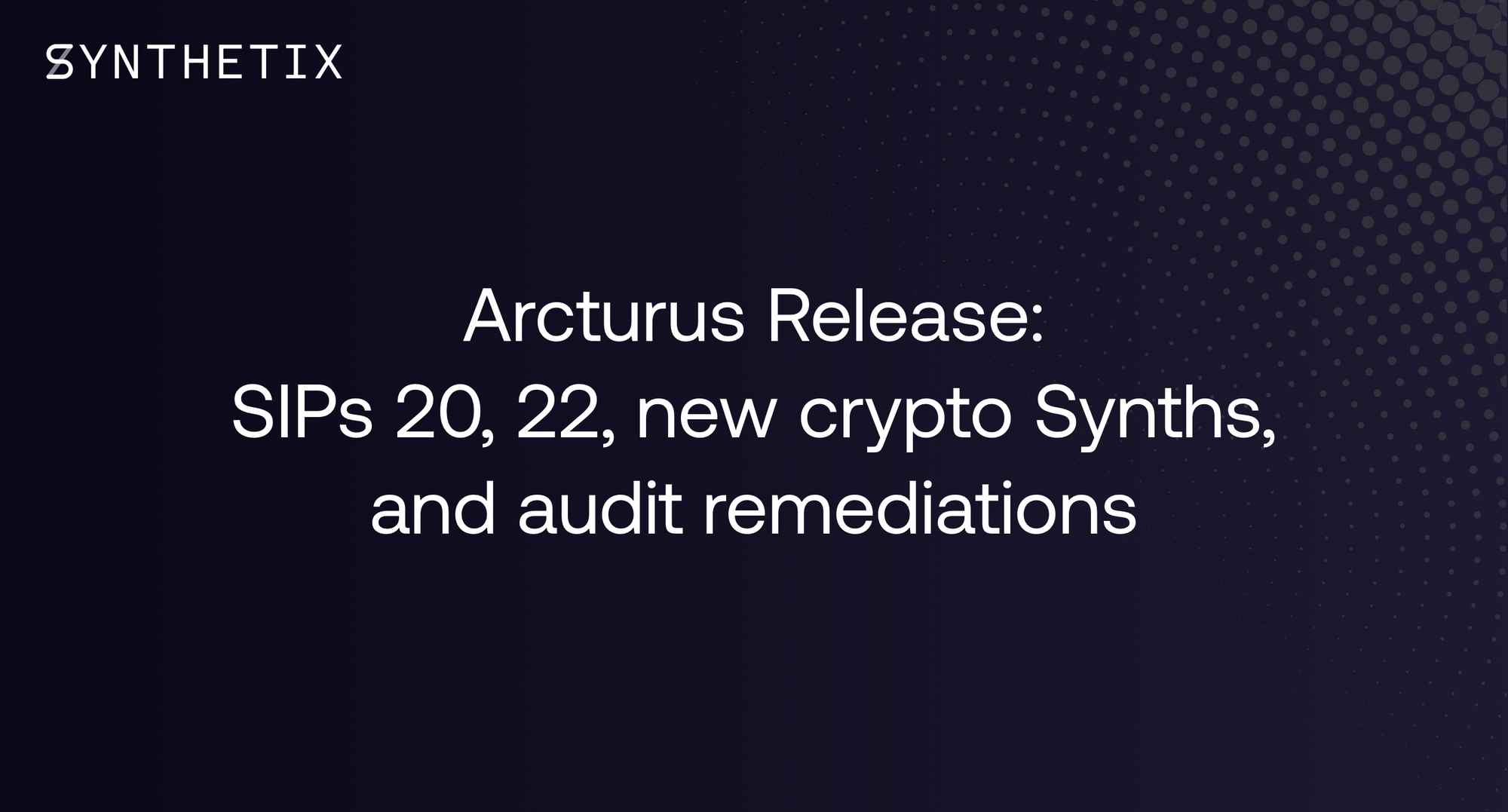 Next Thursday (November 21, AEDT), we'll be deploying a new system upgrade to launch some of the recently approved SIPs. We will be taking down the system for several hours to deploy this release. During this time, users will be unable to interact with the system in any way, including using Mintr or Synthetix.Exchange, and transferring SNX or Synths.
Here's what will be included in this release:
SIP-20: We put out a Gitcoin bounty to research and develop which optimisations would save Synthetix users the most gas, making it cheaper to use the system. This update integrates these optimisations.
SIP-22: If rough consensus on the weightings can be reached within the community, then the sDEFI & iDEFI Synths will be released.
SIP-27: After a public Twitter poll, we will be adding sLINK, sXRP, sLTC, and their Inverses.
SIP-28: We're pushing various updates that were recommended in a recent audit report. The report will be released as a public document in the future.
Rebalancing iTRX: Now that long-to-short exchange fees have been increased, we'll be adding a new iTRX with new limits.
SCCP-7: We'll be dropping the exchange fee back to 0.3% from 0.5%. After two weeks, we'll examine whether it can remain at 0.3%.
This release is called Arcturus,' which like all releases is named after a star (in order of visual magnitude). If you've got any comments or questions about the release, please submit it at our GitHub Issues page or come join the informal conversation in Discord.