The Antares release
Information about the upcoming technical release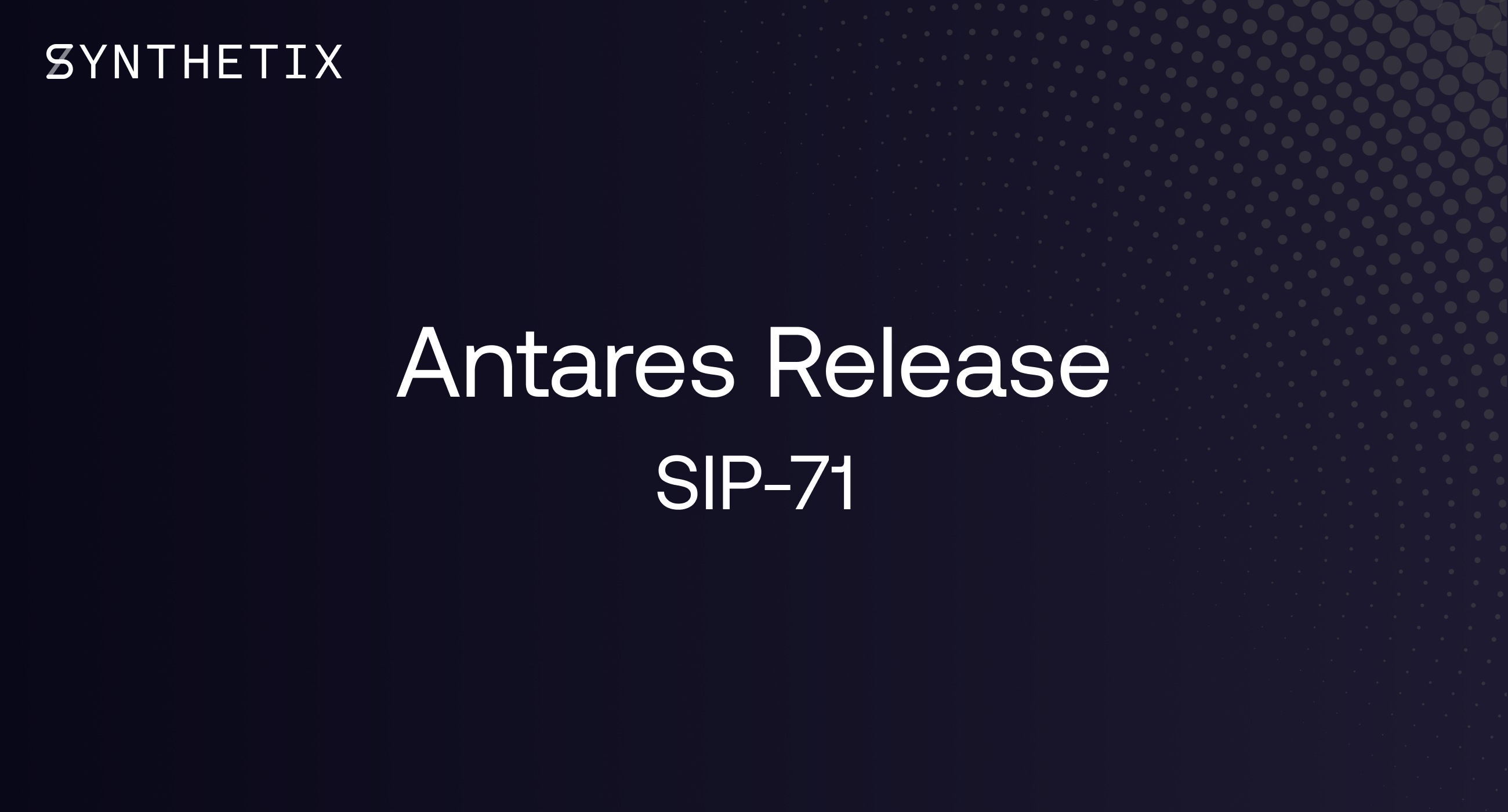 This week (subject to audit completion) there's an upgrade being deployed to the Synthetix system that improves the user experience trading binary options on Synthetix.Exchange. During the upgrade there will be a short period ( <2 hours) of the binary options interface being inaccessible, but there is not expected to be any further impact to users of the protocol.
Update (July 16): This release is now scheduled for Monday, July 20 (AEST).
Binary options 1.1 (SIP-71)
SIP-71 introduces a number of improvements to the new binary options trading feature on Synthetix.Exchange, including the following:
removing the pool fee charge for market creators,
allowing market creators to cancel a market if no bids have been placed on it yet (as proposed in SCCP-33),
allowing market creators to disable bid withdrawals at market creation,
emitting bid events for when market creators put the initial capital into the market at the point of market creation,
fixing a bug that prevents creators from exercising their options before expiry under certain conditions. If you have been affected by the aforementioned bug, please reach out via Discord.
This release is called 'Antares,' which like all Synthetix releases is named after a star (in order of visual magnitude). If you've got any comments or questions about the release, please come join the conversation in Discord.