The Altair release
Everything you need to know about our upcoming Altair release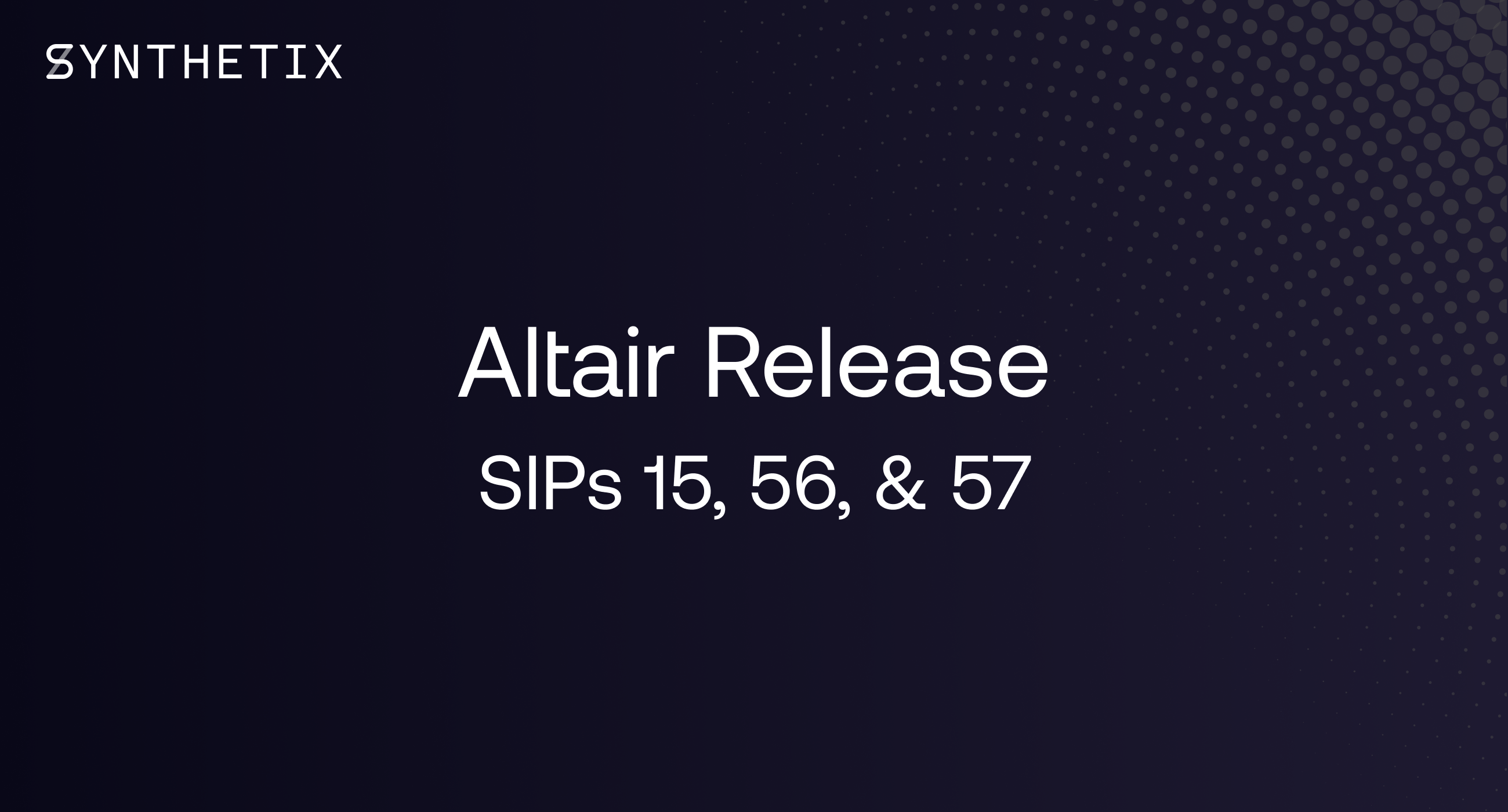 This Friday (June 5, 12am midnight UTC), we're deploying an upgrade with multiple protocol improvements. The system will be down for several hours while the upgrade is deployed. During this time, users will be unable to interact with the system, including using Mintr or Synthetix.Exchange, and transferring SNX or Synths.
Here's what is included in this release:
SNX liquidation mechanism (SIP-15) — This update creates a liquidation mechanism for under-collateralised staked SNX to be redeemable for Synths at a discounted price (liquidation penalty fee). This is designed to increase confidence in the system for reasons outlined in the SIP.
Differential fees (SIP-56) — This update gives the protocolDAO the ability to configure different exchange fee rates for each Synth through SCCP's. This allows different asset types to be priced fairly against usual market exchange rates.
Permanent read-only proxy for the AddressResolver (SIP-57) — This update creates a permanent read-only proxy to the latest AddressResolver instance, which third-party contracts can then reference in their code and be assured their code will work with future versions of the AddressResolver.
This release is called 'Altair,' which like all releases is named after a star (in order of visual magnitude). If you've got any comments or questions about the release, please come join the conversation in Discord.