Synthetix partners with THORChain
Synthetix is excited to announce a strategic partnership with THORChain!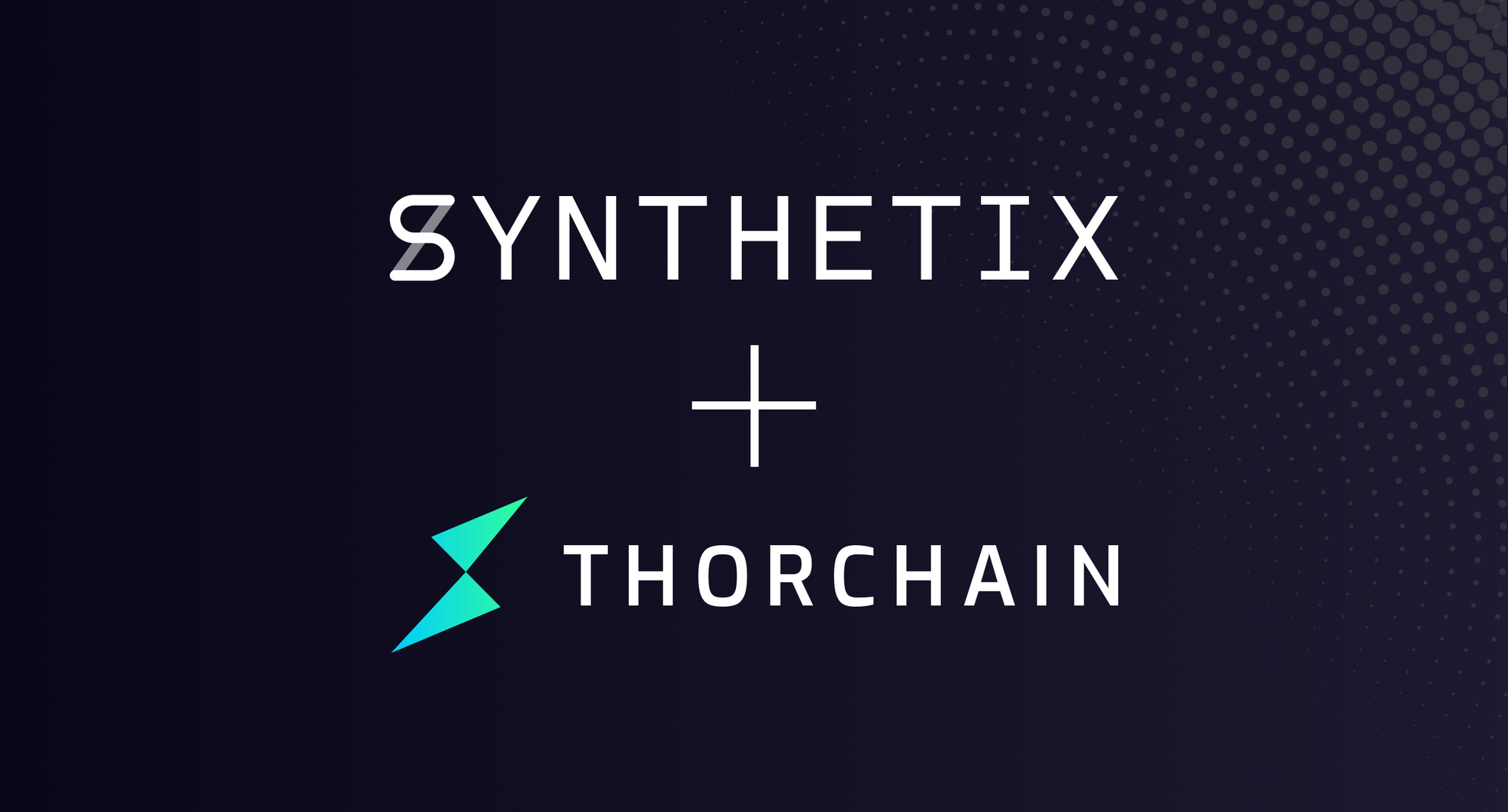 We are excited to announce the launch of a strategic partnership with THORChain, a cross-chain liquidity protocol. THORChain enables lightning-quick fast and low-fee swaps of cryptoassets, powered by users staking its native token, RUNE.
This partnership has a variety of benefits to both projects. Each team will support the other's growth strategies in the Ethereum ecosystem. Also, SNX will be one of the eligible assets to be listed on ASGARDEX once THORChain launches on Ethereum, which is currently planned for Q1 2020. This will mean SNX holders will be able to stake SNX and access pairings to all other supported assets on all other chains. And, finally, sRUNE will be deployed and launched on Synthetix.Exchange in the future if it passes our usual Synth listing process.
THORChain is seeking to provide deep liquidity in a chain-agnostic way, and offers the following features:
Supports all chains with 1-way state pegs and threshold-signatures
Removes the Impermanent Loss problem with the CLP formula
Prevents sandwich attacks, allowing pools to emit trustless price feeds
Faster execution of swaps with asynchronous liquidity delegation
System-wide collaterisation on all staked capital
Connect with THORChain
If you wish to discuss it with the rest of the Synthetix community, come join us in Discord!