Introducing the Synthetix GrantsDAO!
All the details for the new Synthetix GrantsDAO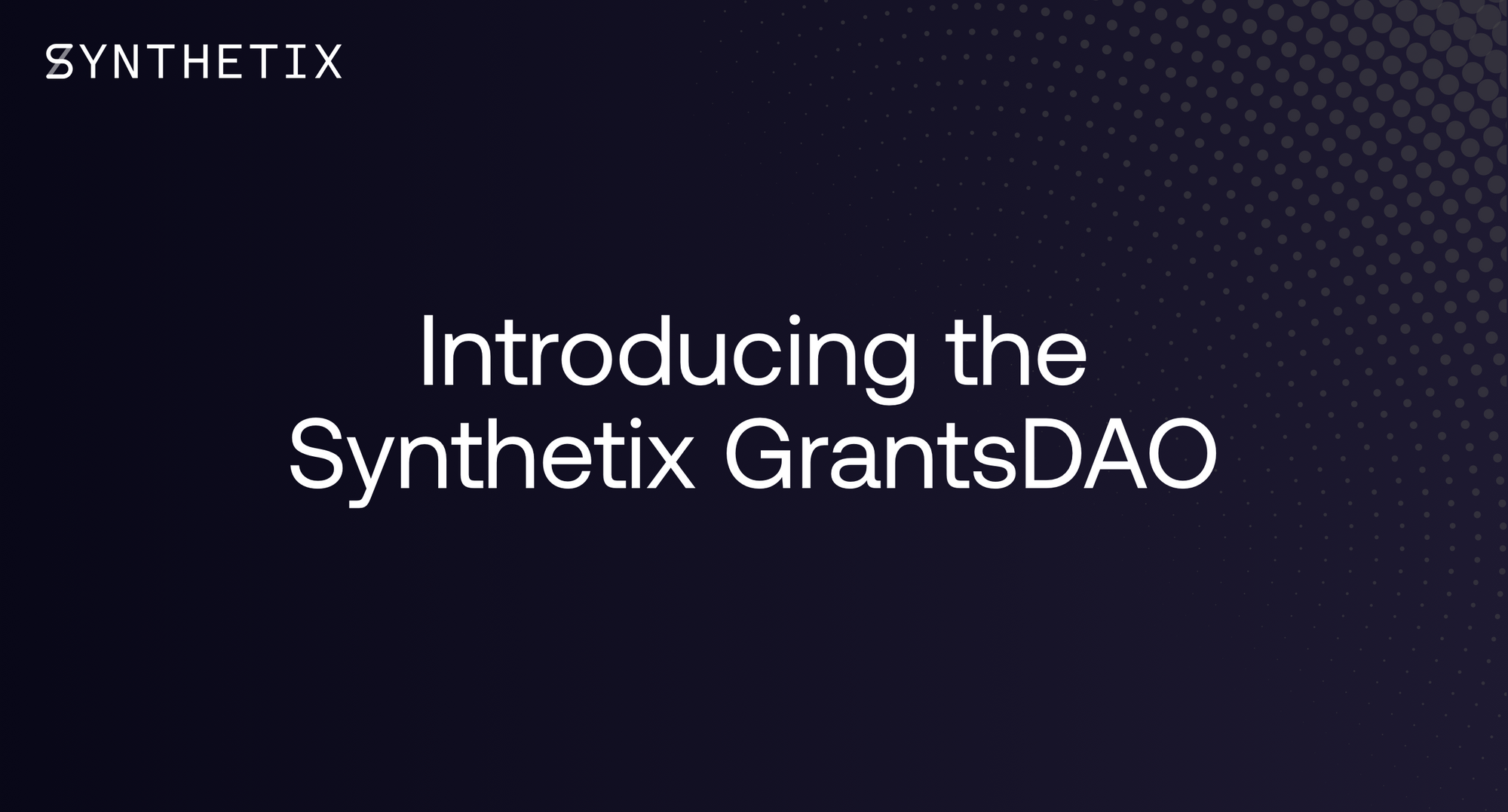 We're excited to announce the Synthetix GrantsDAO is now live and accepting proposals! The GrantsDAO consists of five community and team members who will review proposals for SNX grants that contribute to the project. This is a huge milestone for the project as it marks the first phase of the transition to decentralised governance.
The process for proposing a grant is the following:
Fork the GrantsDAO repo on Github, and write a grant proposal using this template
Submit a PR
Notify a GrantsDAO member via Discord
If the DAO member believes it warrants consideration, they can submit it at https://snxgrants.io
There will be a two day 'grace period,' in which no votes are taken, in which the DAO members and community members can discuss the viability of the proposal
At the completion of the grace period, DAO members can vote Yes, No or abstain
If four members vote 'Yes,' the proposal is approved
The twin purpose of setting up the GrantsDAO is to provide greater transparency and decentralisation to the project. All proposals will be available for public viewing at https://snxgrants.io, meaning the community will be able to see at a glance all the proposals that have been accepted and rejected, as well as any that are pending.
The initial GrantsDAO members are the following:
NocturnalSheet, a.k.a. The SNX Professor
Jaaq, creator of https://synthetixstats.com
Vance Spencer, Framework Ventures
Garth Travers, Synthetix
Jordan Momtazi, Synthetix
These members were determined by rough consensus through our Discord community. In the near future we will look to expand the number of members via community consensus.
Potential initiatives that could be proposed to the DAO include infrastructure, promotional content, and dApp front-end hosting. But don't be locked in by these suggestions — anything that contributes to the Synthetix ecosystem is worth a proposal!
If you've got any further questions about how the GrantsDAO works, or any other part of Synthetix, come join the community in Discord!