Synthetix bug bounty now live on Immunefi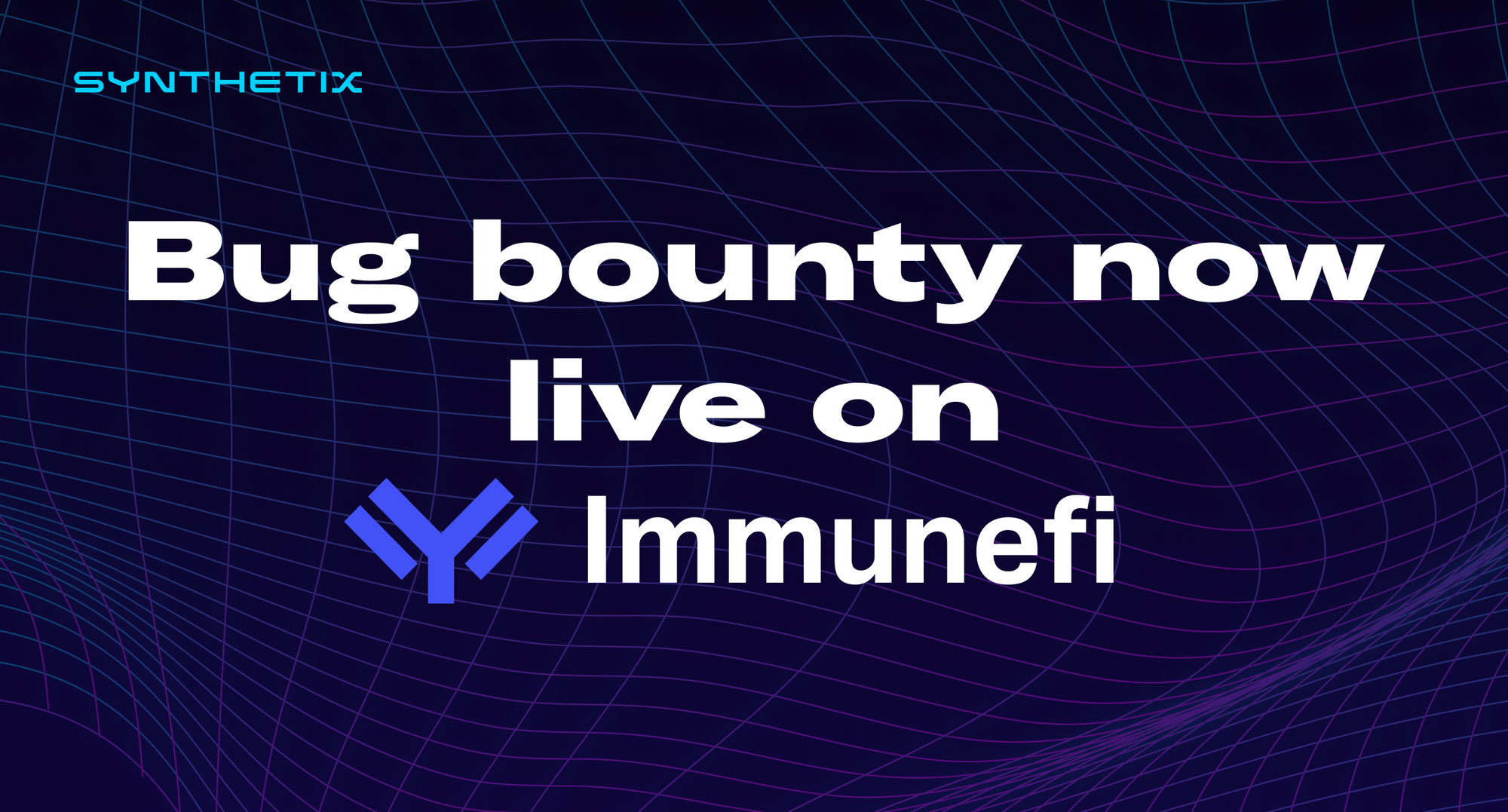 The new Synthetix bug bounty is now live on Immunefi! Immunefi is a bug bounty platform for smart contracts and DeFi projects, where security researchers review code, disclose vulnerabilities, get paid, and make crypto safer.

Synthetix has become one of the largest and most integrated protocols across DeFi, so it's crucial that engineers and bounty hunters are correctly incentivized to practice responsible disclosure if they find anything that needs to be fixed.

New deployments to the Synthetix smart contracts are consistently audited by external parties, but the history of other DeFi protocols has shown that even this is no guarantee for total security, so there it is crucial to get as many eyes looking at the code as possible.

The new Synthetix bug bounty program will be hosted by the team at Immunefi, so any issues found can be submitted there. Claims will be filtered by Immunefi and valid ones investigated by Synthetix Core Contributors. Here are the updated rewards:

Critical: $100,000 USD
High: $40,000
Medium: $5000
Low: $1000

Bounties can be paid in SNX or sUSD at the bounty hunter's choice. The Synthetix public repositories are available here and the Immunefi bounty page can be accessed here.
---
Enter your email below to join our newsletter