Synth trading is live on Pillar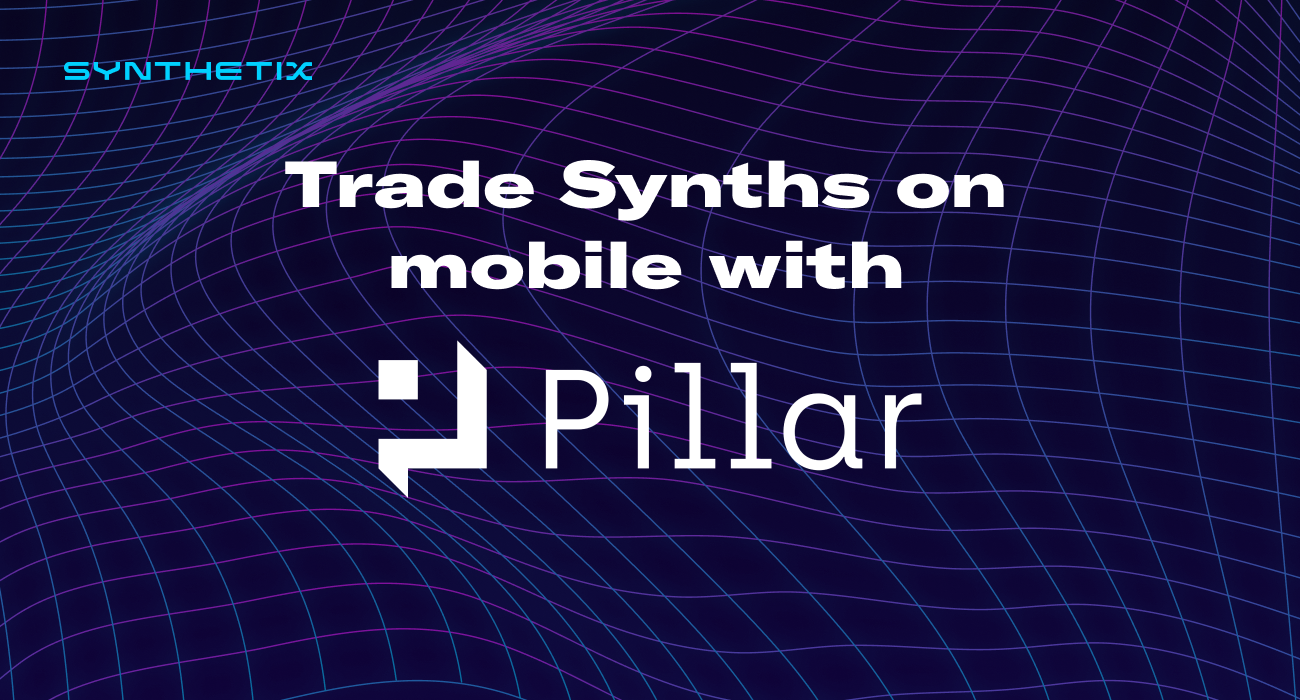 You can now execute Synth-to-Synth trades on mobile with Pillar!
Pillar is a feature-rich mobile cryptocurrency wallet with a beautifully designed interface. Manage Synths and other cryptocurrencies, enjoy free transactions, and much more.  
How to trade Synths on mobile with Pillar
To start trading Synths on Pillar, you will first need to download the PillarWallet app from the Google or Apple app store. Once downloaded, follow Pillar's smooth and simple onboarding process.
Next, send your Synths to Pillar by using your PillarWallet's Ethereum or ENS address. Once you've added your funds, you'll now be able to exchange Synths directly inside of your wallet with zero slippage for Synth-to-Synth pairs, no matter the trade size. Note there is a small fee for enabling exchange functionality inside of the wallet.
Volume Program
With the integration of Synth-to-Synth swap functionality, Pillar now qualifies for the Volume Program, a mechanism that rewards projects generating volume on the Synthetix protocol. If your project uses Synth-to-Synth swaps and you would like to start earning fees, visit our documentation on Volume Program integrations.
Get started
Start trading Synths on mobile with Pillar.
Learn more about how to join the Volume Program.
Visit the Synthetix Discord to join the community.