sUSD and SNX are now available in Aave Protocol for lending and borrowing!
You can now lend/borrow SNX & sUSD on Aave Protocol!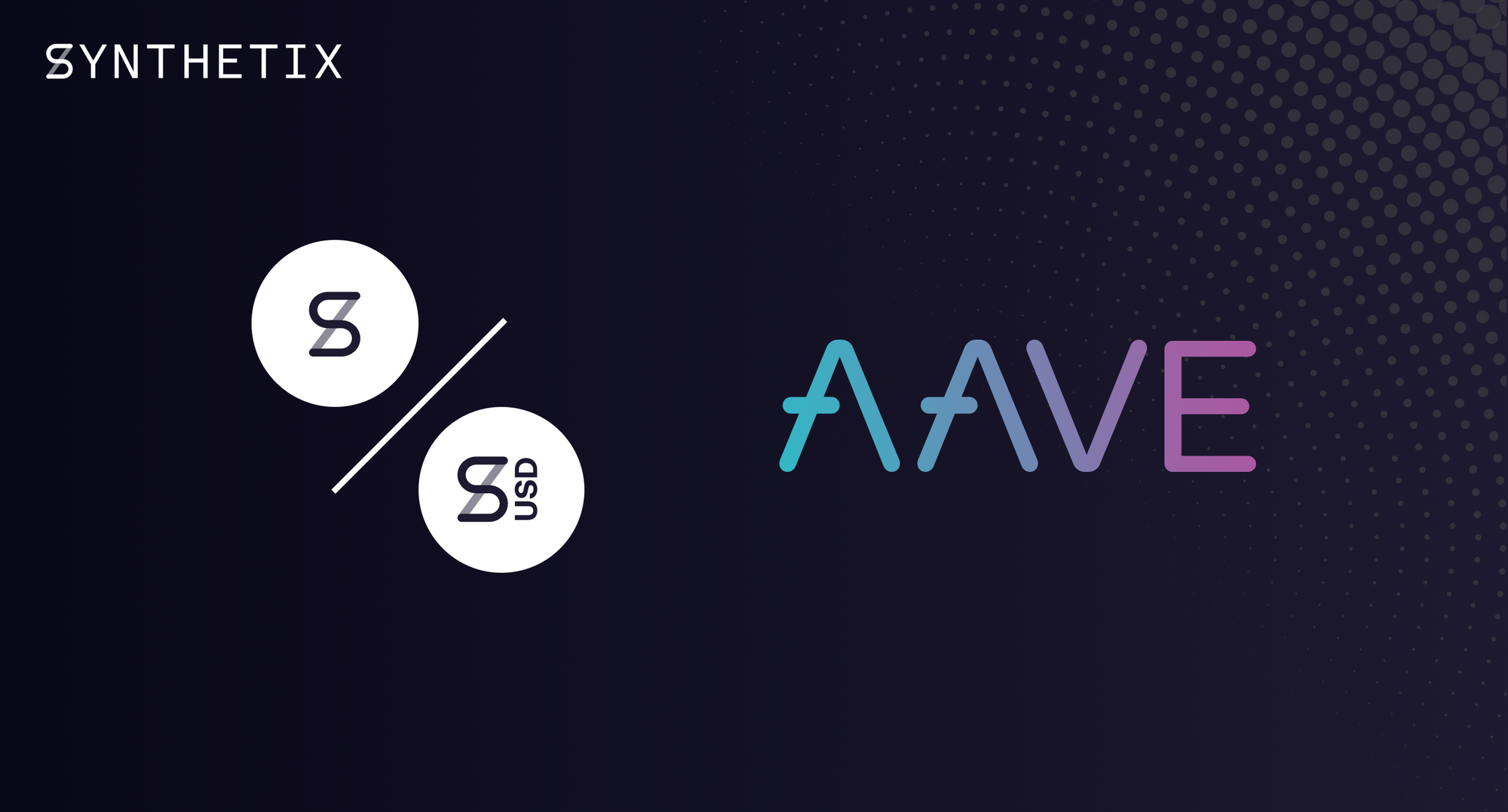 We're pleased to announce that as part of Aave Protocol's recent launch on Ethereum mainnet, sUSD and SNX are both available for lending and borrowing!
This opportunity allows SNX holders to either lend out their unstaked SNX or, if they are staking, they can lend their freshly minted sUSD. People might wish to borrow sUSD if they're looking to try to profit from trading on Synthetix.Exchange without selling an asset, or if they are staking SNX and want to correct their Collateralisation Ratio.
Like Synthetix, Aave uses Chainlink's decentralised oracles to source its price feeds, and it is planning to implement a community governance framework. Aave Protocol also features a range of innovative lending features, including flash loans and a unique tokenisation model for its interest bearing tokens, which you can read more about here.
You can try out Aave Protocol here, follow them on Twitter, or join them in Discord. Or you can come join Synthetix in Discord!