Sulfur Product Release
This week's frontend updates!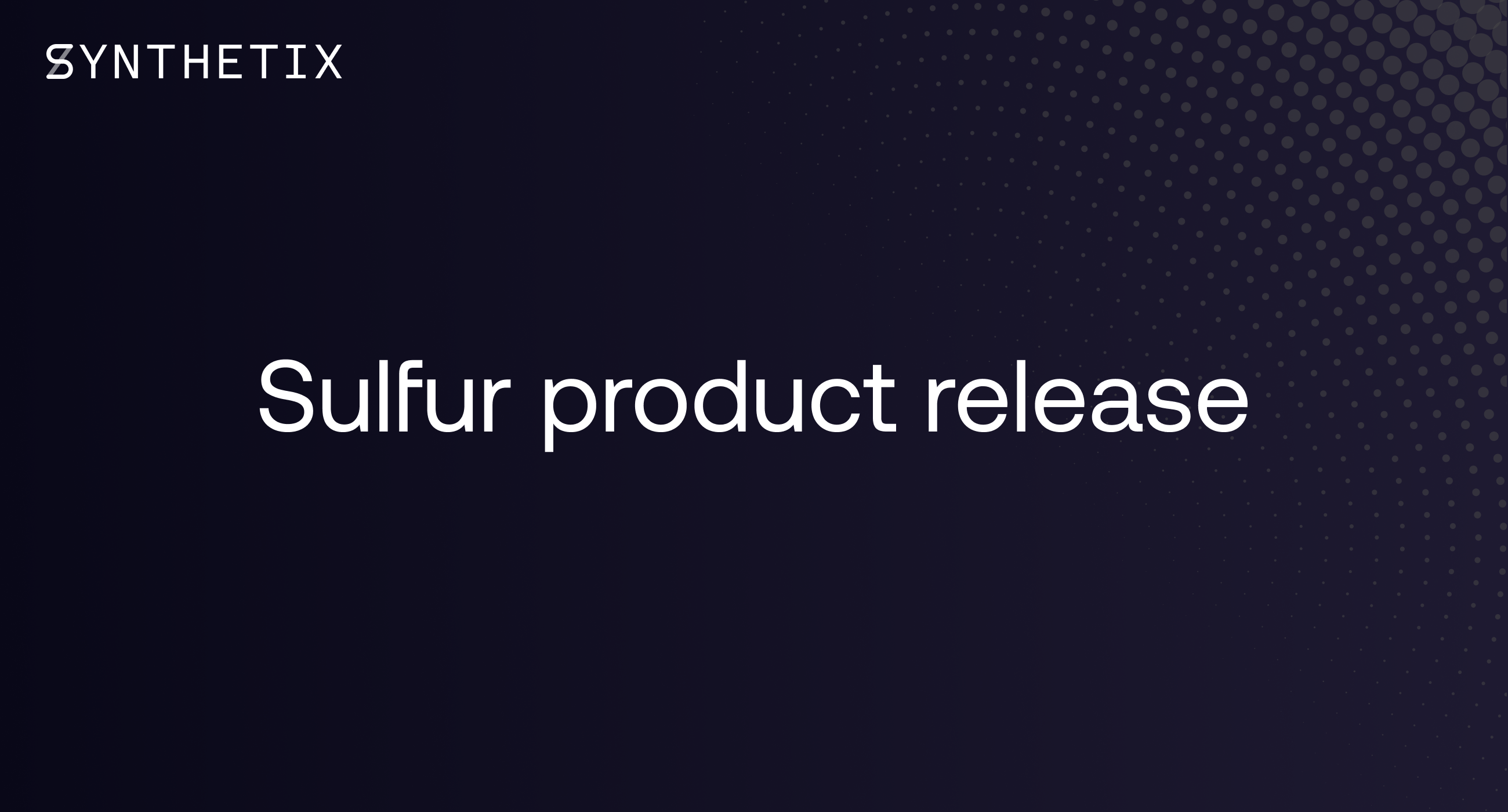 This post is another entry in our regular series in which we fill you in twice a month on all the front-end updates we've made across our dApps and website. Stay tuned for more updates!
IPFS hosting
We've launched Mintr and Synthetix.Exchange on IPFS thanks to Fleek, reducing one more layer of centralisation. The current primary domains will be available still for at least a few months, after which they will be deprecated.
Mintr can be reached at http://mintr.snx.eth.link/
Synthetix.Exchange can be reached at http://synthex.snx.eth.link/
Custom search pairs on Synthetix.Exchange
This is a long-requested feature from the community, so it should get some use! You can now manually select any market you like between any two Synths, simply by selecting the trading pair dropdown on the 'Trade' page and then the cog icon.
Clickable balance works as MAX trade button in Synthetix.Exchange
Like many other exchanges, you can now select your entire balance by clicking your balance.
Trade pair dropdown on the Assets page
When you select the 'trade' option on the Assets page, you're now offered a dropdown with the most common pairs.
Other updates
The Dashboard no longer uses the centralised API, but instead uses The Graph.
The Synthetix.Exchange wallet dropdown has been optimised.
Synthetix.Exchange's English text is fully complete, and ready for translations to be added.
Synthetix.Exchange market defaults have been updated — fiat currencies are now always the quote pair, and if two cryptoassets are selected then are sorted by market cap.
Thanks for checking out what the front-end team has been accomplishing recently. If you've got any front-end requests or feedback to this series, please come join the conversation in the Synthetix Discord or the Synthetix.Exchange Discord.