OΞ Gas Update & WETH Distribution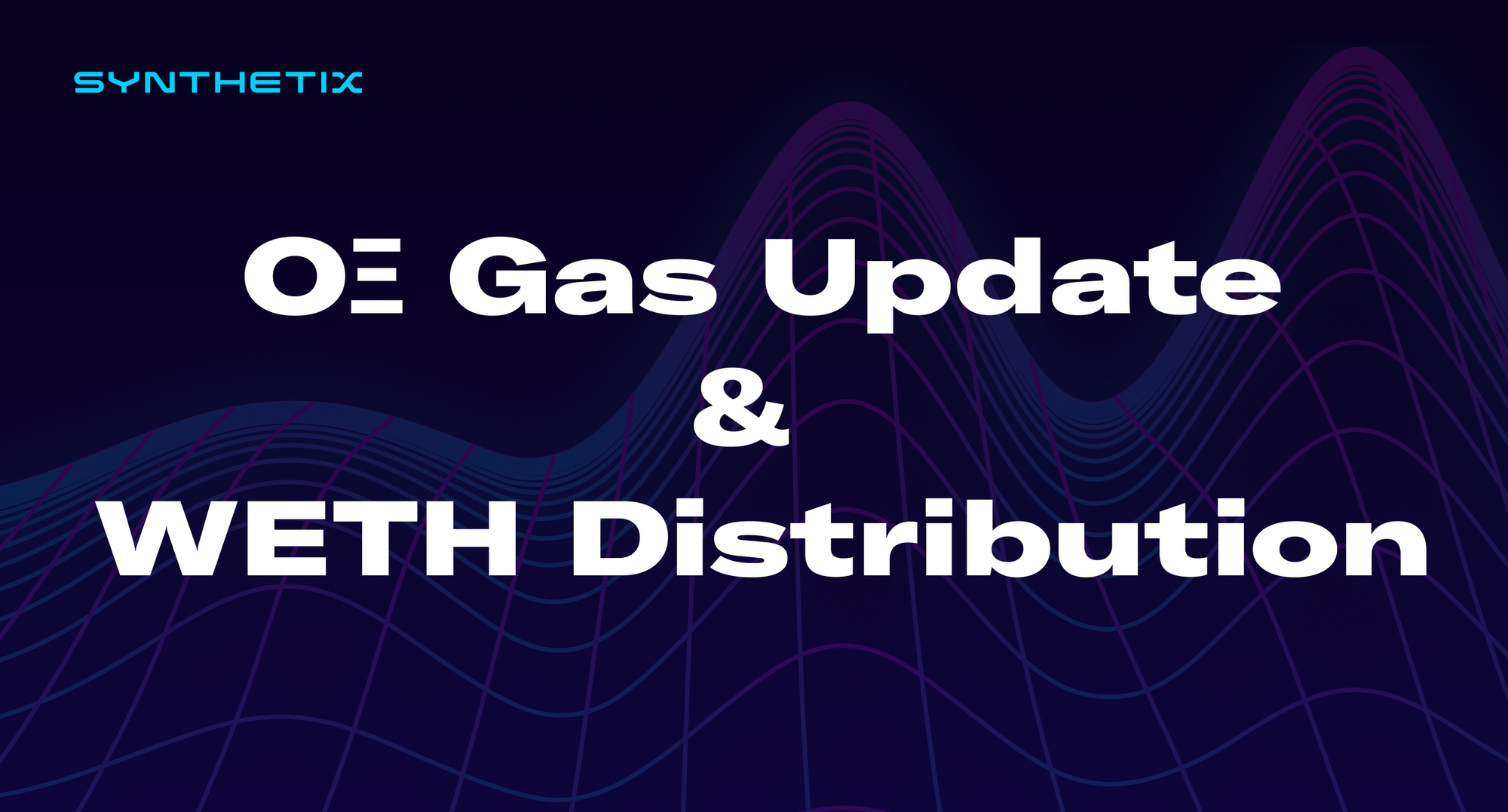 Up until now, gas fees on L2 have been subsidized by Optimism. Starting this week though, users will have to pay gas fees to transact on L2 (~50-100x cheaper than L1 depending on the transaction type). In the coming days, Optimism will also no longer be relaying user withdrawals from L2, so this will have to be done manually by users. The Synthetix staking dApp will include a link to Etherscan that can be used to execute withdrawals that are ready for relay.

To reward users who have already migrated to L2, the synthetixDAO will generously distribute a total of 30 WETH to eligible wallets, split equally between all wallets with SNX on L2 as of 6-July-2021 at 21:00 UTC. This distribution should be enough to cover several mint/burn/claim transactions, after which point users will need to use the OΞ WETH gateway dApp to deposit more WETH to L2. Other users wishing to migrate to L2 in the future will also need to transfer WETH to L2 using the gateway.


As always, if you have any questions about how any of this works, come join us in the Synthetix Discord!