nUSD launches today!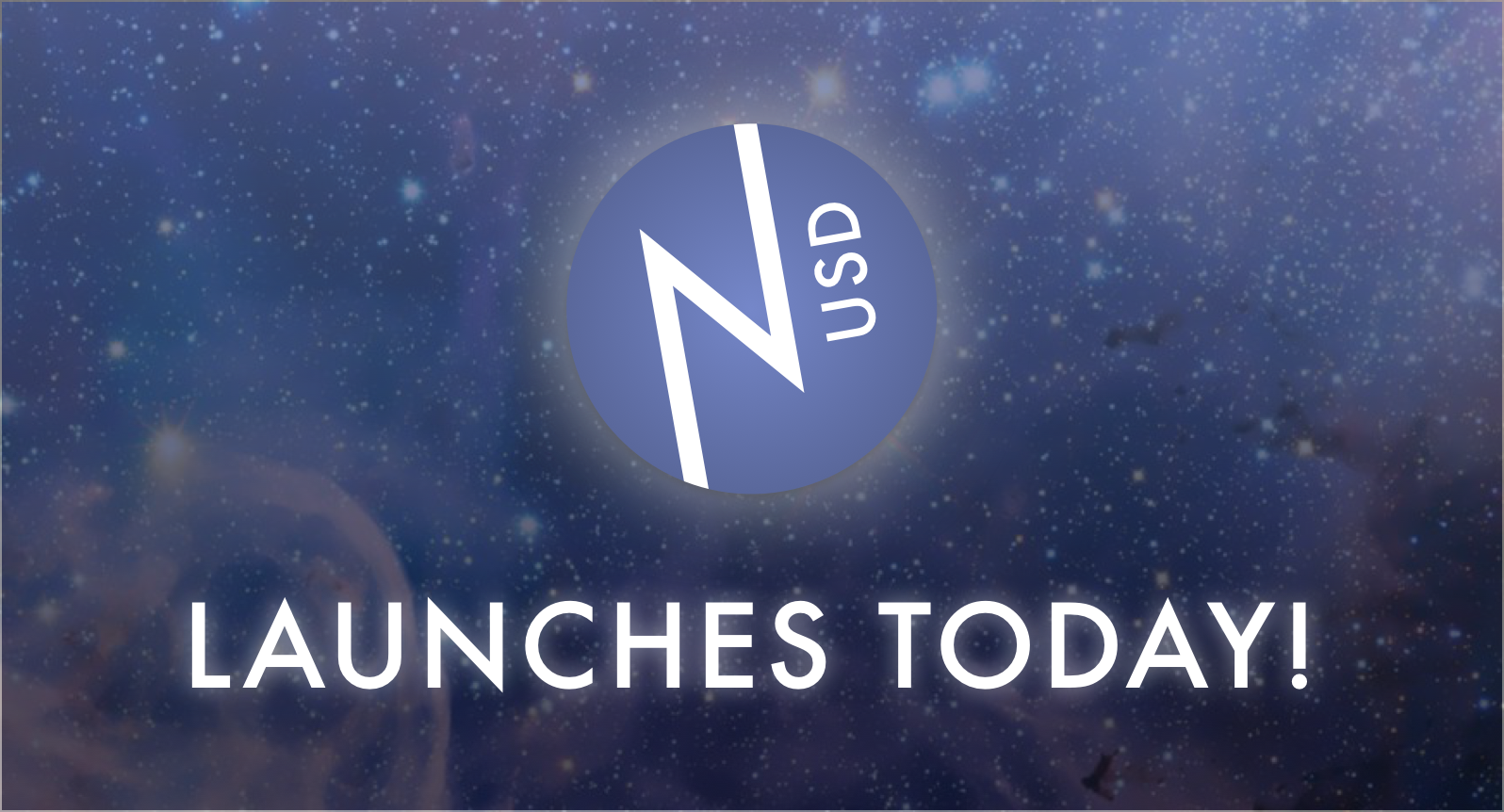 We are thrilled to announce that nUSD has just been deployed to Mainnet. nUSD is the first iteration of havven-backed nomins, our stablecoin, and its deployment marks the release of the Havven payment network.
nUSD can initially be acquired on our nUSD converter, which is featured on the Havven website here. It allows users to convert their ETH directly into nUSD through either MetaMask or MyEtherWallet. It also allows users to convert their nUSD back into HAVs using the same platforms, to demonstrate that nomins are indeed backed by havvens. It has been designed to provide a simple experience for any user familiar with either MetaMask or MyEtherWallet, but if you have any problems please contact our friendly community moderators on Telegram.
Also, in conjunction with the release of nUSD, we are releasing the next iteration of the Havven whitepaper. This is v. 0.8, and includes such updates as the recommendations from our economic consultants, cryptecon, more information on the earlier launch of ether-backed nomins, and details a clearer roadmap for the Havven team. It also features a number of refinements and minor corrections. It can be accessed here.
The release of nUSD and the whitepaper comes at the end of a week that also saw the publication of the economic report from cryptecon and the release of two new security audits from blockchain security consultants Sigma Prima and Bloctrax. Cryptecon's analysis validated Havven and found its economic system to be resilient, and neither of the audits found any security vulnerabilities that would compromise the project.