New Synths update for the upcoming Hadar release
Everything you need to know about the new Synths being added this week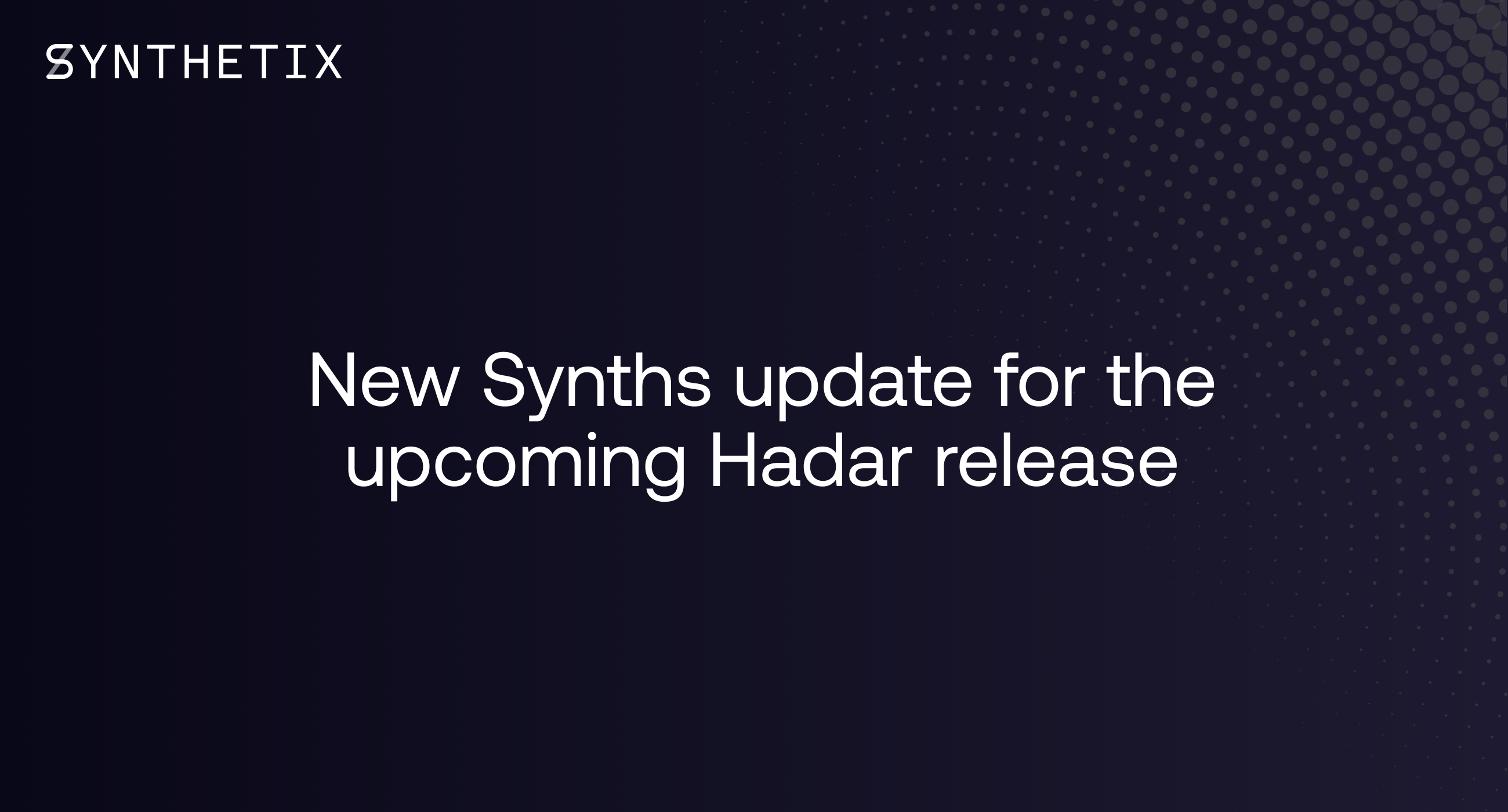 As per SIP-49 by community member Nocturnalsheet (aka the SNX Professor), during today's Hadar release we will be deploying several new Synths, which will be available for trading on Synthetix.Exchange from Thursday (AEDT).
New crypto Synths
Six new crypto Synths (and six inverse versions of these Synths) will be added on Thursday: Bitcoin Cash (BCH), Cardano (ADA), Dash, EOS, Monero (XMR), Ethereum Classic (ETC). The new report by Delphi Digital assessing these assets can be read here.
New indices
We ran a poll in Discord to gauge the community's support for new global equities indices, and Chainlink has confirmed they can support price feeds for both the FTSE 100 Index and Nikkei 225 Index this week. These will also go live on Thursday once we have had a chance to review the market closures functionality.
Brent Crude Oil
Based on community demand Chainlink have confirmed their node operators can support price feeds for Brent Crude Oil, but there was a delay with some of the feeds. The sBZ Synth will be listed as soon as the Chainlink price aggregator contracts are live, ideally in the next week.
If you have any questions, please come join us in Discord!