New Frontend Release Process
Information about our new process for frontend updates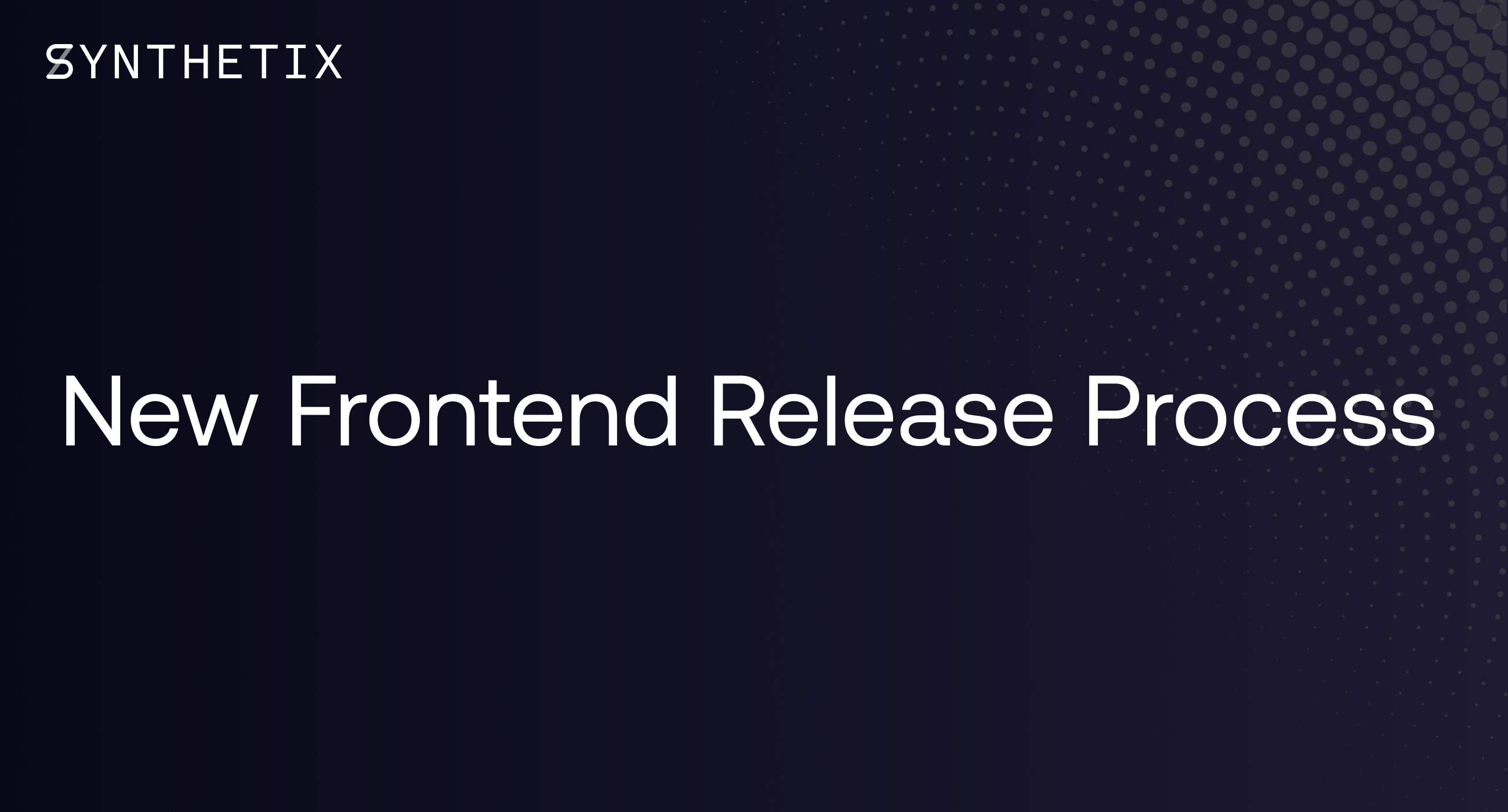 Last week we released a front-end update with several key new features, in addition to these features we made changes to our front-end release process. We are now on a (roughly) biweekly release schedule — every second Thursday a new release of the Synthetix dApps will be deployed: Mintr, Synthetix.exchange, Synthetix Dashboard and Delegatr. During each release we will also push hotfixes and roll up into a release changelog at the time of the deployment to help users track changes to each dApp.
To help communicate the changes in each release we are adopting a similar process to the core engineering team, which names each release after stars ordered by apparent magnitude. We will name the front-end releases after minerals ordered by the Mohs hardness scale, softest to hardest. The release last week was named Graphite and the upcoming release on the 23rd of April will be called Bauxite.

The Graphite release was the sister release of Hadar and contained a number of updates to align with the changes released in Hadar. In addition to these changes several other improvements were released. The detailed changelog can be found here, but the high level overview is as follows:
Trading view redesign 🔥
Delegation dApp (delegatr) launched 🔥
New crypto Synths added
New Equity Synths added
Market closure/pause handling
Fixes for transferable SNX logic
A preview of Bauxite (subject to change) is below:
Mintr code refactor, including transaction page fixes
Claims page refactor for 1 week claims
Delegatr v1.1
sBZ launch (brent crude)
System pause and market pause handling
Defisnap debt tracker integration
Major dashboard refactor including migration to the graph
The full list of Front-end release names is below:
Graphite
Bauxite
Limonite
Gypsum
Sulfur
Halite
Cinnabar
Chlorite
Muscovite
Galena
Silver
Gold
Copper
Biotite
Barite
Calcite
Bornite
Anhydrite
Vanadinite
Serpentine
Sphalerite
Rhodochrosite
Malachite
Dolomite
Chalcopyrite
Azurite
Magnesite
Fluorite
Kyanite
Apatite
Titanite
Monazite
Uraninite
Turquoise
Ilmenite
Hornblende
Magnetite
Sodalite
Hematite
Chromite
Augite
Arsenopyrite
Rhodonite
Diopside
Rutile
Pyrite
Plagioclase
Orthoclase
Nephrite
Zoisite
Epidote
Cassiterite
Marcasite
Spodumene
Olivine
Jadeite
Garnet
Quartz
Tourmaline
Staurolite
Cordierite
Zircon
Euclase
Spinel
Beryl
Topaz
Chrysoberyl
Corundum
Diamond

As always please join us on Discord to discuss these releases or anything else in the Synthetix ecosystem.