Mintr v2 is now live!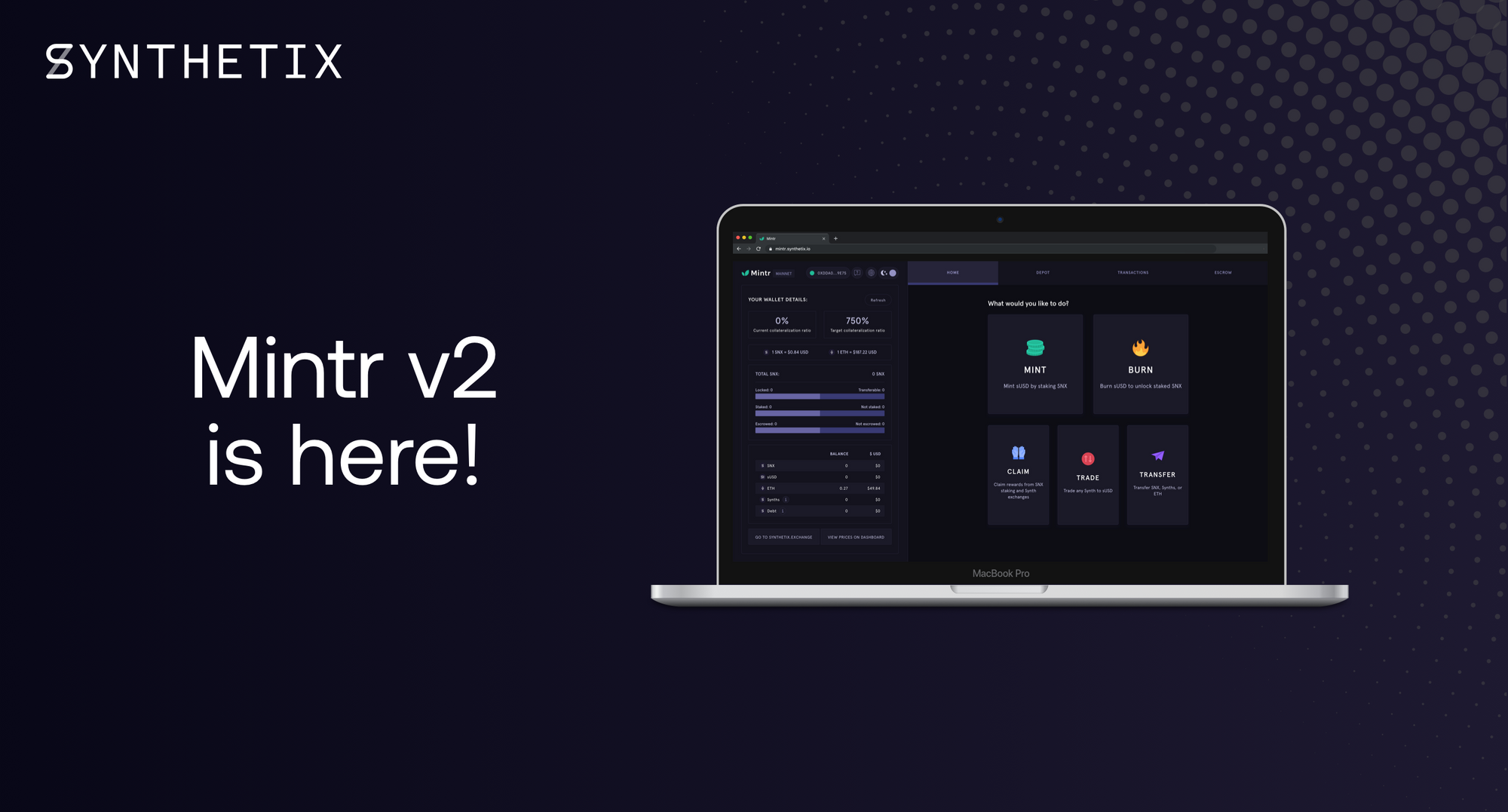 As part of the Rigil release, the new version of Mintr is now live in production with added multilingual support, an overhauled UI, a refined UX, and much more!
Thank you to everyone who tested it and provided feedback during its alpha and beta releases. Here's a guide below to some of the new features.
---
Walkthrough intro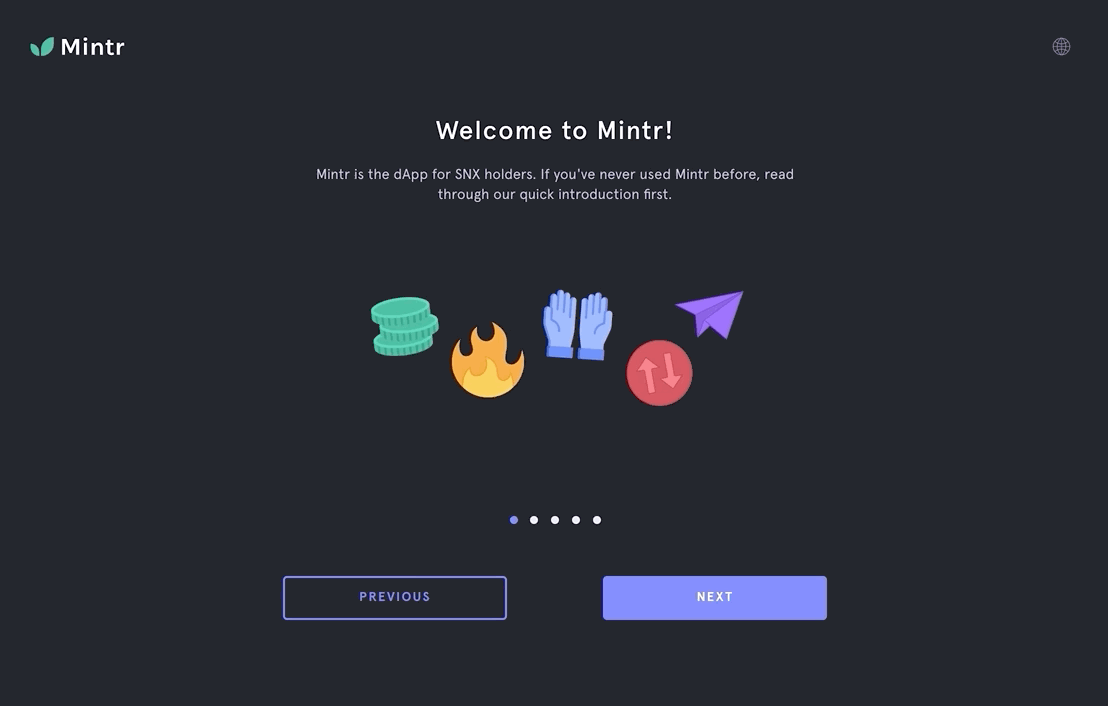 Many people arrive at Mintr for the first time without an understanding of how Synthetix works, so we've added a set of walkthrough slides introducing newcomers to the system, including what the risks are for staking SNX.  If you're returning though, you can simply select your wallet from the side panel and head straight into the dApp.
---
Translations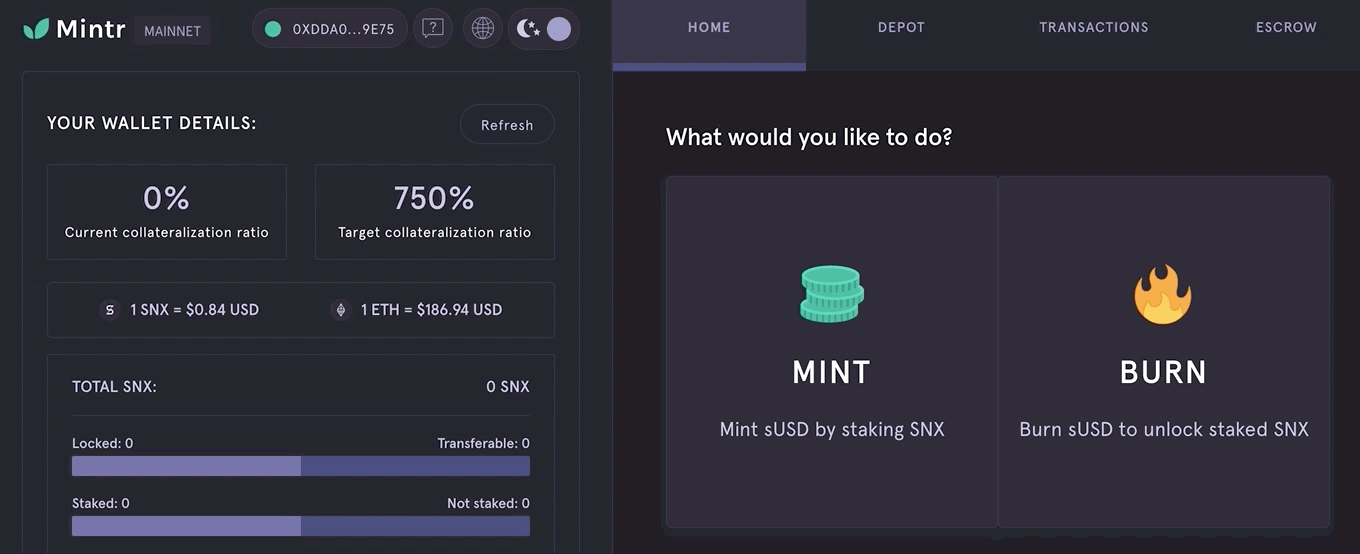 Thanks to our generous community translators, we've now got Spanish and Russian translations with more to come, including French and Mandarin! Simply click the globe icon in the top bar to switch between languages.
---
Light/Dark mode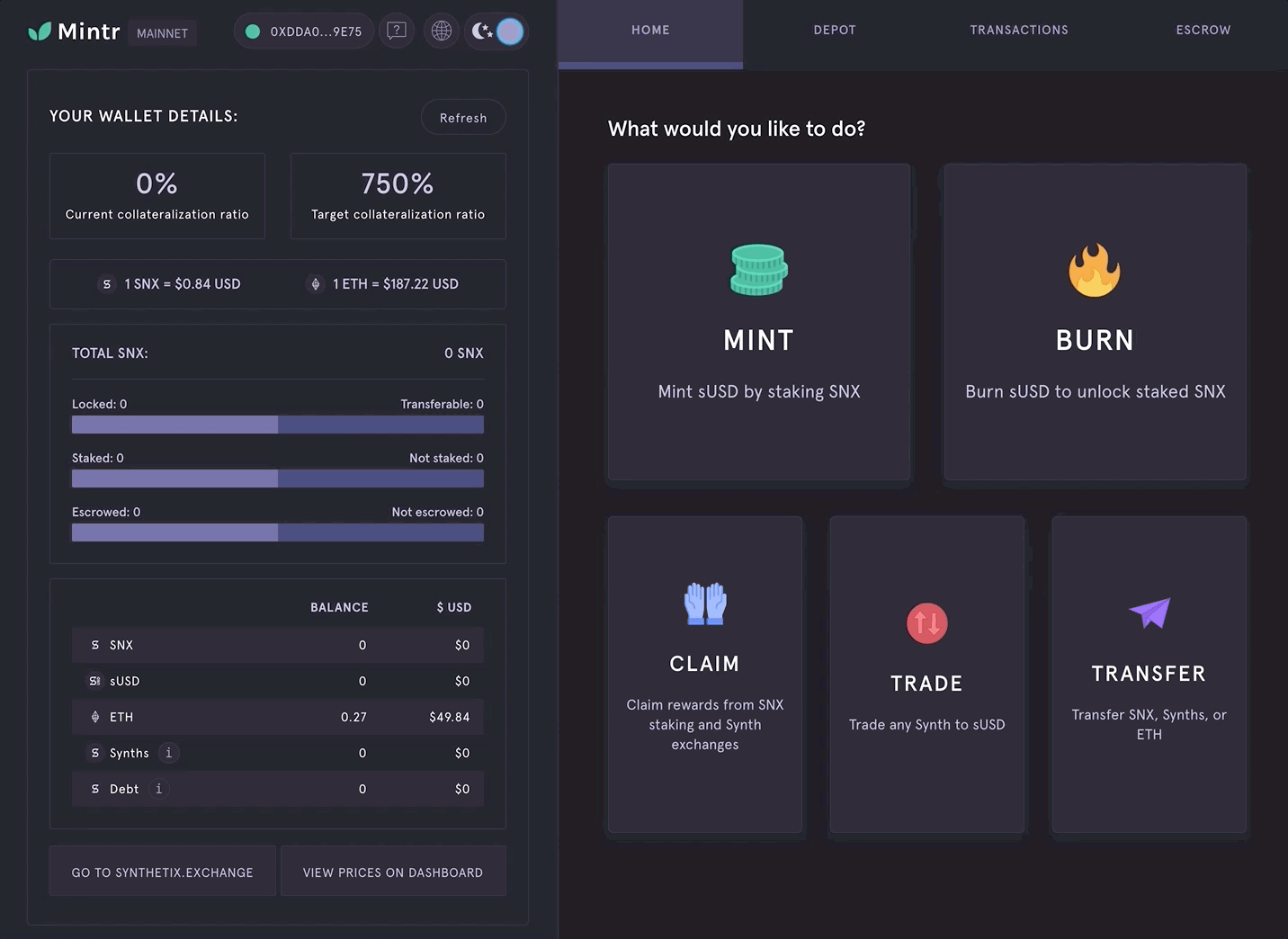 It's 2019, so we've added the ability to toggle between light mode and dark mode. Just use the sun/moon icon at the top and you can mint in the light and burn in the night, or vice versa!
---
Coinbase Wallet integration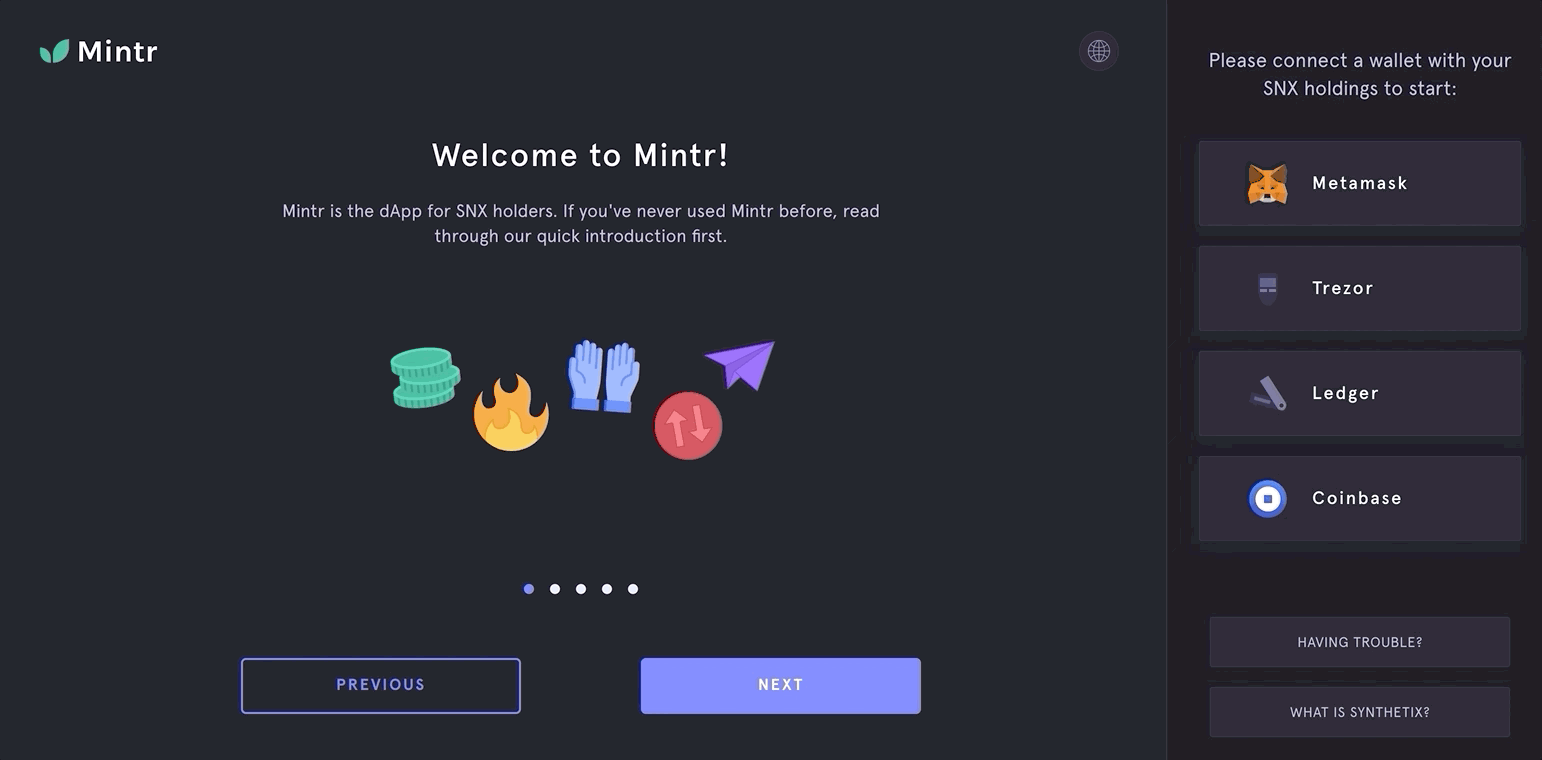 We've integrated with Coinbase Wallet to allow anyone who uses their mobile wallet to connect to Mintr. Getting started is as simple as scanning the QR code within the app.
---
Improved UX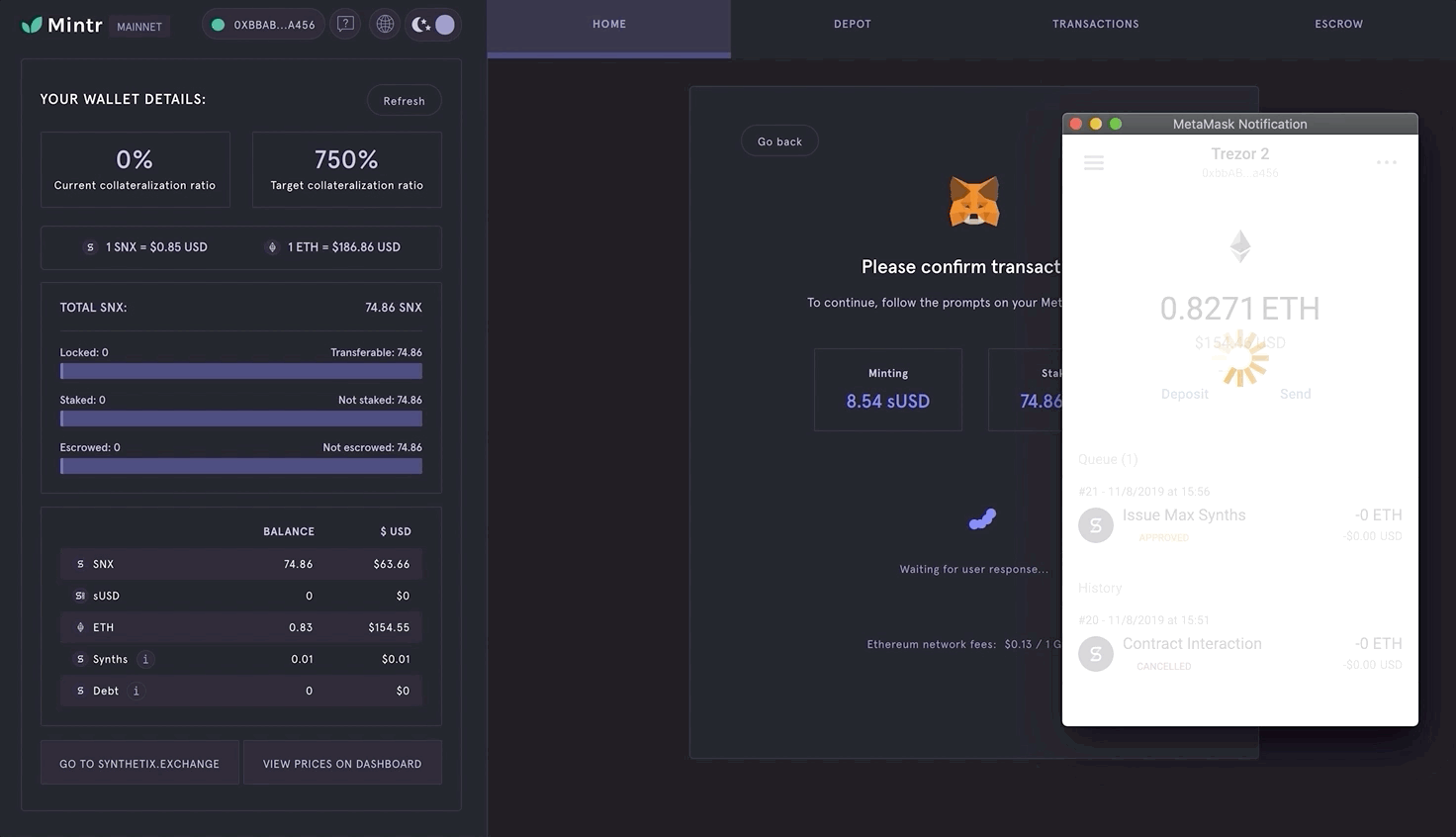 We've thought hard about which information is most useful to SNX stakers. For example, as can be seen in the GIF above, while you've got a transaction processing a small progress bar appears in the bottom right corner with a link to the Etherscan transaction, and you'll be updated once it's processed.
---
Burns show transferrable SNX amount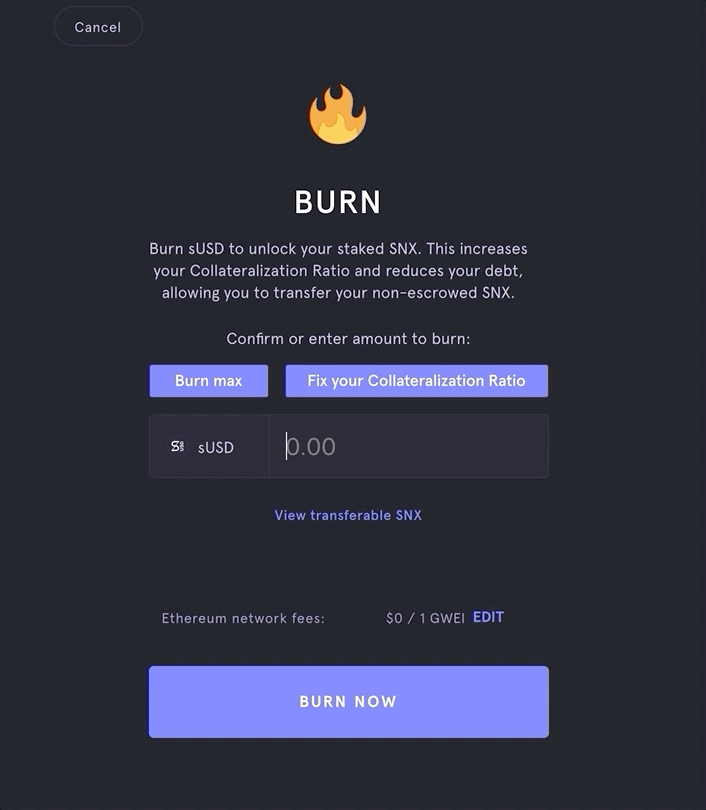 Whenever you burn some sUSD, you'll now have the option to preview how many staked SNX will be unlocked as a result of your action. This provides far greater clarity to stakers who are looking to unlock some or all of their SNX.
---
In-dApp transfers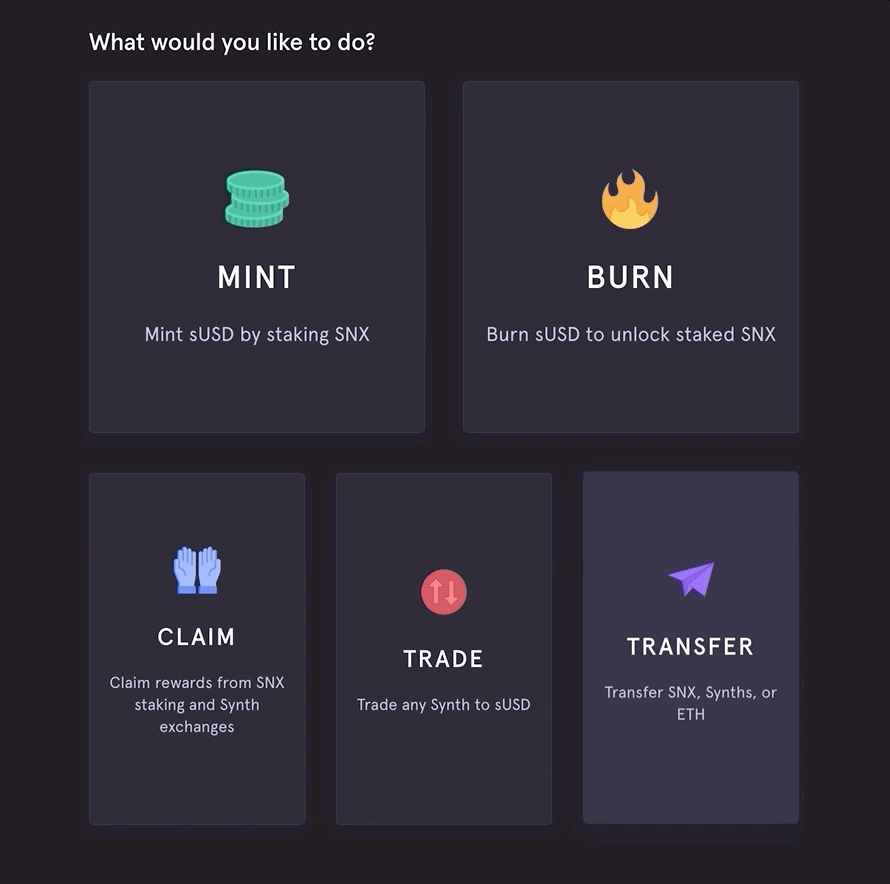 You won't have to head to MyCrypto or into MetaMask to send your tokens to another wallet — now you can do it from within Mintr!
---
More key information displayed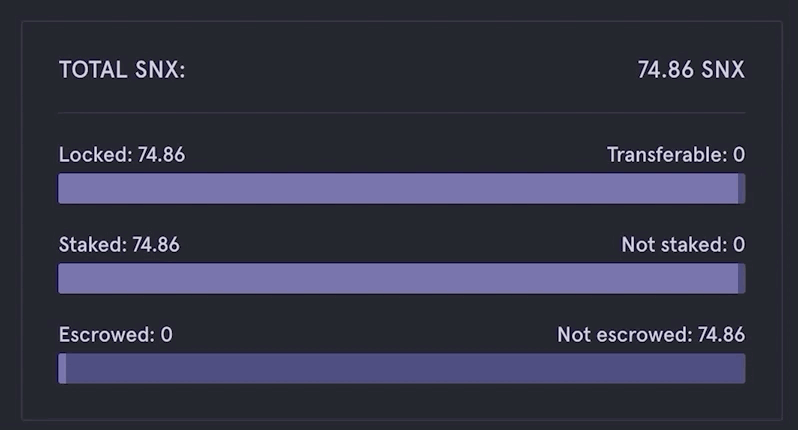 Synthetix is relatively complex, and some people struggle to get their heads around how it all works. We've found a new balance of which information to display, including the two separate information boxes on the side panel shown above informing stakers how much transferrable SNX they have and what their debt is.
---
We'll continue to make small updates in the next few weeks in accordance with the feedback we receive. If you've got any to pass on, jump into the Mintr channel in Discord and let us know.