Join us on January 20/21 for the next community governance call!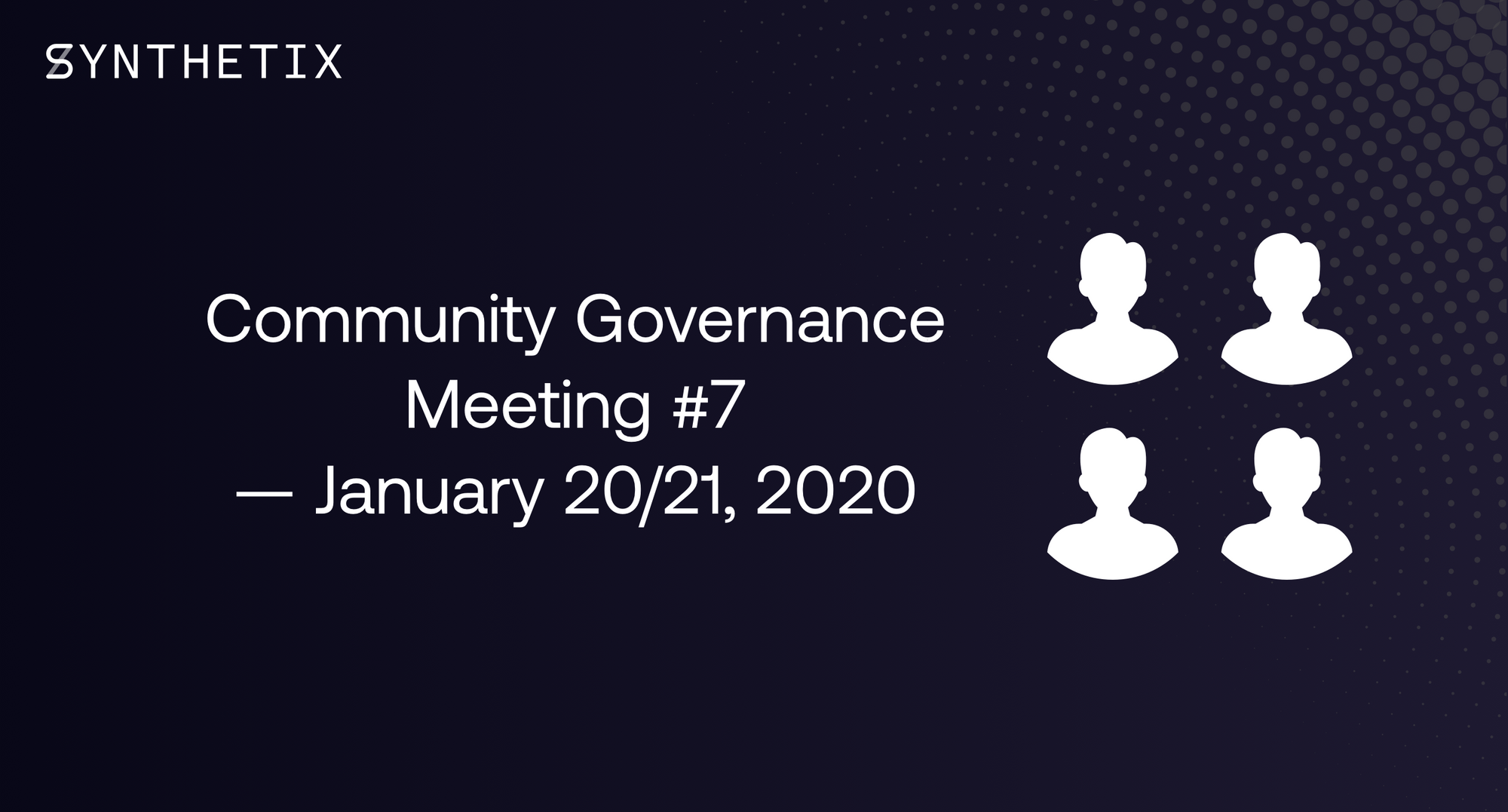 The first Synthetix community governance call of 2020 is scheduled for January 20/21 (timezone dependent), and as usual there's plenty to talk about.
Here are the times:
San Francisco: Monday, January 20, 10pm
New York: Tuesday, January 21, 1am
Central Europe: Tuesday, January 21, 7am
Singapore: Tuesday, January 21, 2pm
Sydney: Tuesday, January 21, 5pm
You can join the call here using Zoom (desktop app required), though there'll be an online recording on YouTube shortly after. Here is the agenda for the meeting:
2020 Update
Achernar Release
Two Foundation-funded trials (pending approval):
Betelgeuse Release
Hadar Release
Other SIPs and issues
GrantsDAO
Issue-72: Asset liquidity requirements
Trading incentives
Collateralisation Ratio
Exchange fee
sETH peg
If you've got any questions or suggestions ahead of the call, come join us in Discord!
---
Enter your email below to join our newsletter