Inverse Synths are back!
We've re-enabled the previous Inverse Synths and added some new ones!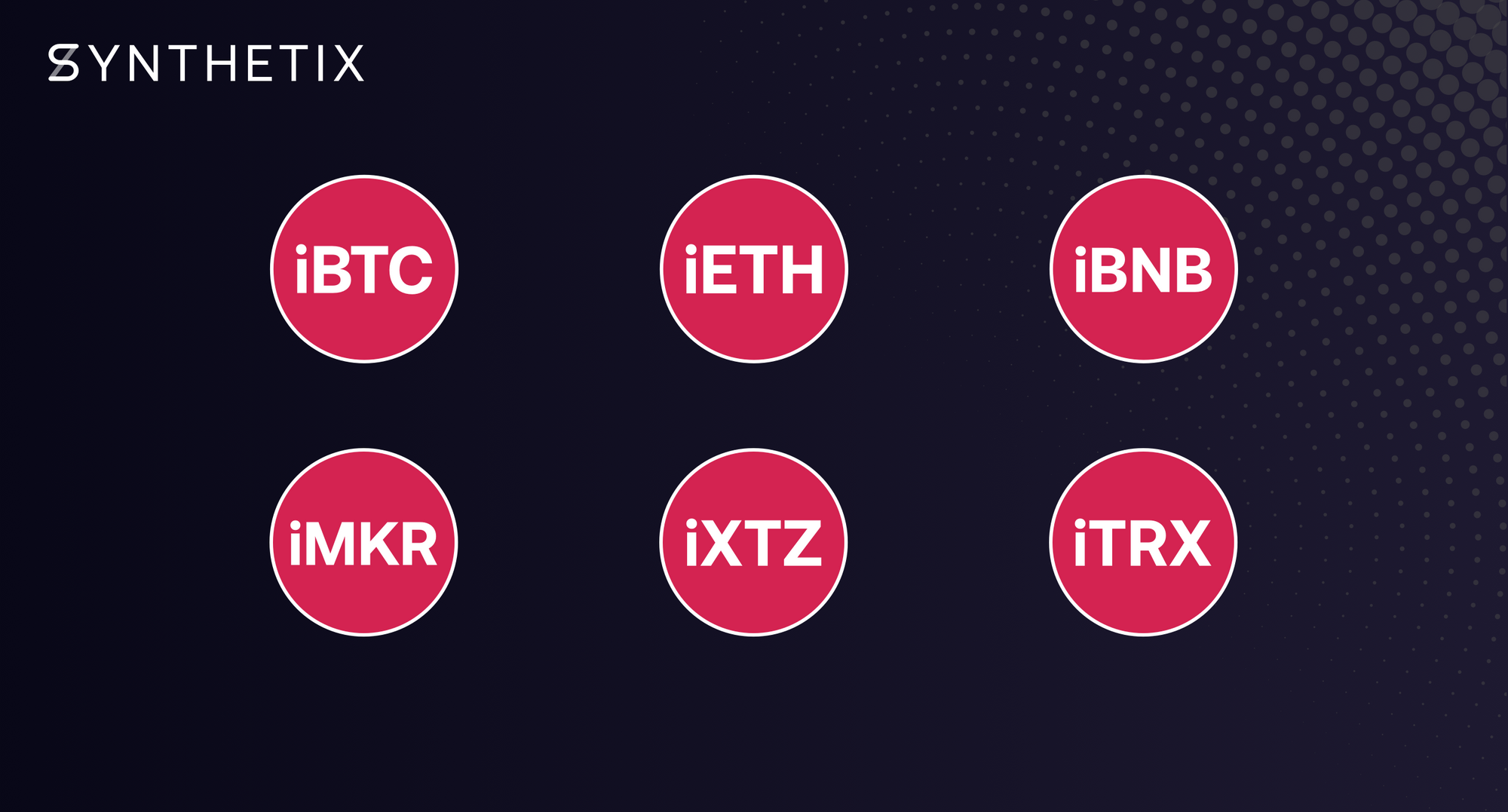 A few weeks ago, we disabled Inverse Synths while we dealt with some frontrunning bots that were making significant profits on Synthetix.Exchange. Now that SIP-6 and SIP-7 are both live, we are re-enabling the disabled Inverse Synths (iBTC, iETH, and iBNB) and launching more new Inverse Synths (iMKR, iXTZ, and iTRX). We've also purged sCNY and sINR from the system.
These tokens are now available to be traded on Synthetix.Exchange, with the following values (in order of lower limit, entry price, and upper limit):
iBTC: $5300 — $10,600 — $15,900
iETH: $110 — $220 — $330
iBNB: $14.5 — $29 — $44
iMKR: $275 — $550 — $825
iXTZ: $0.49 — $0.98 — $1.47
iTRX: $0.0125 — $0.0250 — $0.0375
How Inverse Synths work:
We'll use iBTC as an example. The value of iBTC will be inverse to the value of BTC with relation to the entry price of $10,600. This means that if the value of BTC is $10,200, the value of iBTC will be $11,000.
There is a cap to how much profit or loss you can make with an Inverse Synth. For iBTC, there is an upper limit when its value reaches $$15,900 (i.e. when BTC reaches $$5300), and a lower limit when iBTC's value reaches $5300 (i.e. when BTC reaches $15,900). If either of these limits are reached, a liquidation occurs and the tokens' exchange rates are frozen, and they can only be exchanged at Synthetix.Exchange at those fixed values.
If you've got any further questions about how they work, come ask the Synthetix community in Discord!