Framework Ventures backs Synthetix
Detailing the new partnership with Framework Ventures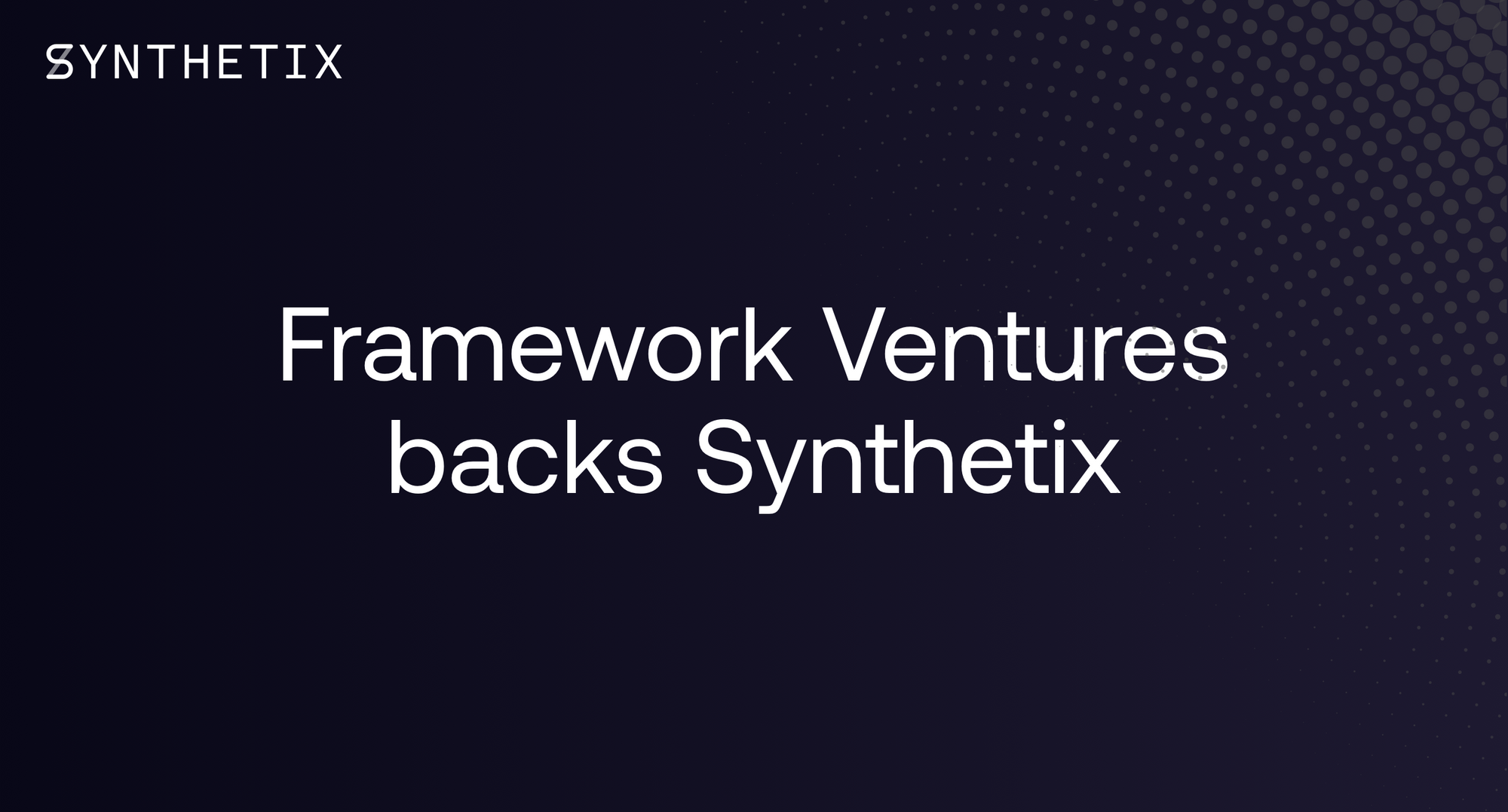 Synthetix is extremely excited to announce that Framework Ventures has backed the project by purchasing SNX tokens. The majority of these tokens are escrowed for up to 24 months, demonstrating the long term commitment to the project.
Framework Ventures is a team of technologists, researchers and investors who participate in open crypto networks. The fund builds products and services to support the open blockchain networks it invests in. Framework was started in 2019 by Michael Anderson and Vance Spencer, and has purchased 5,000,000 SNX from the Synthetix Foundation's treasury.
Framework is committed to staking their SNX to contribute to the system by adding to the Synth supply, as well as through the community governance process. The Framework team will also assist with the project's long-term vision, short-term problem solving, and connecting Synthetix with influential individuals and teams. Several other groups have also purchased large quantities of SNX, but wish to remain undisclosed at this time.
Framework's Michael Anderson says Synthetix's 'infinite liquidity' model is a huge advantage over competitors: "Synthetic assets are a financial primitive that enables inclusion and innovation beyond traditional financial markets, and will likely represent the next leg up in DeFi. Protocol liquidity can be used as a barometer for success for Web 3.0 networks — and Synthetix has the superior model over other synthetic assets platforms. Superior liquidity, a broad asset mandate, and good governance will make Synthetix a success."
The entire Synthetix team and community is extremely pleased to welcome Framework Ventures to the journey of enabling people to trustlessly trade synthetic assets on Ethereum.
Please visit Synthetix.io for more information on the Synthetix dApps, including its staking interface, Mintr, and trading platform, Synthetix.Exchange.