eStore Competition Winners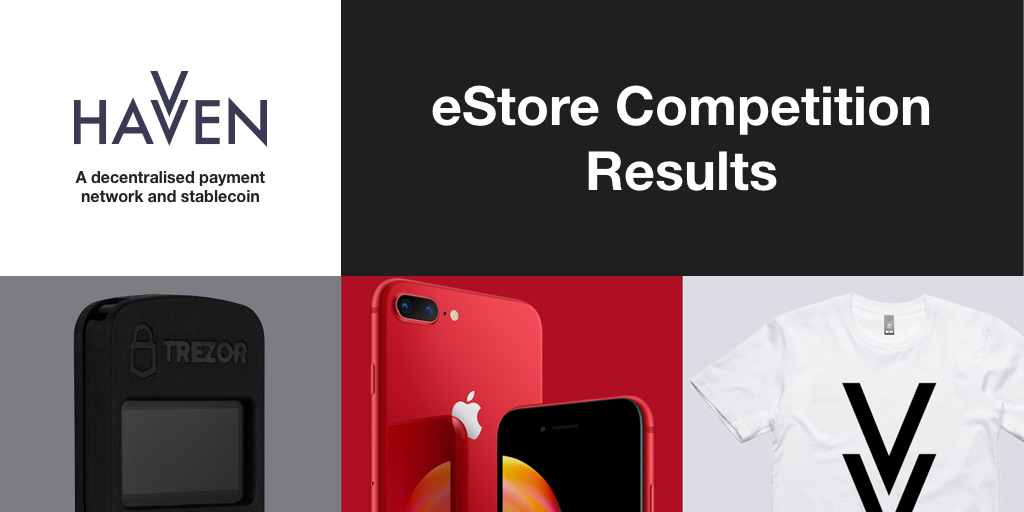 We are excited to announce the winners for the second and final week of our eStore Competition! The eStore Competition offered participants the chance to win a share of 5000 eUSD each week for two weeks, and all they had to do was make a purchase with eUSD in our eStore.
The final round of winners in the Competition are the following participants:
@cryptoyogi1
@emanuel_lainas
@Timshel
The participants are identified by their Telegram usernames, and were chosen at random here.
The winners will each receive 1667 eUSD, as they shared an equal number of referrals.
Congratulations to all of the lucky winners! All eUSD transfers will be carried out by Friday, June 1, to the winners' wallet addresses they used to make a purchase. We contacted the first round of Competition winners directly last week, but here they are as well:
Through the competition, we received some excellent feedback on the eStore. We provided everyone who made a purchase in the eStore with the opportunity to provide some feedback and a rating of their eStore experience. We are pleased to announce that we received an average rating of 4.67.
Thank you to everyone who participated in the Competition and made a purchase in the eStore. This allowed us to obtain some useful data around using a stablecoin for an everyday use-case such as eCommerce.
The eStore is currently still open; we will be making an announcement in the upcoming days about how the eStore will operate during the transition from eUSD to nUSD. Stay active in our Telegram group for all future promotions!