Bamboo Partnership: 20% bonus in world's first token sale to accept a stablecoin!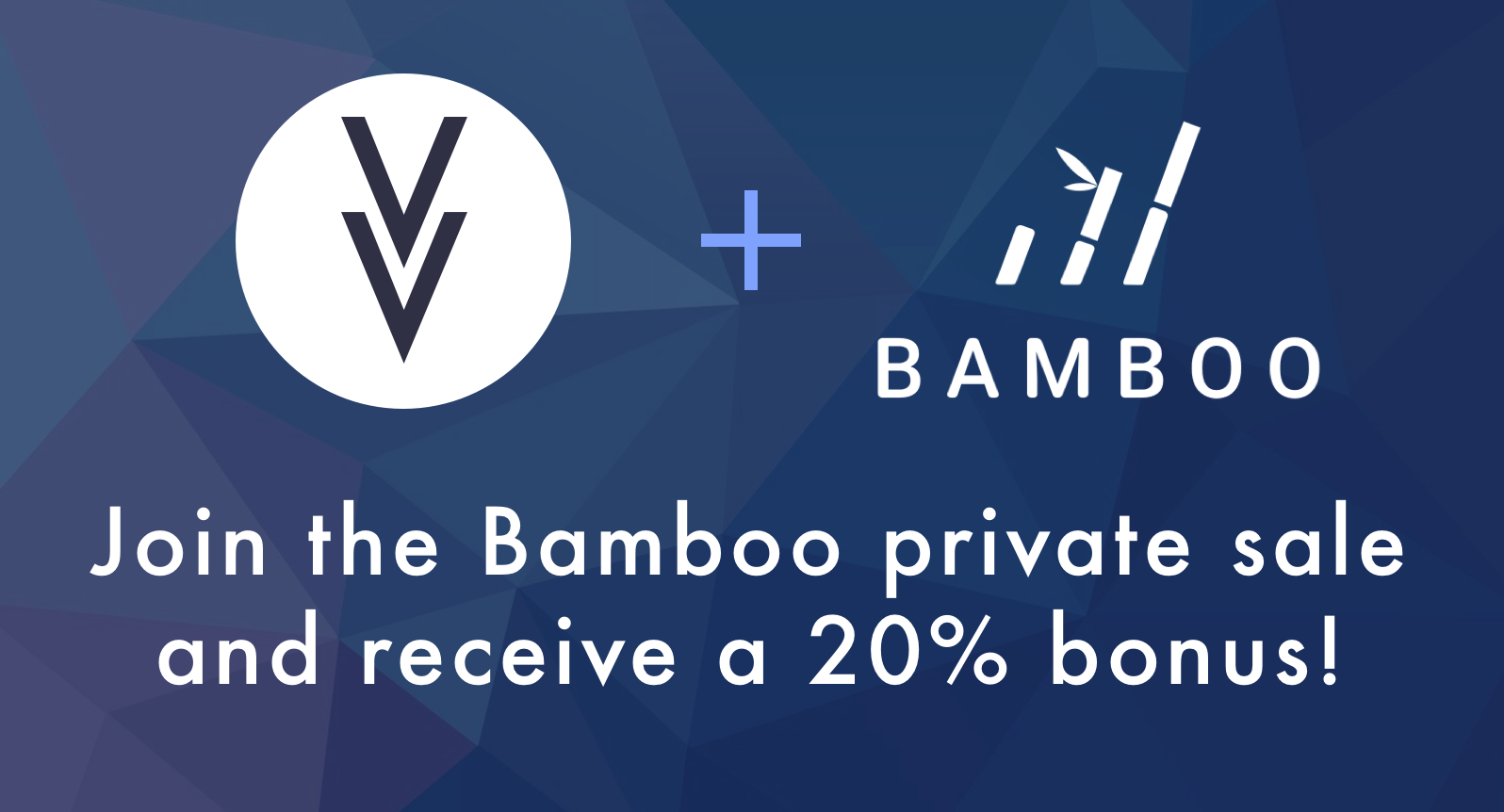 We are excited to announce that through our partnership with Bamboo, a cryptocurrency microinvestments app, Havven community members can exclusively participate in the Bamboo private sale with nUSD and receive a 20% bonus! Additionally, both nUSD and HAV are being explored as options to have an in-app presence as assets available to Bamboo users. You can join the Bamboo private sale here.
Bamboo
Bamboo is an easy-to-use microinvestment platform that allows users to deposit incremental portions of their everyday fiat transactions into a portfolio of cryptographic assets. Using a similar model to Robinhood and Acorns, (with est. valuations of $5B and $1.2B respectively), Bamboo also provides a novel 'B5' backend system to interface with decentralised and centralised exchanges, as well as a Proof of Solvency implementation led by a team that includes Bitcoin Core developer, Michael Ford.
20% — 35% token bonus in the Bamboo Private Sale
As part of their partnership with Havven, Bamboo is offering members of the Havven community an exclusive opportunity to participate in their private sale. There will be an link to the sale provided to the Havven community, which will include a 15% token bonus, as well as an extra 5% bonus for joining the Bamboo Telegram group. If the purchase volume from the Havven community exceeds 500,000 nUSD, then the total token bonus will reach 35%.
And, in the world's first ever case of a stablecoin being used for a token sale, Havven community members will be able to participate in the private sale with nUSD! This is a wonderful offer for the Havven community, and is the first demonstrated example of an important use-case for stablecoins. See a detailed explanation of how to participate in the Bamboo private sale at the end of this article. You can join the Bamboo private sale here.
nUSD and HAV in-app Bamboo presence
The second component of the partnership between Havven and Bamboo is the in-app presence of nUSD and HAV. Bamboo are exploring HAV's availability on the platform as an investment option; this will allow portions of users' transactions to be invested in havvens. Also, they're exploring giving users the option of selecting the 'Safe Havven' option, which will allow them to convert all of their token holdings into nUSD. This is an exciting and innovative option, which will provide an opportunity to escape potential volatility by seeking refuge in our stablecoin.
Bamboo Private Sale (further details)
Here are some more details around how the Havven community can participate in Bamboo's private sale with a bonus:
This component of the private sale will be open to the Havven community until July 13, 2018, 23:00 (GMT +8).
There is no minimum purchase.
Any users who send ETH instead of nUSD to that address will not receive the bonus.
The 20% total bonus is on the condition that the total contribution from the Havven community is up to 300,000 nUSD. However, the bonus will be higher if the community contributes more. If the total amount is 300,001–500,000 nUSD, then the total bonus will be 25%. If the total amount is 500,000+ nUSD, then the total bonus will be 35%.
You can join the Bamboo private sale here!
If you have any more questions about how Bamboo works, please visit their website or their Telegram group.
Bamboo website
Bamboo Telegram
Bamboo primer
Bamboo Token Sale supplement