Audit: no security vulnerabilities found in Multicurrency Synth contracts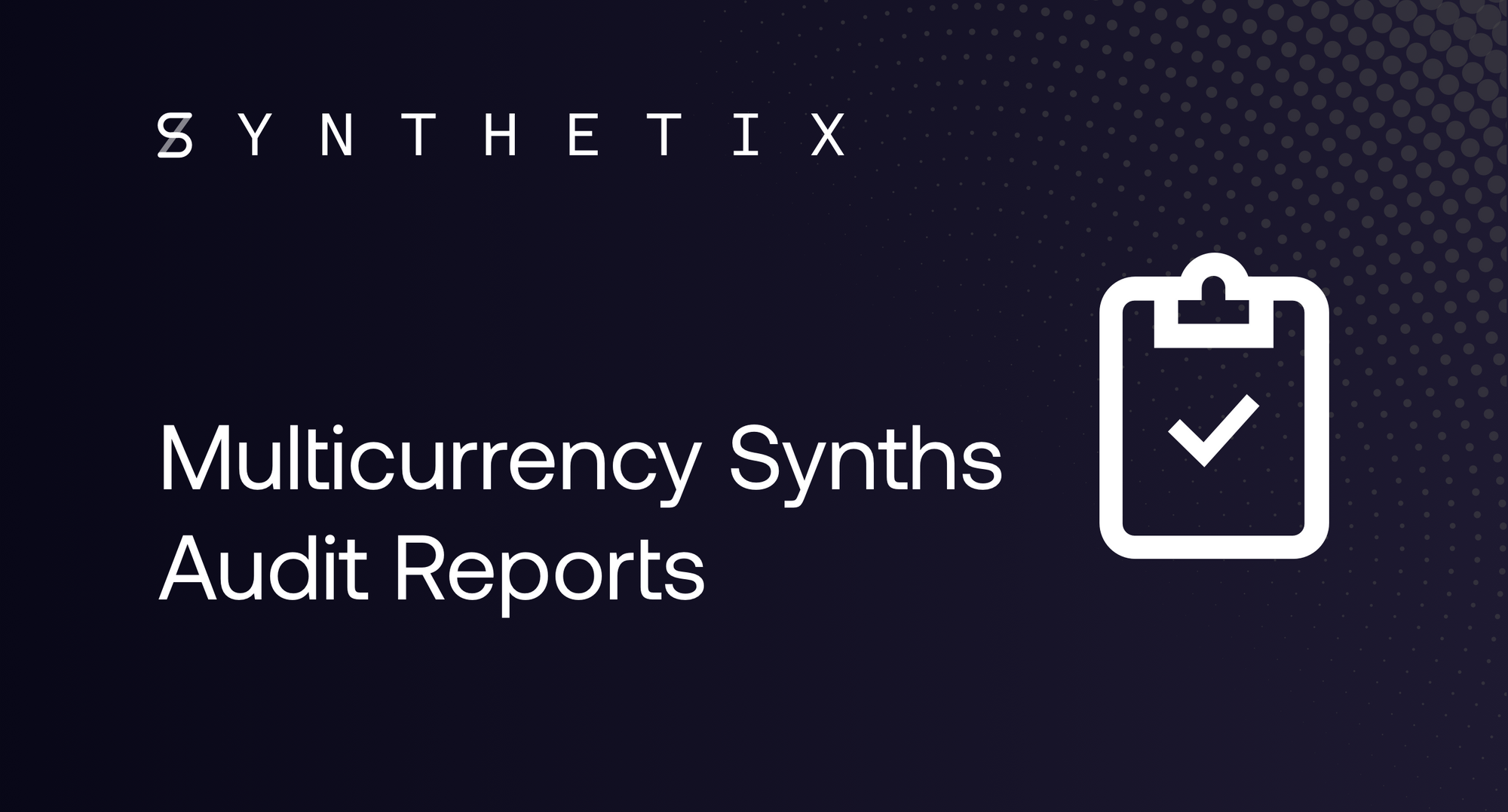 We are pleased to announce that we have published the completed audit reports from our blockchain security auditors Sigma Prime and iosiro. These reports summarise the auditors' examination of the smart contracts for our new Multicurrency Synths release, which was launched in December last year.
The delay between that Mainnet launch and publishing the audits is due to our Synthetix rebranding, which meant their reports needed to be updated to match the new brand. These updates have now been implemented and the reports can be read here (Sigma Prime) and here (iosiro).
Neither Sigma Prime nor iosiro found any security vulnerabilities in the smart contracts, which we are extremely proud of, especially considering that our contracts are some of the most complex on Ethereum. Any reported issues were merely informational or cosmetic.
The Multicurrency Synths update was a major release for Synthetix, allowing a variety of synthetic assets (in addition to sUSD) to be minted against SNX tokens and converted between each other. sUSD can be minted on Mintr and Synth conversions can be executed on Synthetix.Exchange (currently in beta).
---
Enter your email below to join our newsletter